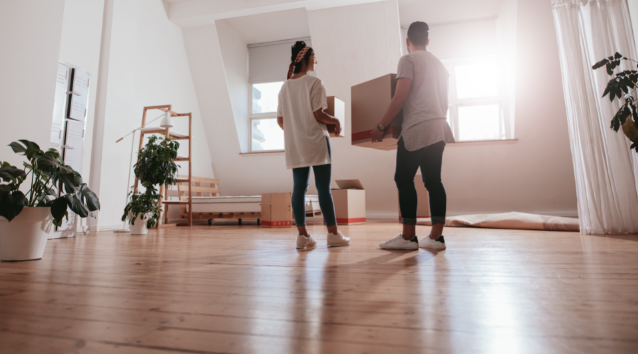 For many new homeowners, the choice between moving into a home that's been fixed or a brand-new one can be challenging. On one hand, you get to save a significant amount with a fixer upper. Meanwhile, on the other, you don't have to worry about how strong the foundation of your home is or any renovations when dealing with a brand-new house.
So, which one is ideal for you—a fixer upper or a brand-new home? Let's take a look. 
When You Should Consider A Fixer Upper
When You Want To Live In Your Dream Home
One of the major advantages of getting a fixer upper is that you can choose how you are going to renovate your house. This means picking your desired colors, light fixtures, the size of the windows, as well as the type of flooring. 
You can play around with your imagination and make sure that you get exactly what you are looking for in your home. 
However, keep in mind that you will also need to adhere to zoning regulations. For instance, you will need a building permit from the local authorities to change the structure of the house. Furthermore, if the building is in a historical location, you may be prohibited from making any changes in the first place. 
When You Are Looking To Flip
You may want to consider a fixer upper if you plan to flip your home. This involves you purchasing a home, making renovations, and then selling the home for a profit. 
This business model is a great way to invest in real estate and has the potential of earning the home buyer a decent income.
That said, keep in mind that it is also not as simple as it sounds. In fact, there are many people who buy fixer uppers for resale only to sell them at a loss or at break-even. Luckily, you can place the odds of selling at a profit through the use of software such as Realeflow, which helps generate and follow up on great leads. 
When You Want A Great Deal
When it comes to the price of the fixer upper, you may find that you are not able to get a great deal. However, this usually depends on the location. In some areas, you may only get a discount of $1,000, especially where fixer uppers are popular. 
In other areas, however, you may get over $50,000 in discount. This is common in high-end areas where the population is more interested in brand-new homes. This can end up saving you, the home buyer, a lot of cash. 
You've Got The Cash For Renovations
Note that while purchasing a fixer upper can save you money, you may end up spending a lot of cash on renovations. 
What's more is that you can never really be sure what to expect when you start renovating the house. You may find that the structural integrity of the house is already too compromised, or you could find that there is mold in the walls that need to be removed. All this can end up costing a pretty penny. 
That said, you can make the most of your home renovations with a few expert tips.
The Cons Of A Fixer Upper
Plenty Of Work 
There is no denying that renovating a fixer upper requires plenty of work. First off, you may need to research on a reliable local contractor and work with them throughout the remodeling. 
If you are looking to save on cash, and you have design and building experience, you may prefer getting your hands dirty, whether it's in taking out an old sink or tearing down a wall. 
The bottom line is that you will need to get ready to do some serious work with a fixer upper. This is something that you do not have to worry about with a brand-new house. 
The Remodeling Costs May Be Greater Than Your Budget
If you have made savings to purchase and renovate the fixer upper, then it is important that you do a thorough evaluation of the house with the help of an expert. 
They will be able to tell you the extent of the damage and how much you will need to spend on renovating each room. If the final figure is more than your savings, then, in this case, it may not be cost-effective to purchase the fixer upper. 
You May Be Surprised
With fixer upper houses, as mentioned, you can never really tell the extent of any damage until, for example, you open up the walls or take out the plumbing. The budget that you have set aside to renovate your house may end up not being enough. 
Granted, you may also find that new houses also need a bit of fixing but considering the fact that they constructed more recently, this is not something that would worry a home buyer all that much. 
It Will Take Time
Oftentimes, you will not be able to move into a fixer upper house until the remodeling is complete. There is no denying the fact that moving into a new house can be exciting, but this excitement will need to be saved until the time the fixer upper is ready. 
And how long it takes to move into your fixer upper may be as long as 6 months. It all depends on what needs fixing, the type of renovations, as well as your budget. 
Because of this, many people will prefer moving into a new house even while it costs more. 
When You Should Consider A Brand-New Home
If You Want To Move In Immediately
One of the major benefits of getting a brand-new home is that you can move in immediately. This saves you from the hassle of having to move into an unready house. 
Furthermore, it also saves you from having to wait until the house is ready and in a livable state. You can simply purchase your home, move in, and enjoy your new living space. 
When Your Budget Is Limited
You may also want to get a new house if you are on a fixed budget. With a fixer upper, you may notice later on that there are other areas of the house that need renovation. It doesn't quite give you the peace of mind that you get with a new house.
With the latter, you can move in knowing that the structure is in tip-top shape. You don't have to worry about incurring other expenses and you can focus your budget on other factors such as getting new furniture for the house. 
If Designing Is Not Your Strong Point
When you get a fixer upper, you will need to do at least some level of design to turn it into your ideal home. This would mean choosing light fixtures, or tiles for the flooring, as well as many other factors for the interior. You will also need to choose the building layout as well as the materials to be used in renovations. 
This can be a bit of a challenge when you don't have any kind of design experience. On the other hand, with a brand-new home, all of this will be taken care of and all you will need to do is move in. 
The Cons Of Brand-New Homes
The Cost
The first and most obvious con of purchasing a brand-new home is the cost. Since the construction is recent and there are little to no renovations needed, the cost of brand-new homes is high. 
This is significantly more than the cost of a fixer upper. You may find that even with including the cost of renovating the fixed upper, the price is still lower than that of a brand-new home.
The Exterior 
Buying a modern home means that you will have to contend with the look of the exterior. While there is nothing wrong with this, there is no denying that older architectural designs that come with older buildings which are mostly fixer uppers.
For people who love a bit of history, a fixed upper can offer a bit of charm that you may not be able to get with a modern house. 
Little Room For Customization
When purchasing your brand-new dream home, you may find that you love the kitchen and the master bedroom, but you don't like the look of the bathroom. There is little you can do about it, unless you are willing to hire a contractor to change the bathroom. 
More often than not, buying a new house is a matter of give and take. With a fixer upper, you can change the entire look of the house by adding all the things that you like, thus giving it a more personalized look. 
Final Word
Whether you want to get a brand-new home or a fixer upper, there is clearly plenty to consider. You may want to simply move in and get it over and done with. If you are willing to pay for the price of the new home, then this may work perfectly for you. 
On the other hand, fixer uppers are much cheaper than new homes. They also allow the homeowner to design their house to their liking thus allowing for customization, something that you wouldn't normally get with a brand-new home.