Most people are aware that real estate is a smart long-term investment to make, but few really know how to get started if they've never bought a property before. In fact, you don't actually need to buy your own place to invest in real estate.
Real estate investment usually requires a big chunk of change right upfront, which can be intimidating, or even out-of-reach for many people. But there are more ways to get into the real estate game than you might think!
Read on to find an option that might be right for you.
Buying a property to rent out — as either a full time or short-term vacation rental — is a great way to make the price tag of a real estate feel a little less scary. As long as your monthly expenses (mortgage, maintenance, etc.) are less than what you can get in monthly rent, it'll feel like the investment is paying for itself — because it is!
Being a landlord can certainly come with its challenges. Keeping track of rent payments and lease renewals alongside a separate full-time gig can seem daunting. Fortunately, there are ways to manage these multiple moving parts. With rental property management software, you can track payments, leases, service call-outs, and more.
If you're up for it, you could make your investment even more affordable by "house hacking," or living in your new property while renting out other rooms or other units. Your tenant's rent pays for your mortgage, and you get to be your own landlord!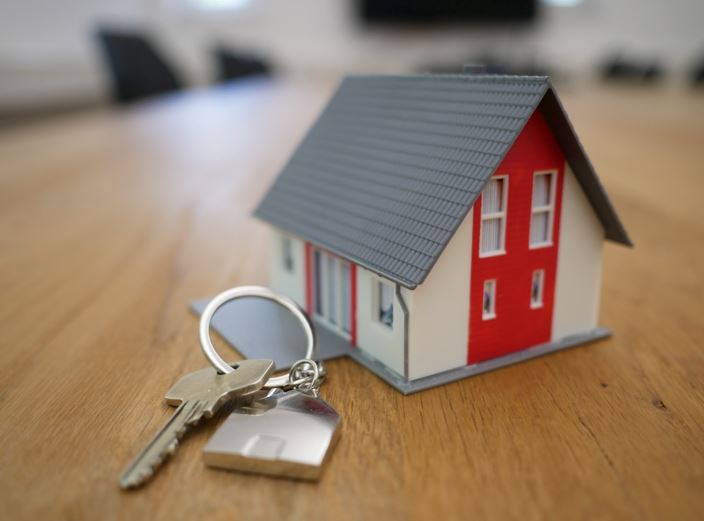 Real Estate Crowdfunding
If buying a property outright is still out of financial reach, consider joining a real estate crowdfunding platform. This investing is, of course, higher risk and harder to trade-off than many stocks, but it is undoubtedly a lower-risk and less expensive way to invest in real estate than buying a place on your own!
Real Estate Investment Trusts
REITs, or Real Estate Investment Trusts, are another way to make smaller, more hands-off investments in the property world. Plus, they're more flexible than crowdfunding. You can buy and sell most REITs, just like stocks, and you will receive regular dividends from the corporations using your money to buy and operate properties. If you already have some stock market savvy and want to dip your toes into real estate, this is a great way to go!
Property Flipping
If you've turned on HGTV even once in the past five years, you should recognize this one: property flipping! This is the art of buying a property on the cheap (often in a foreclosure auction or quick sale), renovating it, and reselling it for a profit.
The gains here can be huge, but the risk is, too. Unless you're an experienced contractor with a lot of real estate knowledge, you'll want to team up with some people who know what they're doing and be able to pay them. If you opt to do it yourself, you could make a mess of the renovations or find yourself stuck with a property that requires more money in repairs than it could get in a resale.
This method also requires a lot of money upfront. You need to budget for buying the home itself and then potentially paying for the whole house to be gutted and refitted again in its entirety. Think bathrooms, kitchen, plumbing, rewiring, roofing costs…
But if you have the cash and want your real estate investment to be one you can live in yourself, buying a fixer-upper is also a great way to invest in your dream home! The only downside is that you may have to wait a while to move in or be willing to live in a construction zone!
Conclusion
Investing in real estate can mean so many things — it's not just buying that house with the picket fence anymore! And it's probably more within reach than you think. With options like crowdfunding and investment trusts, you don't need to actually own a property to invest in one.
Find the option that's right for you, your time, and your budget and get going!
Ref number: THSI-1996
THSI-2580|ZD.25166