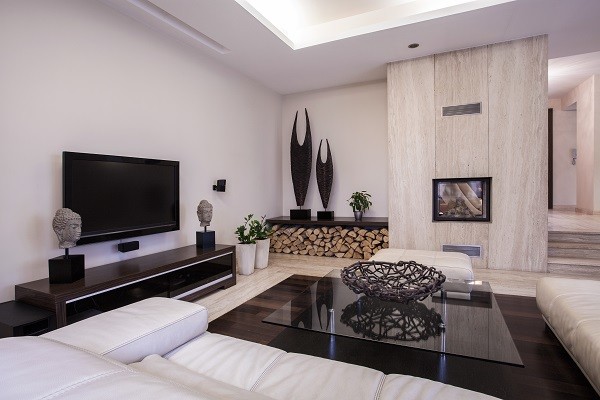 Moving into a new home can be exciting, the space, the change of environment and new friends. The next few days will be fun settling in, but when the novelty wears off, you realise you may have some work to do.
Your new home will not always come custom-decorated as you wish, so you'll need to put in those touches that mark your essence. Over the years, interior designers have shared a few secrets that helped homeowners with some insight on how to accessorise their home on a budget. From tips such as colour themes, to adding pillows and equipping with modern technology, these are simple solutions you can apply for yourself.
Crown-moulding: The little things matter
They say it's the little things matter. When it comes to accessorising your home to take on a high-end, customised look, the little details matter. In this case, it is crown moulding. What is crown moulding? It is a type of moulding that is designed to elegantly flare out into a refined top edge. It is mostly used for capping walls and cabinets.
Crown moulding has a way of giving a room an all-round finishing. It brings together, the walls and the ceiling, giving them a graceful appearance. Without this finishing touch, the rooms have a tendency to appear cheap or unrefined.
Paint: Colour gives life
When accessorising a room, choosing the paint colour has been described as one of the hardest decisions to make, especially when the existing décor is off your intended colour palette. However, if you are going for elegant, there are certain colours that give it the right look.
Select any of these two-colour combinations; bold and dramatic OR soft, minimalist hues. The hues redefine your home into an elegant style. It depends on your colour preference and which tone suits your personality. Adding a fresh coat of black paint to your interior doors is a good idea that gives your home a sophisticated feeling. What's more, you won't break bank doing it.
Audio and Black Accessories
Don't forget to add some black accessories to complement the look. We recommend Black audio or other electronic equipment from JNB Tech to make the difference.  They offer a big range across different budgets on Audio Visual equipment from great household names like Sonos.
They will tailor a correct package that will suit your personal style and budget, and really help bring your home AV tech up to the right standard for your custom home. Looks fantastic too.
Pillows: Get some much-needed comfort
Having pillows around the homes serve to purposes:
Touch up the grace factor
Give your guest some much needed comfort
Therefore, it is important that you choose wisely. Comfort is essential to any home, and selecting pillows that are just big enough to recline on make your cushions more attractive. However, it is important to note the size of pillows you will be buying. For a throw pillow, avoid the common 12 to 18 inches and go for something more enveloping, such as the 22-inch pillow cover filled with 24-inch stuffings.
Pillows that are large and overstuffed provide a plush elegant look. Don't hold back on the pillow stuffings. The down-filled is the right one to go for.
Symmetry: It is in the balance
A sense of balance is an essential part of formal design. Depending on how you set up your furnishing, you can give your living room or bedroom the symmetry it deserves. For instance, in your living room, bordering the fireplace with twin chairs or sofas make it attractively balances.
Other examples include placing matching items on either end of your mantle, or similar lampshades of both sides of the bed. Adorning opposite walls of the hallway with the same scale art will provide a balanced look and feel.
You can also accessorise your home with lighting or window treatment on a budget. Even a well-sanded floor can add that extra touch of sophistication. The key is simple; find creative ways to combine them seamlessly.