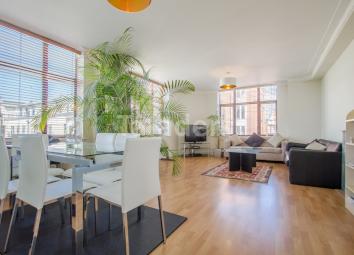 When looking to rent a living space, there are many things potential buyers look at. One of them being the floors. Any living space that contains scratched or damaged floors can not only be unsightly, but cost the seller a potential buy. Because of this, it's crucial to make the right flooring decisions. You'll find that there are plenty of options available that are not only affordable, but durable.
If you're considering re-designing your rental property, you'll want to make sure you have renter-friendly floors that can avoid simple stains. This article will explain more behind why this is important and some helpful ideas you can use. Keep reading to find out what they are and how you can implement them in your living space.
Why Focus on the Floors?
If you own a rental property, you've probably had a few people live in it already. This can have a huge impact on the floor and its looks with the constant moving in and out. Not only can this excessive movement scratch the floors, but it can wear out the shiny finish as well. This can lead to the flooring looking dull and old.
Flooring is important to focus on because it's one of the first things people see when in a rental property. If it looks bad, then it will reflect poorly on your property which could negatively affect it.
Tips for Flooring
Consider the Room
Considering the room for flooring is the most important step. For instance, a bedroom. Ideally, you should use carpeting because unlike hardwood flooring, carpeting is soft and doesn't scratch. While it can stain, you can easily clean it to make it look brand new. It also can help to soften noises when people move around.
However, if you're looking for a floor to put in a kitchen, tile might be good.  With these tools, you can wash it off without problems and it's extremely durable and waterproof which can prevent warping.
Use Floor Decals
If you want to save money, you should look at using floor decals. These basically are wallpaper for your floors and come in a variety of designs. You can change them out as often as necessary at an affordable price.
Use Rugs
Some areas in your living space won't work well with carpeting. Tile and hardwood flooring are often put in bathrooms and kitchens. This is due to the excessive amount of water and usage in these rooms that makes it impossible to use carpeting in it. However, you can help to protect the flooring in them with rugs. You can place rugs under the sink, near the fridge or tub, and other similar areas to prevent warping and dirt/scratches from ruining the flooring. Better yet, rugs come in many stylish designs so you can match colors and patterns with the property's design scheme.
Try Vinyl Flooring
A cheap and durable method, vinyl flooring looks just as nice as authentic tile and wood flooring, but doesn't wear out as easily. You can find it in a variety of styles so there are plenty of options to choose from.
Designing a property with renter-friendly floors can be difficult. With the large amount of movements and activity in the property, floors can be destroyed instantly. This can not only be unsightly, but expensive as well to fix. Because of this, it's vital to take your time and fully plan out your property's flooring to ensure it stays durable and is renter-friendly. It's also important to keep a close eye on it because a dull floor could dissuade renters from using your property.
Planning the right floor for a rental property doesn't have to be hard. The tips above include some helpful ideas you can use to plan out the floors in a budget-friendly way. So, if you're looking to design your property for renters, definitely consider the information mentioned above.