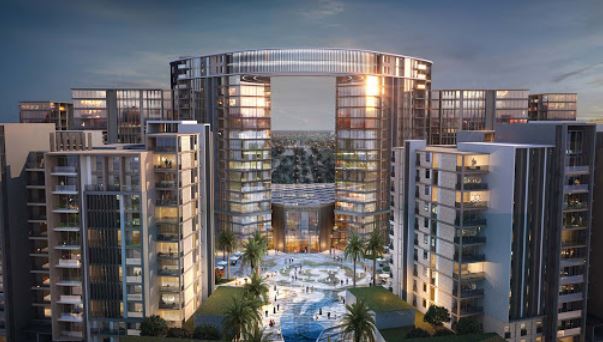 The city is situated near the 6th of October City, Hadbet El Ahram, and is approximately 28 kilometres from Cairo's downtown. It is bounded by the Cairo-Alexandria Desert Road and is accessible through the 26th of July axis.
Sheikh Zayed was established in 1995 to alleviate severe congestion in Cairo's downtown and to expand urban space. It is a peaceful neighbourhood with plenty of open space and pleasant weather as opposed to Central Cairo.
The city is split into many sections, with residential real estate ranging from the lower, centre, upper-middle, and upper-middle classes to the upper, upper-middle, and upper-higher classes. Furthermore, the area has been split into up to 20 divisions and suburbs. There are many famous places of residence inside Sheikh Zayed City, Zed Towers is the prime example of that.
Sheikh Zayed's Most Important Areas
As previously mentioned, Sheikh Zayed City is divided into 20 districts, the most significant of which are:
The Green Revolution
As one of the agricultural districts, it is one of the most significant areas in Sheikh Zayed. In addition, presidential decree No. 230 was released to include Green Revolution lands in the city of Sheikh Zayed. Furthermore, without the approval of the city council, building in this area and converting its agricultural production to residential or commercial use is forbidden. As a result, the land's small area is permitted to be used for the construction of villas and lavish palaces.
The Green Revolution lands have been expanded to the Cairo-Alexandria Desert Road, making travel from and to the region easier. It also benefits from spectacular scenery and clean air, as green fields cover its limited number of villas.
The First District
The district is situated at the gateway to Sheikh Zayed City and is one of the districts in the city's First Sector. It houses the City Council headquarters as well as a variety of residential blocks, including flats for the lower class and villas for the upper-middle class. The iconic Hyper One market and the current Cairo University headquarters are both located in the area.
Tenth District
It is one of Sheikh Zayed City's Third Sector neighbourhoods, where apartments and villas are available for the middle-class category. Sheikh Zayed Youth Center, Azhari Institute, and a Civil Registry are all located in the area. The only flaw is its proximity to the economical 63-meter housing towers.
The Eleventh District
This district provides housing for people in the middle class. It is situated on the Mostakbal Axis and is distinguished by the provision of high-quality facilities such as stores, colleges, and medical centres.
The fifth District
The district is home to the well-known El Sheikh Zayed Specialized Hospital, an Azhari institute complex, and a host of youth buildings.
Beverly Hills
Sodic's Beverly Hills was one of the first in Sheikh Zayed City. It is a self-contained culture that offers you an exceptional living environment.
Because of its endless facilities, high living standard, and social centre, it is one of the most sought-after compounds in the area.
Furthermore, at this intriguing complex, there are three foreign school options: English, German, and American. Through their specialist equipment, they provide the children with a high-quality school.
The Zayed Dunes
Zayed Dunes is the most sought-after of all Sheikh Zayed assets. You will have the best residential experience at this notable neighbourhood thanks to its well-designed units and stunning landscaped gardens.
Zayed Dunes provides contemporary home interiors that meet international requirements.
Not just that, but it is in a prime position, giving you connections to a plethora of attractions both inside and outside of the capital.
The Cairo Gate
Cairo Gate, a new matchless residential project by Emaar, is being added to Sheikh Zayed City. It is an opulent compound with world-class quality where your dream home will become a reality.
At Cairo Gate, you can find a plethora of amenities, entertainment opportunities, and fun activities. Finally, you and your family will enjoy the ultimate stay that you and your family deserve.
Zed Sheikh Zayed
Zed towers are of notable importance in Sheikh Zayed city, located in one of the lavish areas of Sheikh Zayed overlooking the Sheikh Zayed park. Zed towers have all the facilities you need from cafes to gyms and a luxurious residence. The price to stay in Zed towers is not economical but it is definitely worth considering.
Vye
Vye is a Sodic Innovations project that you can put your faith in. They provide you with a perfect residential compound in all aspects, including the units, landscaping, and utilities.
This complex has modern creative home interiors with green areas placed in the free spaces within your house as well as on the terrace.
Not just that, but the areas are cleverly built to provide you with a comfortable home as well as a wide balcony.
Fifty-West
This one is located inside the well-known Beverly Hills compound. Sodic's Forty West is a luxury gated community where you will discover the true essence of pristine residency.
Furthermore, staying here allows you to take advantage of both Forty West and Beverly Hills facilities. This will enhance your enjoyment and relaxation throughout your visit.
Sheikh Zayed City's Characteristics
The presence of markets and large shopping centres such as Hyper One, Americana Plaza Centre, and Mall of Arabia. Zed towers is also a notable place to see and live in.
The availability of green spaces and open parks, such as African Park, Egypt's first open zoo.
Sheikh Zayed Youth Center, Al Ahly Sports Club, and Triple Playgrounds are examples of gyms and sporting clubs.
Significant government offices include the Ministry of Tourism, the Urban Communities Authority, the Environmental Cultural Center, and the Egyptian Tourism Federation.
There are several treatment centres and clinics that have the finest health care facilities, such as Rofayda Maternity Hospital – El Zohour Hospital – Elsheikh Zayed Specialized Hospital
The presence of various styles of colleges, such as Azhari Institute, Hotel Academy, British International School, and The Canadian International College.
There are various restaurants, such as TBS- Crave, and cafes, such as Coffee Shop Company – Harris Café, as well as numerous cinemas throughout the main malls.
Ref number: THSI-2331