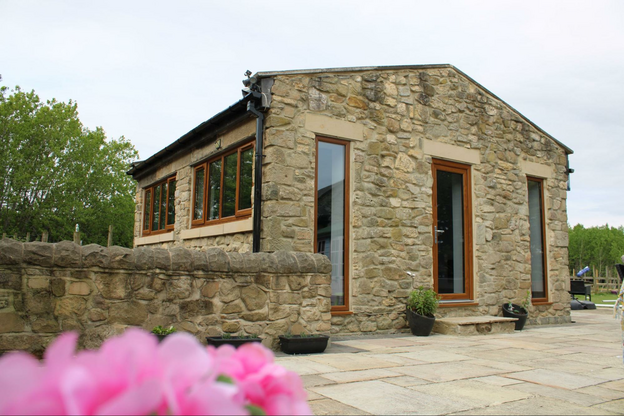 When buying a house, there is always an element of compromise involved. What looked big enough in the online photos can often disappoint on a viewing. The need for a South West facing back garden may be off the negotiation table, but if lack of living space is the only issue, then converting the garage could be the perfect solution.
A garage conversion costs far less than building the equivalent size extension or loft conversion. And with over 12m2 of space, even the average single garage is oversized enough for most purposes, including an extra double bedroom. Read on to learn about what type of garages are most accessible to convert, how to spot a garage that is ripe for conversion and when to avoid it altogether.
What's involved with a garage conversion?
The amount of work and cost will vary by the type of garage, so let's start by looking at them in more detail.
Integral Garages
These are within the footprint of the house with a room above. They are the easiest and cheapest to convert, there's little to worry about, and the bulk of the work is replacing the garage door with a new wall and window. If there is no access from the main house, look for space to add a new door. You will need roughly 900mm of space to accommodate the structural lintel, door lining and finished internal door.
Garage floors are often 150mm below the main house in older properties but level in new builds. Raising the floor is a simple task and provides the opportunity to include insulation to retain heat. It also lends itself to the installation of underfloor heating during the process.
Attached Garages
I'm referring here to a garage that is joined to the house but has its roof. Garages with pitched ceilings are easier to convert because they can be insulated using the same method as most lofts. Cheap insulation rolls were laid above and between the joists with plasterboard to the underside forming the new ceiling.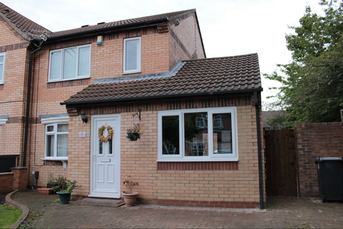 On the other hand, garages with flat roofs can present several issues and should be assessed by a professional or knowledgeable builder. Adding insulation to an existing flat roof can trap moisture in the new void, causing the roof to rot from the inside. Although it's possible to add vents to deal with that moisture, it's now widely accepted that renewing the top entirely to a warm deck specification is the preferred solution. This increases the amount of work and cost of this type of conversion, but don't let it put you off buying the house. Cold deck flat roofs have a limited lifespan anyway and will need to be replaced at some point.
Detached Garages  
As with attached garages, the amount of work will depend on the roof type and the room's intended use. Any sleeping accommodation will need planning permission and building regs. However, a home gym, home office or bar/games room should be considered incidental to the enjoyment of the dwelling and can be completed without building regulations.
Like attached garages, the type of roof will influence the cost, other things to watch for with detached garages are utilities, as extending them can be expensive.  The checklist below covers this and more.
On a viewing
As discussed, each type of garage has its quirks, here's a general checklist to run through on your viewings. Getting builders and designers to attend viewings and quote for jobs on a house you haven't bought yet is very difficult; even if you're paying for their time, logistics don't always work out. So, make notes and take pictures to discuss later with your builder.
Roof – what type is it, how old and what general condition? Windows at the top of stairs or in bedrooms can be great for assessing the flat roofs on garages.
Electricity – does it already have power, extending the supply will boost the costs.
Water and Drainage – How close are the existing supplies? This is important for Granny flat conversions in detached garages. Digging new supply trenches is expensive, and the distance will only increase costs.
Internet – This can be a problem in detached garages, especially if you're building a home office so make sure it's 1, possible and 2, planned during the build.
Floor-to-ceiling heights – insulation may reduce these; you ideally want at least 2400mm before you start and should discuss this with a qualified designer such as an architect or surveyor.
Drains – While a drain in the middle of the garage won't stop the conversion, you and your builder should know it.
Walls – Make notes on the construction of all 3 walls and what's on the other side. Be aware single skin walls (one brick thick) require an internal leaf of timber frame and insulation; this will reduce the available floor space by around 150mm.
While you are there, you should also look at other houses in the street to get an idea of what is possible and how the conversion could look architecturally.
Garage Conversion vs. Loft Conversion
Loft conversions are a great alternative and more suitable for bedrooms. However, they are also more involved, and the conversion needs more extensive architectural design. This is advised to ensure everything will fit and the stairs comply with strict head height and fire safety regulations.
Most loft conversions use steel beams to support the new floor and ridge. Not only are the steels costly to buy and install, but they also need a structural engineer to specify. As you can imagine, this level of work is also more disruptive to the rest of the house, especially if the first-floor layout needs to change to accommodate the new stairway.
The external design work involved with a garage conversion is often limited to matching the brickwork and windows to the existing specification. Whereas the exterior design of lofts requires greater thought, I recommend you enlist an architect who can produce computer-generated visuals. You don't have to look far to find some hideous box dormer loft conversions that destroy the once-pleasing aesthetics of a period home.
Garage Conversion vs Extension
The benefit of an extension is you can (subject to planning permission) choose the size of the new space. This distorts the ability to compare a garage conversion to the different types of extensions available. Every house is unique; some lend more to your needs than others. An extension makes sense if you want an open-plan kitchen diner that opens onto the back garden. At the same time, a self-contained home office, home gym, extra bedroom, or utility room is generally easier and cheaper to achieve via a garage conversion.
Final Thoughts
Don't rule out buying a home you've fallen in love with because it's a little short on space, a garage conversion is a fast and affordable way to add extra living space. Armed with the checklist above, you can identify the work involved and have a constructive conversation with builders and designers about the project.
Ref: 3513.30923