You can never underestimate the influence that our early years hold over the rest of our lives. Top flight footballers often speak of their passion for the game as children and many credit their parents with helping them into the game. With Germany officially declared as the World Cup winners 2014, many of the players may be taking a minute to reflect on the road that has led them to this place.
Bastian Schweinsteiger
Born in Kolbermoor, West Germany, Schweinsteiger kicked off his football career by signing with Bayern Munich as a youth team player in1998. Since then he has risen through the ranks at both club and international level and is now one of Germany's most well known and respected players.
Despite his fame and notoriety, Schweinsteiger can always be reminded of his humble beginnings. His parents have maintained his child-hood room at their home just as it was, only with the addition of his latest football kit.
Manuel Neuer
Image From:http://www.zeit.de/sport/2012-05/dfb-em-kader-2012/seite-2
Neuer is affectionately known as the 'Sweeper-Keeper' for his unique and courageous style of play, often throwing himself into the path of oncoming strikers with reckless abandon.
Manuel attended the Gesamtschule Burger Feld comprehensive,which has nurtured other famous German players through their early years, such as Mesut Ozil and Julian Draxler.
Neuer's childhood centred around football, he was given his first football aged 2 and had signed up for Schalke at just 4 years old(originally as a striker).
Schalke was always going to be the team for him as he could see Schalke's old Parkstadion from the attic window of his parents house in the Buer district of Gelsenkirchen.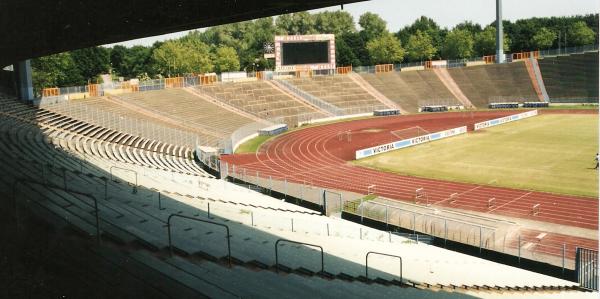 Mario Gotze
Born in Memmingen, Bavaria, Gotze emerged as a talented young player at Berussia Dortmund. However yet again his fame and fortune did not get to his head and he remained a grounded and humble player… largely because he still lived with his parents!
Back in 2012, Gotze was clearly predicting that more trophies would be coming his way, and they would all have pride of place in his parents home:
"I've also ordered a replica of the German FA Cup trophy…It will go on the trophy shelf in my parents house. And there's more room on the little chest of drawers next to the TV"… perhaps he had that spot picked out for the much coveted World Cup trophy.
Mario's decision to live with his parents despite having the ability to move out on his own comes down to family – "That' s where I feel completely at home, surrounded by my family. And that's not going to change anytime soon"
However Gotze has now finally been forced to get his own place following his move to Bayern Munich, which was an understandably difficult decision, not just because it meant leaving his beloved Dortmund, but more importantly because it meant leaving the comfort of his parents home.