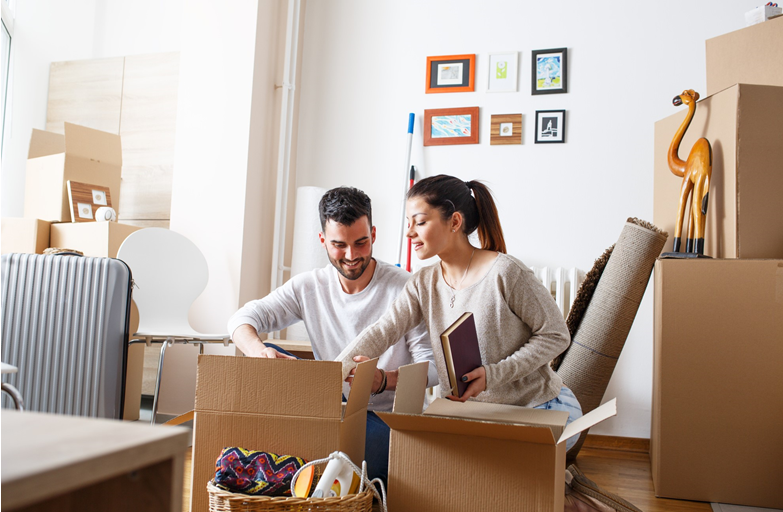 Are you looking to move to another state? Do you feel you have the mental and emotional preparation but do not know where to start? Statistics reveal that about 10.1% of Americans move annually from their current home.
Moreover, 7.6 million Americans move from one state to another annually. Most of them move to the Western or Southern States. Florida, Texas, and California led the list of states with the most number of new residents.
Regardless of your destination, you need to know how to move to another state in the most efficient way possible. 
Continue reading below as we discuss some of the best practices for moving out of state.
How to Move to Another State: The Essentials
Uprooting from your current place and moving to another one, let alone another state is mentally, emotionally, and physically taxing. Thankfully, there are essential tips for moving out of state that you can follow. Here are some tips on how to move to another state:
Start with a Budget
One of the first things you need to work on before moving to a different state is your budget. You need a budget for key expenses such as gas, shipping, hotel, and insurance, to name a few.
If you are planning to rent, you need to save up for security deposits. Creating a budget starts several months before moving. You need to save a substantial amount to cover all upfront expenses. 
When planning for your budget, use a cost of living calculator. This will help you chart your finances with your current salary in the picture.
Extensive Research is a Must
Another valuable tip is to conduct extensive research about the state you are planning to transfer into. Find out how much taxes you need to pay. Learn about the weather and see if you can live with it.
Do you have kids? Then research the school districts in the state. Identify the areas that have notably good schools.
Do as much research as you can and get all the info that you need before finalizing your decision.
Secure a Home
After deciding on which state you will move into, begin searching for a new home. Be ready for the possibility of moving to a house that is smaller than where you currently reside. You may even find a bigger home.
It will all depend on the city you are transferring to and the availability of the houses. 
As for your search, there are two routes you can take. First is by going through different real estate listings. The other is by hiring a real estate agent from the area. 
Make sure to examine the house thoroughly before deciding.
Also, are you wondering, "is it time to sell my house"? If you have a tight budget, selling your old house is a good move.
Identify the Things You Will Bring
After selecting the right house, you can start sorting out your stuff. Your goal is to identify the items that you will take with you.
List every single item that you have in your house. This should cover the smallest items up to the furniture. Sort them out one by one and decide if they are for keeps or if you can discard them.
Also, don't throw away anything yet. See if you can sell some of them. Set up a garage sale one weekend and add more funds to your savings. 
After sorting your items, pack them accordingly. You want to wrap your dishes carefully. Avoid placing too many pots inside one box. 
Moreover, label every box to save time finding your items.
Update Your Accounts
When moving out of state, you want to update your accounts as early as you can. Coordinate with the utility providers in the city you are transferring to. 
Arrange for a transfer of your water, electricity, internet connection, and other key home services. Additionally, update your mailing address.
Save Your Receipts
Apart from keeping tabs of all your items, make sure to save all your receipts. You want to keep your receipts that concern your move. 
Keeping your receipts will help you keep track of how much you are spending. This way, you can have a better assessment of your budget and avoid overspending. 
In case you are moving states because of a new job, you may use your moving expenses and write them off of your taxes. You may also do the same thing if you're donating some of your items.
Get a Dependable Moving Company
You can never say you are ready for the move until you find a reliable moving company. The trick to finding the right moving company lies in understanding your requirements. 
In case you don't have the time to pack and box your stuff, hire a professional mover that offers full service. If you have lots of big furniture to bring and you only have a small vehicle, consider renting a moving truck.
Make sure to do some research on the reputation of the moving company. Check the reviews and customer feedback they receive.
Get a Driver's License
If you drive a car or plan to get one, get a driver's license after completing the move-in. Do this as soon as you can, as certain states have time frames for applications. 
This will also save you from a lot of hassles and complications with state laws.
Tell Everyone About It
Tell everyone that you are moving to a different state. Tell your friends, colleagues, and relatives about your impending move. 
If you want, you may host a farewell party. Saying goodbye to your neighbors and network will give you proper closure. Make sure to get the contact details of the people you wish to stay in touch with.
10. Explore the Neighborhood
Last but not least, explore your new neighborhood after unboxing your stuff. Introduce yourself to your new neighbors. Familiarize yourself with the area.
Find out the best routes leading to the nearest hospital, police station, malls, and parks.
Make Wiser Choices
Learning how to move to another state will save you a lot of time, energy, and resources. It will help you go through one of the toughest experiences in life. But moving out of state is only one of the many challenges you need to hurdle.
Check out our other articles and blog posts. We give practical tips and suggestions that will help you make wiser choices for everyday living.