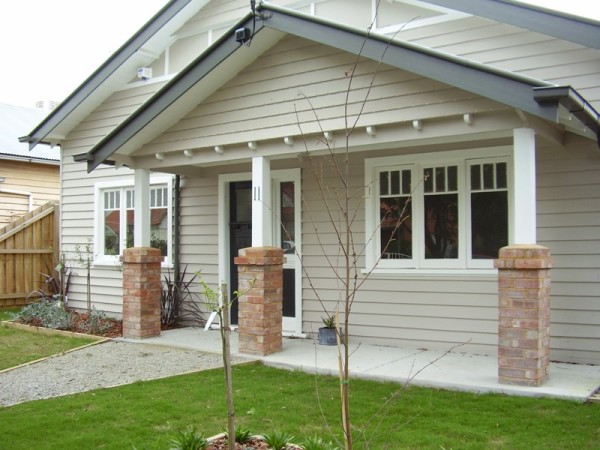 Think about when you are walking down the street, and taking a look at the houses along the way. What do you think if you see a property with a facade that looks dated or worn? Chances are that you are not going to be very impressed. On the other hand, a property with a modern and clean looking facade will tend to impress you.
Now, think about your own home, and which category it falls into; the one with the impressive facade, or the one with the facade that needs a makeover? If you decide that your property falls into the latter category, you can get some help with deciding on the right facade. Just click this link for more information. If you want to start considering the facade design on your own, here are some of the things you need to think about, in order to make the right decision.
Plan your budget carefully
It's important to be realistic about the amount of money you can afford to spend on creating a new facade for your home. You also need to consider how much it's sensible for you to spend. If you are looking to improve the street appeal of your home so that you can attract potential buyers who are passing by, you may only need to concentrate on aesthetics. If you are investing in protecting your home in the long term, you may also want to invest in fitting new windows or considering new insulating products. At the end of the day, you should not incur unaffordable debt to complete the project, and you should not spend a huge amount of money if the end result does not increase the value of your property.
Think about your surroundings
Obviously, you want to put some of your own ideas and personality into designing the facade of your home. But, you are unlikely to improve the street appeal of your property if it sticks out like a sore thumb. This is why you need to consider the appearance of other properties in the neighbourhood, when you are thinking about the best facade for your home. For instance, an ultra modern design will not fit well in an area with a lot of traditional architecture.
Consider the overall look of your property
The facade of your home needs to be complemented by the surroundings. Think about the materials that have been used to create garden walls and fences, as well as outhouses and decking areas. It's important that materials do not jar with each other. The overall appearance of your property needs to seem like a good fit.
Think about maintenance issues
You do not want to be in a situation where the appearance of the facade of your home is amazing but the facade itself is difficult to maintain. This is why you need to think about using materials that are durable and low maintenance. For instance, cement siding can last for years, and does not require a lot of effort to maintain.
It's important to carefully plan any changes to the facade of your home. Think about budget, fitting in with the surroundings and choosing low maintenance materials. If you need any help, seek advice from the experts, who can help turn your ideas into reality.