Have you ever heard of green building houses?  What is it about exactly? How much do prefabricated wooden houses or wooden houses cost?
What are the other types of material? Which are the most reliable and most famous companies that build houses and other structures in the green building of excellent quality?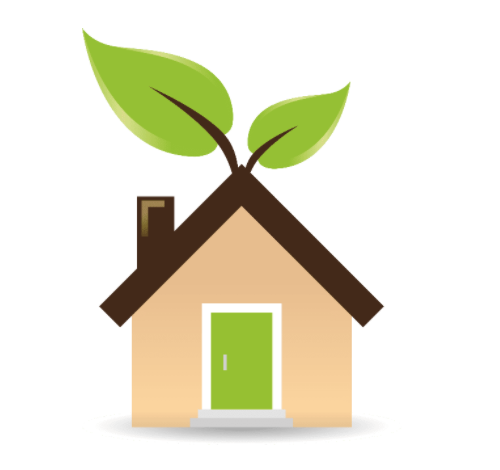 In this article Skymarketing will try to answer all your questions about green building houses, seeing well what they are made of, how they are built, but above all what are the relative prices and which are the most important companies that produce them.
What are green building houses?
As you can deduct from the name, when we talk about green building houses, we refer to particular habitable structures that are built with materials with a rather low environmental impact.
But not only is the environment safeguarded with the construction of these houses in green buildings.
Just stop for a moment to think about the asbestos materials with which habitable structures were often manufactured and which, as you surely already know, seriously harm our state of health.
For these reasons, many European states have made specific tax bonuses available to citizens, to encourage the construction of houses in green buildings, among these, we remember above all the Netherlands, Spain and Belgium, but there are many others including, of course, also Germany.
This happens because the process for the construction of buildings, in general, consumes an exorbitant quantity of raw materials that also come from nature but which, in any case, are difficult to dispose of and, therefore, aggravate our environmental situation from the point of view of pollution.
What problems does green building solve?
The construction of green building houses, or the redevelopment of old habitable structures (which would be appropriate especially in our territory), would allow us to overcome (even minimally) various problems, including those mentioned below:
humidity which, for example, could come from any construction materials;

any infiltration of Radon Gas that could penetrate through the materials with which the building was built;

the seismicity of the house (with the help of more flexible materials, such as wood, this would be considerably reduced);

the presence of formaldehyde which is often found in the materials that are most commonly used in the construction sector;

the absence of materials that neutralize any electrostatic discharges coming, for example, from household appliances;

The reduction of climate and noise pollution.
In practice, if we try to take the point of view of green building for a moment, we will realize that an apartment that has been built with the classic chemical materials, in a certain sense constitutes a grave for many of us due to the multiple poisons that found in these materials.
Just stop for a moment to think about the various types of cancer that have developed, especially in recent decades, inside the organism of subjects who have lived for a long time in homes rich in compounds that are dangerous for our health, for example, asbestos.
In practice, as you may have already guessed, the goal of green building is to radically change the construction sector itself, favouring the manufacture of houses with absolutely eco-sustainable materials that are in no way harmful to our health and to the environment.
Put in this way and contextualized in the Italian state of our day, it will seem almost a dream, a utopia, but we can assure you that it is not so, and the change starts right from the single individual!
How are green building houses built? What are the most popular materials?
So as we said, green building houses in mivida city are built with very specific materials, which respect the environment and, at the same time, which do not jeopardize our state of health.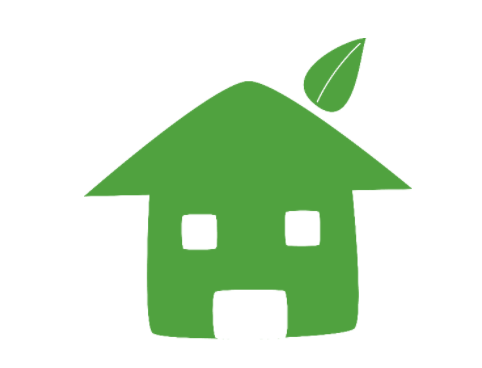 Among the most popular materials for the construction of these houses we will find above all those mentioned below:
wood and wood fibres;

cork;

the wool;

cellulose fibre;

coconut;

cellular glass (in practice it is a material that can be reused and is produced with recycled glass);

Natural paints.
Among these, wood and cork are undoubtedly the materials that are used the most since, as you know, the former is perfect for the construction of buildings in areas particularly prone to earthquakes, in fact, its flexibility will make the construction anti-seismic.
The cork, however, is the substitute ideal of materials containing asbestos as it is not only static but also has a certain resistance to the heat of the fire, to such an extent that it can be defined as a material self-extinguishing.
Among other things, cork makes green building houses particularly comfortable from a thermal point of view as it is able to perfectly regulate the humidity that could penetrate them.
Obviously, however, to make your home one hundred per cent eco-sustainable, you will need to adopt behaviours that respect the environment, for example with regard to the electricity of your house in a green building.
Among the behaviours that we recommend you to adopt in homes of this type, certainly, will include all those attitudes aimed at respecting the environment, for example, the following:
separate waste collection (for this reason some turnkey homes are already set up with special collection containers);

the insertion of double or triple glazing to create a perfect thermal insulation

the saving of water, electricity and gas whenever it is possible;

Install a good rainwater collection system.
In practice, we can say that a green building structure is not represented only by the materials that are used for its construction, but also by your attitude once you are given the keys to your eco-sustainable home.
What are the best companies that build houses in green buildings?
Among the most famous companies that have converted, in a certain sense, to green building or that were born directly as companies in the green building sector, we especially remember the following:
the very famous Wolf Hauls which mainly deals with the construction of prefabricated wooden houses, especially anti-seismic;

the Beeville, which is also specialized in the construction of prefabricated wooden low environmental impact;

The Forest Group dedicated to the production of green building houses since 1945.
The Wolf Hauls, together with the Forest Group, is certainly the most competitive and, in addition to the earthquake-proof prefabricated wooden buildings, it also deals with the construction of entire condominiums, tourist villages, schools, elevations and so on and so forth! All in green building!
What are the prices for green building houses in general?
Green building houses: prices that can vary greatly!
We explain ourselves better!
Let's go now to see what are, in general, the prices of these buildings that, fortunately, are gaining ground more and more and that, we hope, the state will sooner or later start to incentivize from a fiscal point of view, as indeed they do. Already many other countries.
You will surely have guessed that the interventions and materials necessary for the construction of a green building house can be very expensive, but we assure you that it is an investment that is worth making and that the cost will be slowly recovered thanks to the reduction in consumption.
Wolf Hauls Prices
Let's see what the prices of Wolf House are by going into the specifics of the matter.
We inquired and found out the following!
In the case of the Wolf Hauls, we are offered two different solutions for the purchase of a prefabricated house, namely:
prefabricated house for the advanced raw material: it can have a cost starting from 800 euros per square meter;

Turnkey prefabricated houses: they can cost from 1300 euros per square meter when we talk about Advanced Raw we refer to a housing structure complete in its external part, the internal part of which will then be processed by the customer according to his needs and his aesthetic tastes. Practically in the internal part of the house, you will only have to putty the walls, paint them, choose the floor that best suits you and position it, insert doors, skirting boards, sanitary ware, radiators and so on. The external part, on the other hand, will be complete, you will not have to carry out any type of work, it will already be equipped with the appropriate thermal coat, the roof will be perfect and you will also have your armoured entrance door and windows in eco-sustainable material. When instead we talk about prefabricated Turnkey, we refer to a complete structure in which the customer will be able to access in a very short time and which will be equipped with everything the new tenant will need, according to his needs and his aesthetic taste for furniture. The house will have already been painted according to your tastes, the sanitary ware installed, as well as the radiators, the boiler, the floors, the doors and any other furnishing accessories. All you have to do with a turnkey prefabricated building concerns the foundations of the house, any external floors and or the garden, any external fence and sewer works.

Obviously, each customer will have his goals and needs, also based on the aesthetic point of view, so the actual cost of these homes can only be established when you have chosen the company that suits you and you will be made make the quote that best suits your needs.

The other companies that deal with green building constructions have prices that differ slightly from those of the Wolf Hauls or, even, sometimes have an identical cost.

In any case, remember that prices vary considerably according to the project you have in mind to implement, but, once the estimate is made, it will not be subject to changes during the course of work.
House Green Building Reviews
The opinions we have found are very positive.

Those who have chosen a greenhouse claim that it is convenient from an economic point of view and also living in a wooden house gives a sense of warmth and comfort.

In short, in a green building house, you feel good and does not involve any renunciation.

It is certainly a viable option to consider and for which it is worth inquiring.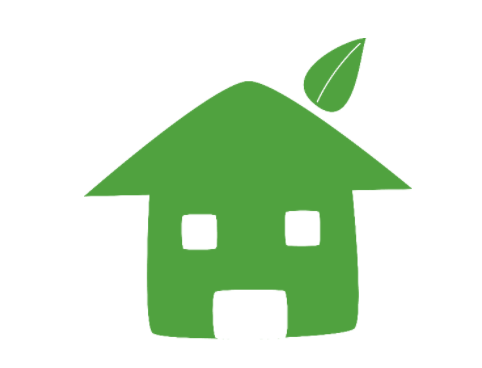 Ref number: THSI-2445