Have you ever just stopped and looked at all the trash you collect from your kitchen only on a daily basis? Ever wondered where all that ends up? Making your kitchen greener can be a step towards saving the environment and shaping this world into a better place. Producing less waste can also be beneficial for your health, which is another good reason to consider it. This guide lists some hacks you can implement into your everyday life in order to have a more eco-friendly kitchen.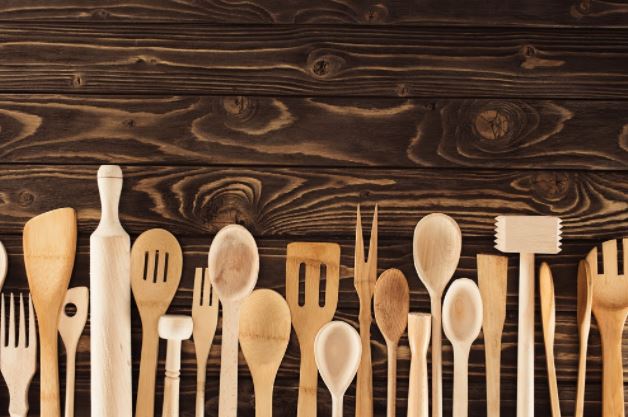 Choose Better Cookware
By choosing cookware and utensils that last you longer, you can save not only the environment but your health as well. Yes, non-stick cookware like Teflon might be cheaper, but once it starts to degrade, it can even cause cancer. Get some stainless steel or cast iron cookware instead. You should avoid plastic cooking utensils as a lot of them can melt into your food or pots. Try opting for wooden ones that are good quality and have a safe protective finish that prevents them from rotting. When it comes to knives, they should also be of good quality, so you don't have to sharpen them too often. The same is true for cutting boards. A good quality wooden cutting board can serve you for much longer than a plastic one wood, plus it looks much nicer.
Avoid Groceries in Plastic Packaging
Albeit convenient, most of the plastic packages and bags are not reusable, and they all end up on a landfill. Or worst, in the oceans. Get a couple of reusable grocery bags preferably made from cotton so you can wash them in the washing machine. Using these and similar kitchen products with zero waste can help reduce the amount of unnecessary trash you make. Buying your groceries in bulk using glass jars or some other safe and reusable containers is also a good way of recycling. You can store your groceries in them in the fridge as well, as it will take less space than many commercial packages. If you want to save even more space, instead of keeping it in containers, try covering your food with natural wrappings, such as beeswax wrap.
Use Less Harmful Cleaning Products
Instead of using lots of different chemicals for cleaning your kitchen, you can make your own cleaning products. Most surfaces can be cleaned with a vinegar solution, which is quite efficient in eliminating pathogens, including toxic mould. You can use it to clean all your cooking surfaces, sinks, and appliances inside and out as well. For more stubbers, stains on cooktops or ovens, rub a little bit of baking soda paste in and wait until it dissolves the stain. After that, wipe with a damp cloth, and the surface will be as good as new. Baking soda can also act as an air freshener along with lemon and aromatic oils. A plant or two in the kitchen can help purify the air and neutralize bad smells too.
Create Your Own Composting Bin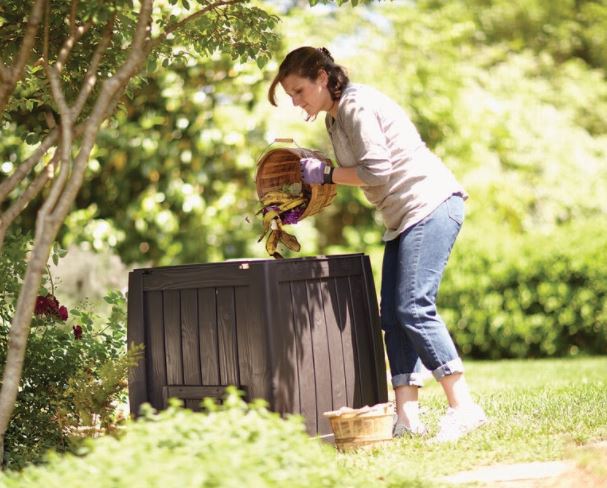 Although organic waste takes a lot less time to decompose than an artificial one, you can still reduce the amount you throw away. By creating a compost bin for your organic waste, you can turn that into soil full of nutrients. You can use this soil later to grow some of your own food, even if you live in a smaller house. By eliminating some unnecessary things from your kitchen, you will have some space for some plants to grow for sure.
Invest in Eco-Friendly Appliances
If you want to create a truly green kitchen, it's a great idea to invest in some energy-saving appliances. A dishwasher is known to take up a considerable amount of water. You can counter this wastage by simply opting to wash the dishes yourself instead. When it comes to stoves or freezer, you should also opt for more energy efficiency over design. Stay clear of ovens that need exhaust, as these won't save you energy at all. A smaller fridge will not only cut your energy bill, but it will also make you waste less food. If you don't have space to put it, you probably won't buy it. 
As you can see, it doesn't take much to have the perfect eco-friendly kitchen. Essentially, all you have to do is implement a couple of different shopping and cleaning habits into your life. Following this guide can give you the benefits of having a much cleaner and healthier environment. And it won't cost you much more money either, as even investing in good quality appliances will actually reduce the budget for your kitchen supplies.
Ref number: THSI-2280