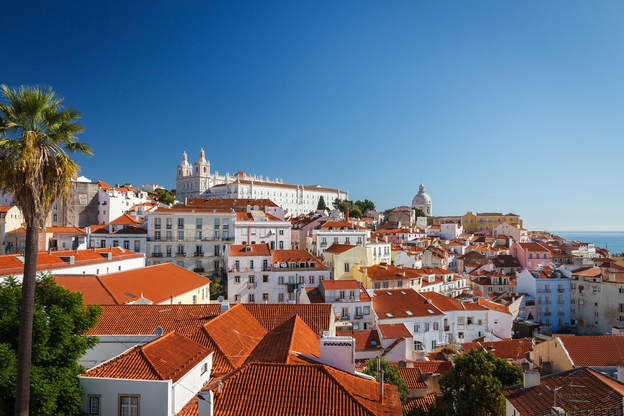 If you're considering buying an investment property in Portugal, you're in for a treat! This beautiful country is a great place to invest your money, and there are many different types of properties to choose from. This article will walk you through the entire process of buying an investment property in Portugal. We'll cover everything from choosing the right area to buy into to getting a mortgage and dealing with lawyers. So whether you're a first-time investor or bought properties abroad before, this guide will have everything you need. Let's get started.
Why Buy in Portugal?
There are many reasons why Portugal is a great place to buy an investment property. First, there is the fantastic climate and scenery. Portugal has some of the best European beaches, plus plenty of mountains and valleys to explore. The country also has one of the most affordable living costs in Europe, making it an attractive option for those looking to live in or rent a property.
Another perk of buying an investment property in Portugal is the ease of access to other European countries. You can quickly fly from Lisbon to Madrid, Barcelona, and Paris for cheap! This makes it easy to travel around and explore new cities without breaking the bank.
Finally, the Portuguese government has several incentives for foreign investors. This includes tax exemptions, residency permits, and more. For instance, Portuguese real estate enables you to get a residency permit if you invest over 500,000 euros in the property. The golden Visa scheme also allows non-EU citizens to gain residency if they buy property worth over 500,000 euros. Check out these investment opportunities, as they can make owning an investment property in Portugal even more attractive.
Overview of the Property Market in Portugal
The Portuguese property market is booming right now. Prices have risen steadily since the country recovered from its financial crisis, and there are plenty of opportunities for investors to get a good return on their investment.
Prices vary greatly depending on the region you're looking at. For instance, buying an apartment in Lisbon will cost significantly more than one in the countryside. It's important to research different areas and find one that fits your budget, needs, and goals.
When it comes to mortgages, most banks in Portugal offer them with fairly reasonable terms. Interest rates are low compared to other European countries, and plenty of loan programs are available for foreigners. For instance, the Portuguese government offers the "SIRP" mortgage program, which allows you to get up to 90% financing with low-interest rates.
It's also worth noting that Portugal has some of the most beneficial tax policies in Europe. Non-residents can get a tax exemption on any capital gains from their property, and there are also several other tax benefits for those who live in Portugal.
Types of Property in Portugal
Regarding investment properties in Portugal, there are plenty of home styles to choose from. Here are the most common types:
Townhouses – These are single-family homes located in towns and cities. They tend to have modern interiors but can come with older exteriors.
Apartments – Apartment buildings provide a great investment opportunity, as they usually offer multiple rental units in one building.
Villas – Villas are single-family homes located in rural areas. They are more expensive but often have amazing views and large outdoor spaces.
Commercial property – Portugal also has plenty of commercial properties available for investment. These can range from small retail shops to large office buildings.
Land – Portugal also has plenty of undeveloped lands available for purchase. This can be a great option if you want to build your property.
Choose the right type of property, depending on your needs and budget.
Work With a Professional
When buying an investment property in Portugal, it's best to work with a real estate professional. They can help you find the right property and negotiate a reasonable price. Plus, they can guide you through the paperwork and legalities of buying a property in Portugal.
Make sure to check their credentials and online reviews before you hire them. A good real estate agent should have years of experience in the Portuguese property market. They should also be familiar with the laws and regulations regarding property ownership in Portugal. If possible, try to get references from other investors who have worked with them.
What Is Required to Buy Real Estate in Portugal as a Foreigner?
Foreigners can purchase property in Portugal, provided that they meet certain requirements.
First, you'll need to obtain a Portuguese tax number (NIF) and set up a bank account in the country. You'll also need to apply for a "residence permit" if you plan on staying in the country for more than 90 days.
Next, you'll need to obtain a "Certificate of Habitation" from the local city hall. This will prove that your property is suitable for habitation and is up to code.
Lastly, you'll need to ensure you have all the necessary paperwork. These include title deeds, tax documents, and proof of payment.
Step-by-Step Guide to Buying a House in Portugal
Now that you better understand Portugal's property market let's look at the steps involved in buying an investment property.
Research: Start by researching different areas and types of properties in Portugal. Consider your budget, needs, and goals when making your decision.
Financing: See if you qualify for loan programs like the SIRP mortgage from the Portuguese government. You can do so by speaking with a bank or mortgage broker.
Legal Advice: Once you've found the property you want, consult a lawyer to ensure everything is in order. They can help you with any legal paperwork and advise you on any potential risks associated with the purchase.
Inspection: Have the property inspected by a qualified professional to ensure no hidden issues or problems.
Make an Offer: Once you're confident that the property is sound and in good condition, make an offer to the seller. They may accept it, negotiate a different price, or reject it altogether.
Closing: Work with a lawyer to close the deal if your offer is accepted.
Ensure that you get all the necessary paperwork and that everything is recorded correctly.
Buying an investment property in Portugal can be a great way to diversify your income and invest in the real estate market. With the proper research, financing, legal advice, and due diligence, you can find the perfect property that meets your needs. Follow this guide for the best chances of success when investing in Portuguese real estate.
Ref: 3160.27360