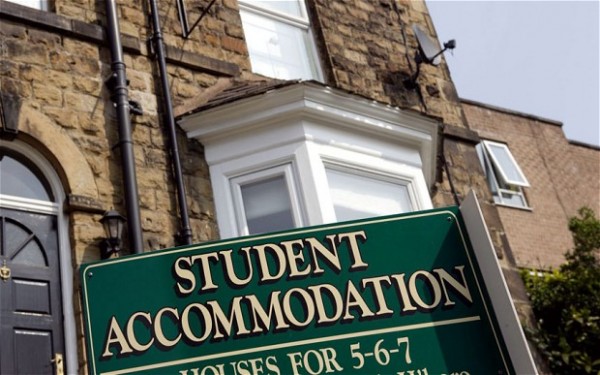 Aside from exam season, one of the most hectic seasons for students is when it comes to house hunting. Once you have made the main decision of housemates, the other factors will seem less daunting. Make sure that you take your time with all the decisions you have to make, but also you have to be quite decisive, as there is a lot of competitiveness in the student housing market, with some of your favourite homes being sold right before your eyes.
One fundamental way to get a suitable home is to go to as many viewings as you can, to get an idea of what is on offer and get all the information you need. The best way to get information is through talking, talk to tenants, students, estate agents and landlords; as well as checking out university pages where you can find students posting about the best and worst estate agents. Of course this is a great commitment for you and costly and having to make serious decisions can be very difficult; but with this guide you should be able to bag yourself a perfect student home filled with great memories.
Price
Which ever house you have gone to see you have to make sure it is within your budget and of a reasonable price. Be certain that you will be able to pay your monthly rent and also get information about bills. Bills are very important and it can be very hard to keep up to date with them. To make it easier some bills are included in the rent meaning you do not have to worry about how many times you put the heating on or go for a shower. In addition, a tv license is probably worth getting, especially if you and your housemates are likely to be watching a lot of shows in particular if they are streamed live; you can speak and get advise from estate agents and other students about the best offers available for you. If certain bills are not included in your contract, be sure that you and your housemates are organised and that everyone can afford them. Also, be cautious about how much energy and water you are using, because sometimes bills can be substantially high, especially for gas. Another factor is that sometimes price for separate rooms is sometimes the case for student homes, if so understand that smaller rooms will be less pricer than the larger ones.
Location
The location is very important when it comes to student homes, you do not want to end up living somewhere that is far away from everywhere else. Make sure you are in a convenient spot, where basic places are nearby to you. Most students will be walking around more so you do not want to be walking for a long time with heavy shopping. Be sure that there are local shops available near you, as well as supermarkets and the town. Also, check out the security and safety of the neighbourhood, sometimes student homes are not looked after and crimes occur; in addition keep your home safe too, if there is a back door ask if you will all get a key to it and check for alarms also for your own safety. Finally the main factor is that your uni home is not far from the university, you do not want to be trekking to university everyday, because your house is far, or further check that there may be a student bus stop close by so you can catch the bus rather than walk.
Good Conditions, Health and Safety
Here is a list of conditions to check out for when visiting homes:
Furnishing and fitting – make sure things aren't broken and everything is furnished properly, be sure to let your landlord know in advance if something is already broken
Pests such as rats/mice – pests are a big issue for student homes, ask previous tenants about these issues, they will be the best to ask because they after all have been living there
Mould/damp – many student homes have mould and damp and this is certainly not good for health, check out each room properly to make sure the walls do not have damp
Double glazing – to keep bills low most students rarely put their heating on, things like double glazing will help keep heat in
Electric appliances and other furniture facilities – When looking at houses check out and get to know what kind of facilities will be available to you, things like book shelf, mirror, desk, kitchen equipment e.g toaster, microwave are all factors that are necessary for a student home. If homes do not have some of these you can organise and get things in advance before your big move
Once you have signed for a house, you can also let your landlord or estate agents know about issues and things in advance, some of them will be able to sort things out before you move in
Trustworthy estate agents and landlord
A major factor that students ignore is the reliability of estate agents and landlords. When you are signing for house be sure that they are trustworthy and that you can rely on them especially in an emergency. Also, check information and read through your contract to make sure that there are no flaws involved. Even when living in a student home some people end up having to pay for extra things that do not need work, therefore be clear on what is on and not on your contract. The best way to do this is by talking to other students and their experiences, and see what the university itself advises, talking to previous tenants also can be a big help. Just be confident that your estate agents are dependable, and even after living in your home make sure you are able to get your deposits back.
Choose wisely!