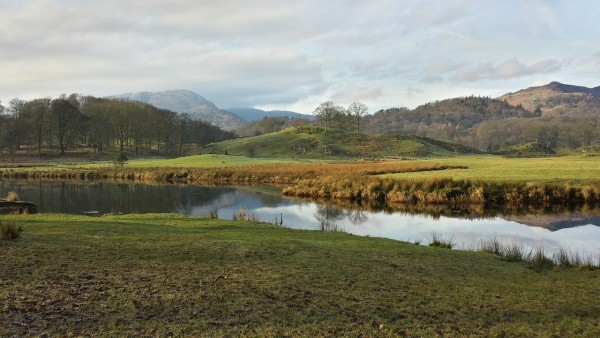 Situated in Cumbria in the North West of England, the Lake District National Park is well known for its stunning natural beauty. It is one of the best places in to go in the UK to experience all that the landscape has to offer, including everything from hiking and camping to water sports on the world-famous lakes.
But the Lake District also boasts a number of other attractions. The area attracted many great writers, poets and artists such as William Wordsworth, Beatrix Potter and John Ruskin; it is now possible to visit where they lived, as well as appreciating the landscapes and wildlife that inspired their work.
If wandering around the home of a romantic poet inspires you to find a similar property for yourself, there are plenty of rural houses to choose from. While some may feel far from the hustle and bustle of the city, it is often only a short drive to the nearest town, or at least the local pub! This family home near Kendal is a great example, sitting in a large area of private land it boasts stunning views of the surrounding hills. Similarly, this spacious bungalow is located in a pretty hamlet but is only a short drive from the nearest market town.
There are many rural properties in the Lake District, but the region also has some great towns with a lively array of shops, bars and restaurants. Larger towns such as Keswick and Penrith make great places to settle with everything you need right on your doorstep. This two-bedroom flat, for example, is conveniently located on the edge of the pretty town of Bowness-on-Windermere (pictured), which has a range of amenities.
The Lake District is also a great place for young people; as well as the many sporting activities on offer, Cumbria University has campuses throughout the region in Carlisle, Ambleside, Lancaster, Barrow-in-Furness and London.
Other Cumbrian towns such as Barrow-in-Furness and Carlisle, as well as heading further afield into Lancashire, are another great option for those looking to profit from the rural amenities of the Lake District – some also have the advantage of being closer to larger cities such as Manchester and Lancaster. Whichever area you choose, the region has a lot to offer and could be the perfect choice for those looking to settle somewhere surrounded by natural beauty.
For more information about the Lake District National Park, visit http://www.golakes.co.uk/.