The interiors of your home should be comfortable and cosy, while at the same time, it should also reflect your personality. However, this can be quite a challenging feat to overcome, particularly if you are only aware of interior design basics. Fortunately, various experts share their secrets when it comes to handy design tips that you can use on your home interior.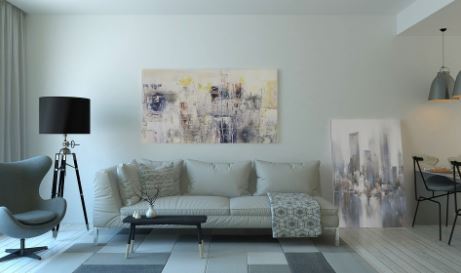 Planning Tips
Get to Know your Measurements
One of the primary things that you need to do to effectively design the interiors of your property is to get to know your measurements. The seasoned real estate professionals behind https://propstep.com/da/ suggest that you take the time to do this for you to be able to find the right size of furniture for a room for instance. You should also consider the things that may get in your ways such as stairs, columns, and other obstructions. Make sure to take the time to measure window openings as well, along with the wall space that you have underneath it.
Come up with a Floor Plan
As soon as you have effectively measured your interiors, the next thing that you need to come up with is a floor plan. This will provide you with a bird's eye view of the entire room that you intend to design. In this case, you can either draw the floor plan following the traditional manner of doing so or use software, which is a more contemporary method. In terms of the latter, the apps will make it easier for you to create a floor plan, incorporating the measurements that you have taken earlier.
Before you can begin decorating your interiors, you first need to decide on a budget that you are willing to spend. Without a certain amount set, you may go into overspending when it comes to designing your interiors. Rest assured that you can still splurge on the key pieces that you want to incorporate in a room, but just remember that when you do, you will have a little less amount to spend on the other accents that you need to add.
Lighting Tips
After you are through with the planning stage, the next thing that you need to focus on is the lights that you will incorporate into your room. Contrary to what many people do, the lighting aspect of your interiors must not be put off as the last stage because it can make or break your overall design. Invest in a dimmer switch which is vital in all spaces. You should also scale your lamps appropriately according to the furniture and space that you have.
There is also the option for you to think over-sized and dramatic lighting because this can be the crown jewel of any space. Keep in mind that great lamps can make your interiors look stunning while providing a great ambience. When it comes to your dining room and table settings, you can experiment with different reflections to add more drama.
Colour and Texture Tips
When it comes to the colour and texture of your room, it is best to paint your walls in neutral colours because this will provide you with the flexibility to add patterns and other colours as you fancy. Remember that bold colours can transform your interiors entirely, creating an uplifting atmosphere. Rest assured that you can always take inspiration from nature.
Finishing Touches Tips
An interior room design will not be complete without the appropriate finishing touches. For instance, you can add a single oversized accessory that is out of proportion to make your room more interesting. Some of the accessories that you can consider adding include art pieces, as well as flowers and plants. For this reason, make sure that you allow a bit of your budget to cater to the finishing touches that you may want to add later on.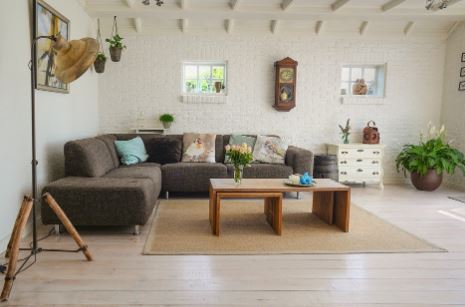 When it comes to designing your interiors, you need to adhere to some basic planning tips, as well as lighting and finishing touches tips from the experts. While no two properties are the same, you can still learn and find inspiration from the properties designed by professionals in interior design. The key is in ensuring that your taste and preferences reflect your property's interiors in the end.
Ref number: THSI-2265