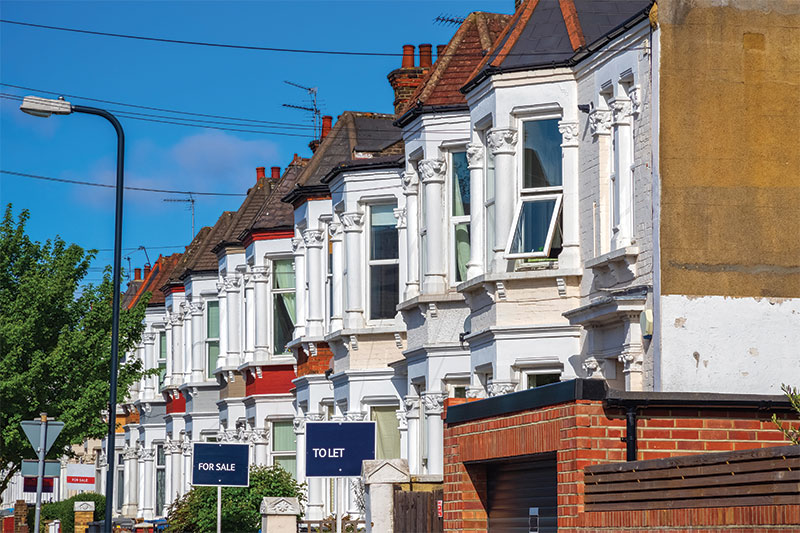 For some personal reason, you have decided to sell your house. As stress-free as this notion might sound, it is not. Whether your house is a condominium, a mansion, a cottage or a tiny apartment, you want your property to be valued properly.
Most times homeowners saddle real estate agents with the responsibility of getting the best price for their house as quick as possible. They forget that realtors can do little if their house is not presentable to potential buyers. Minor flaws, such as unkempt lawns and peeling paints can turn off prospective buyers.
Before you list your house on the market, there are certain things you have to do to get your house ready. Some of these activities might seem unnecessary and hectic, but trust me when I say, it will be worth it.
Not still sure how to get your house ready for sale? Below are some important things to do in order to increase your chances of getting a better deal for your home.
Research
Do your homework and research on the price range of properties in your area. Doing this saves you a lot of time and helps you not to overprice or underprice your house. Look through houses in your area that have a similar feature with yours in terms of size, parking capacity, number of bedrooms and bathrooms.
You can also visit other properties during their open houses. It will help you value your house better and also help you to spot the faults in yours.

Update the Interiors of your House
If the interior of your house looks more like a 21st century home, that's a big bonus for you. A vibrant and cheery house attracts more buyers. As much as possible upgrade the fixtures and interior of your house. You can start by adding light fixtures, new water taps and other accessories. Do not forget to repaint the house with bright neutral colours.
If you are confused about what to do, involve your estate agent and a designer before you start the makeover. Refurbishing the interiors and layout of your house before listing will help the agent know exactly what they are selling.
Deep Cleaning
Do not make you agent put napkins over your dirty dishes, lay your bed or hide stacks of dirty clothes under the bed. Give your house a thorough cleaning. Clean and swab every cranny of your house, vacuum the floor, lay your beds, clean the kitchen cabinet, behind the furniture, clean the chimney for the fireplace and the furnace.
Do not just concentrate on the interior alone, also focus on the landscape of your house. Trim the trees and mow your lawn, move bins from the front lawn to the side lawn, remove cobwebs near the front door, and sweep your sidewalks.
If you can't do the cleaning yourself, you can get a professional cleaning service. It doesn't matter who cleans the house, all you need is a clean apartment.
Take your Time
Presenting your property in the best light possible is not a simple process, and as such, you should not rush over things. Take your time, inspect all the necessary documents for the house. Invest time in finding the right agent, making repairs and check bills have been paid.
Rushing over things could lead to mistakes that could knock thousands off your sale price. There's no perfect time' to sell an apartment, so take your time and list when you are ready.
Declutter Your Home
Whether you are listing your home because you want to move to a new neighbourhood or a city,  or relocating to a new country for work or to get closer to family, decluttering your current property is essential.
Buyers do not want to see your old belongings lying around their potential home. Go through every nook of the house, organise items properly and take out things that look out of place.
The reason for decluttering is to help buyers see less of you and your family, so they can picture themselves in the house. One major way to do that is to depersonalise your house. Before listing your property, remove every personal item from your house, including pictures, personalised ornaments and hanging and any other thing that is peculiar to you and your family. Don't throw away your personal items. You can rent a storage space or a haulage truck and start moving your things gradually.
Make Repairs
There is a high probability that most buyers will settle for a house with less repair than they would for a house with shaky door knobs, leaky pipes and damaged window panes. Fix all the nagging problems you lived with for a year. If potential buyers see minor repair issues, they assume the house has not been maintained properly and might have other underlying issues. At that point, it is one of two things, they reject your house or devalue your property.
Start the repair from the interior of the house with cracked floorboards and loose railings to the exterior like your fence and even tiny mundane things like a broken light bulb. You will be surprised how people pay attention to tiny details when they are inspecting a house.
Start staging
Staging is the art of highlight the best features of your house with arts, accessories, greenery, lights, carpet and other things. 49% of buyers' agents assert that home staging increases the value of the house and helps sell a house faster.
Fortunately staging your home is inexpensive and easy, all you need is just little props and your designer's instinct. If designing is not your forte, you can get a house decorator to help you with it. It is advisable to go through this process with your realtor.
The process of selling a house could be hectic. You need to take the process seriously in order for your house to be valued more. From staging, cleaning and depersonalizing, these suggestions will help you sell quickly and get you better offers.