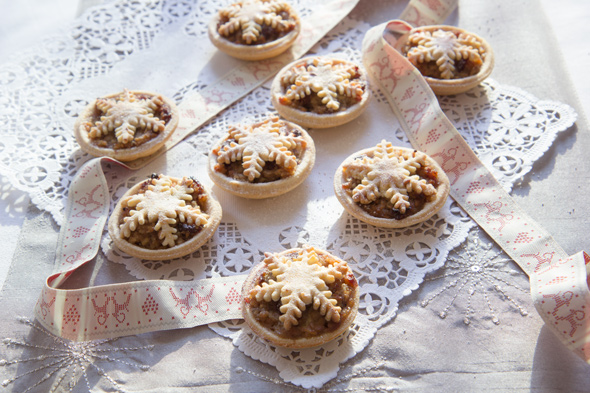 It's that time of the year again. When dressing all in red is not a bold fashion statement and excessive eating and drinking is not just the reserve of those about to hibernate. Just as retail markets pick up and alcohol sales rise faster than the blood pressure of an over-worked elf, the property market goes to sleep. So it is time for a bit of extreme house selling, Christmas style-ee! Here are The House Shop's tips for selling your home over the holidays:
Mulled wine. Nothing says "BUY MY HOUSE", more than a freshly made glass of Christmassy mulled wine and mince pies at a house viewing. With a roaring fire in the hearth and festive decorations adorning the mantelpiece,this is the Christmas equivalent of brewed coffee and baking bread, a feast for the senses. There is nothing more important when selling your house than immersing the buyer in their possible future lifestyle. If they can see themselves having Christmas dinner with the family around your dining table, then you are halfway there.
Create a festive experience for those who attend the viewings. Whether it's an open day or a private viewing, the aim should be to entertain as well as effectively show off your house. Guests should be smiling when they leave! Make a game for visitors, a short murder mystery around the house or provide festive nibbles to keep those hungry bellies at bay.   
Keep the lights tasteful. With shortened winter days it becomes harder for potential buyers to view their dream homes in daylight hours. The last thing that they want when they turn up at your house is to be put off by garish lights that hide lasting features of the house. It may seem a bit Bah! Hummbug! but for this Christmas – at least – it may be best to minimise the outside light display. This applies for interior decorations too. Busy designs hide space, therefore it is best to keep neutral colours throughout if possible.
Image source: http://www.diynetwork.com/outdoors/outdoor-christmas-lighting-tips/index.html 
When all the roads are clear and the air is crisp, many stay well away from selling their home. But it could be the best time. There are those out there looking to quickly settle into a new house for the holidays. Even in the bleakest of winters people still sit indoors and search for new houses, if yours is not there then no one will come to visit. Maybe put a for sale board on your Christmas list and hope that you don't get coal, unless your new house has a multi-fuel wood burner! Good luck and merry Christmas.   
by Tom Samuel