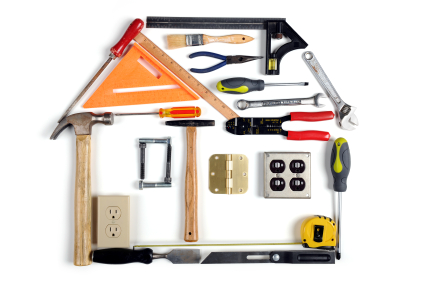 Want to know the best home improvements you can make that give the greatest investment? This infographic from Harlands Estate Agents, will show you the best ones that increase the value of your property. There are many different types ways you can improve the value of your home, these include improving your kitchen, some simple bathroom additions, reinventing a bedroom. Please see the article and infographic for some more great ways you can use yourself to improve the value of your home.
Remodelling your kitchen is a fabulous idea when you are trying to improve the value of your home. Whatever you do to the kitchen will most probably add investment, it can be as little as giving the walls a new coat of paint, or a few appliance upgrades. If you would like to add a much bigger investment to your property you can really improve your kitchen, for example you can add an extension to make your kitchen a lot bigger which will increase your investment massively. With the kitchen now known as the heart of the home, any money you spend will sure to be well rewarded.
Another great way you can improve the value of your home is including a decking area in your garden. A quality decking can really transform your garden, it makes your whole home a lot more desirable to potential buyers, adding a decking will also make your garden look a lot more grown up. Instead of a swing-set or playhouse in your garden, there is a nice decking area where you can add a nice table and chairs, Jacuzzi or a barbeque.
Reinventing an unused room is also a great way to improve the price of your investment. You can re-purpose rooms in other ways, such as turning an un-used bedroom into rooms such as a make up room, office or laundry room. If you don't have a spare bedroom for you can use, but you still really like the idea of re-inventing a room. You can always try converting your loft into a room, this can be relatively in-expensive and will add real value to your home.
A great way for potential buyers can be attracted to your home would be landscaping your garden, your garden is one of the first things potential buyers will see when coming to view your home. This is why spending money on landscaping your garden is so important. A way you can make your garden look really nice is if you get it professionally done. A well laid out and well kept garden will most definitely boost your kerb appeal significantly.
Please see the infographic for some more really great ways you can improve the value of your home, make your home look more appealing and make it feel more homely for the next owners, which will ultimately add money onto the final price when selling your house.
To view the infographic click the image below: