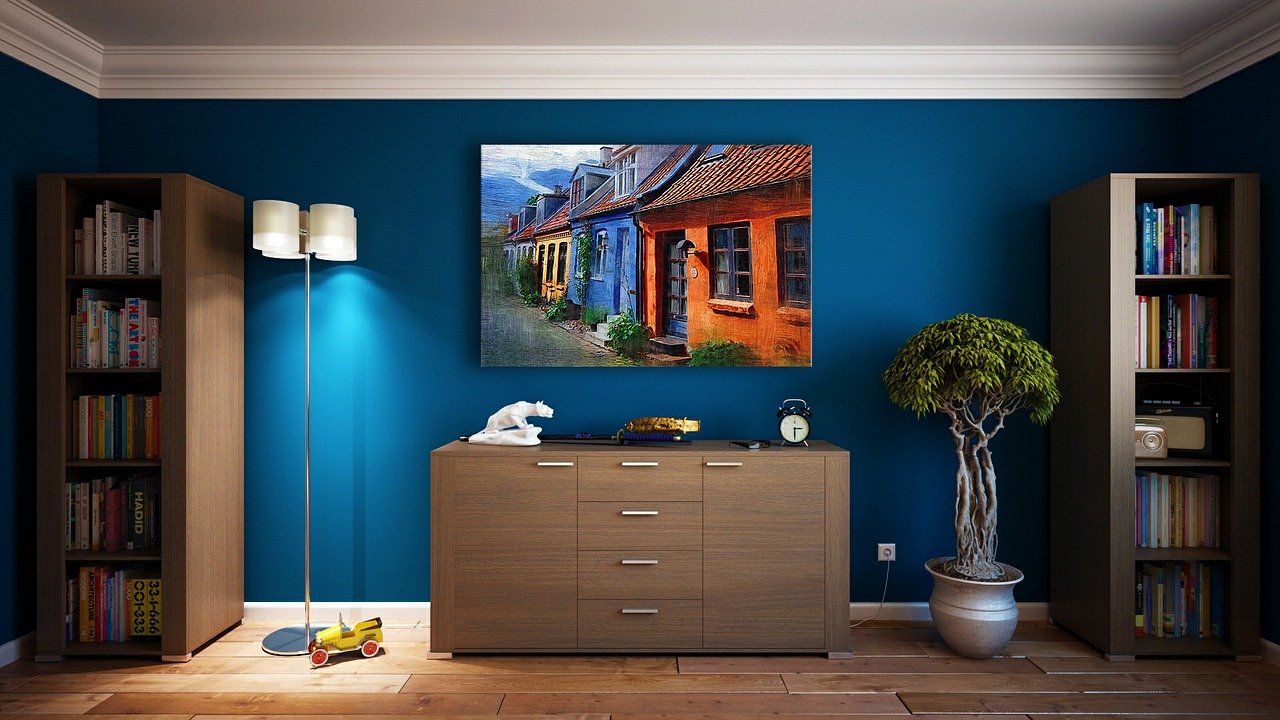 Home is the most peaceful and comfortable place of life, where we live with our nearest ones. Everybody wants to make it look amazing. Some people invest in professional services while others like to design on their own. Interior design can transform the appearance and vibe of our living space drastically. It includes everything inside a residential room, including furniture, colour scheme, fixtures, floor, windows, lighting, layering, placements, decorations, etc. However, it is way more than just beautifying. It helps us express our personality, boosts efficiency, and affects mood. Today we will explain how a newbie can design his interior perfectly.
Set a budget
Nobody wants to spend more than their capability on interior design. That's why making a budget is very important. It depends on our monthly income, room size, new accessories, furnishings, type of service we hire, etc. As you can assume, it will vary from room to room. It gives us an estimation of the amount we can spend in each sector. Moreover, we can be mentally and financially prepared for upcoming expenses. 
Fix a decorating style
Mixing several interior styles may lead to an absurd-looking mess. So, stick to the one you like the most. Clean lines, subtle finishing, open designs, numerous geometric shapes, and natural lighting are part of a contemporary home. On the other hand, a classic theme contains neutral colours, raw materials, more symmetry, stripes, plaids, etc. The minimalistic style will be perfect if you're into simple, fuss-free interiors. There are also many other options like modern, bohemian, coastal, industrial, vintage, whimsy, traditional, transitional, etc. Do a little research about which style will look great on your residence and choose accordingly. 
Take design inspiration
Do you remember visiting someone's home and can't take your eyes off a specific spot? You can take inspiration from it while designing your place. Besides, thousands of inspirations are available on Pinterest, YouTube, magazines, and Google. You can also check out the works of Fifth Avenue Interior, Aestherior, and other high-end companies recommended by RenoNerds. Save the pictures you find appealing. Review the collected ideas and decide which will blend well with your home environment. Also, think about what creative changes you want to make. Feel free to combine several themes to get a unique style. 
Balance is the key
Some rooms may look boring just because they lack visual harmony. An admirer of symmetrical style designs two halves of an area like they're mirror images of each other—for example, two sofas and one plant on both sides of a table. The asymmetric design is popular nowadays but requires a balance of shades, patterns, and different-size objects. If you have two similar houseplants, you can keep one on the shelf and another on the nightstand. Another option is radial balance, where items are set concerning a centre point. Multiple chairs surrounding a round tea table are a perfect illustration.  
Maximize the space
Understand the concept of well-planned space. Take the room requirements, safety, and purpose into consideration. Small living areas might look congested unless you've planned the arrangements wisely. Choose space-saving items such as wall mirrors, multifunctional furniture, hanging shelves, functional lighting, and wall-mounted tv for a small room. It's always a good idea to sketch your vision and take suggestions from a Top Singapore Interior Review Platform. It will bring professional glam to the existing architecture.
Add contrast
Contrast refers to the setup of items with opposing features. It induces a dynamic visual interest that matters a lot for flat makeovers. Plus, it helps highlight particular features which you want to show off. We can achieve it simply by pairing accessories of opposite colours or different shapes. Mixing various materials and textures can also bring the visual weight the room was missing. Such combinations will give your average room a well-designed, Divine & Glitz look. Avoid overdoing it because too much contrast can deliver a bland vibe.
Select a colour palette
Colours have a direct connection to our mood and the room's appearance. So, pick the tones carefully for the room. Soft pastels offer a sense of tranquillity and freshness, whereas serene blues relaxes our mind. These colours are often applied in bedrooms and dining rooms. Shades of red make us feel energetic and stimulate our appetite. Go for soft pinks for a positive and feminine effect. Paint your study room's walls light green and blues because they assist in concentration, focus, and productivity. Meanwhile, mood-lifting hues (like orange) are great for creativity. Deep blue, off-white, pale blue, grey and taupe give an illusion of a larger space. 
Experiment with textures
Monochromic finishes seem monotonous as everything blends with the surroundings. According to Miracle Design Studio experts, another interior designer reviewed extensively by RenoNerds; we should add textures and patterns for a quick glam-up. You can do it by installing textured lighting, using contrasting fabrics, decorating with flowers, and so on. They can create a better visual weight for statement pieces, artworks, antiques, etc. Smooth textures can lighten up a gloomy room where short versions convey a feeling of warmth. Layering two or more types of surfaces adds depth to the overall environment. 
Reserve space for plumbing and electrical points
Not planning rooms for electrical points is a common mistake new homeowners make. When they realize this, they have to go many steps back, which is a loss of time and cash. Therefore, check the electrical and plumbing layout drawing before heading to any renovation project. If you add more lighting, you have to make a new sketch. Make sure to leave enough space to cover the main cable points. 
Take care of the walls.
Since walls occupy a large portion of your room, you should prioritize them. Painting is a cost-effective way that we can do it by ourselves. If you're looking for an alternative, try wallpapers. Both are available in a wide range of hues and finishes. High-quality paint coatings have a lifespan of about five years. Wallpapers usually remain intact three times longer. Once your walls are done, you can install wall-mounted gadgets, sinks, lights, and other fittings. If an empty wall bothers you, you can hang your family pictures and statement artwork there. They will draw attention and portray your personality beautifully. 
Don't forget the floor.
You should select a floor that will go well with the interior theme. Tiles, hardwood, marbles, laminates, mosaic, terrazzo, and ceramic vinyl are always in trend. However, each flooring is made for specific purposes. If durability is your concern, you must look for wear-resistance materials like ceramic, porcelain, laminate, etc. The less porosity of the first two floors makes them ideal for crowded and dirt-prone zones. Use moisture-proof items (concrete, vinyl, porcelain, marble, etc.) for the kitchen and bathroom. Now come to the carpeting. Their vibrant shades and eye-casting patterns beautify a floor instantly. They also maintain fresh indoor air quality by trapping dirt, allergens, pollen, and debris. 
Say yes to designer furniture. 
Designer furniture is produced in limited quantities, so they're unique. Ordinary units can't match their sophistication level and style consistency. They're generally more durable, comfortable, and serve for a lifetime. Replacing the old furniture with a few statement pieces will also increase your property value. Vintage lovers can opt for antique pieces having historical significance. They'll leave a positive impression on your guests' minds for sure. 
Get some accessories
A home is incomplete without enough functional accessories. They can lift an ordinary home' appeal to the next level. Place a table lamp, house plants, and a decorative pen holder on your table and see the difference. Their stunning exterior brightens up the whole environment. An accessorized room also looks well-balanced, trendy, and chic. It plays a crucial role in maintaining synchronization between room elements. Mirrors, faucets, and bathroom backs are available washroom attachments that look amazing. Planters, light strings, lamps, rugs, candle stands, flower vases, and showpieces are some desirable items to have in the bedroom.  
Welcome the nature
Natural lighting has mood-lifting power, vitamin D, and antibacterial properties. Most people don't know that it is also an integral part of interior design. Sunlight energizes and lightens up a room. Keep the windows open whenever possible, and avoid placing large items nearby. However, many materials are highly prone to UV damage; they must be positioned far away from direct exposure. A homeowner can also invest in flowers and easy-care houseplants to embrace the blessing of nature. It is needless to describe how beautiful they look. He will also notice a fresher air quality eventually. 
Don't ignore the minor details.
Many people overlook small things thinking that they are insignificant. They're unaware of the fact that details have the potential to make a big difference. Imagine an old handle attached to stylish doors or rusty screws in a modern window frame. What do you think about these views? Not very pleasant, right? Hinges, embroideries, knobs, photo frames, screws, borders, and every little item contribute to the overall aesthetics. Ignoring them can ruin all your efforts. 
Hire professionals 
All homeowners can't pay for top-tier RenoNerds spotlight designers like L & Co Interior. But if you can, you must give such services a try. Experts know space management, functionality enhancement, colour effects, layering, and balancing. They can design a dream building by following your instructions, restrictions, and requirements. The finished result will be exactly how you desired. They also handle complicated tasks pretty well. Above all, this small investment may obtain higher bids in property auctions. 
Bottom line
Interior design is a tedious yet creative task, especially when trying to make it unique. These tips will lessen your troubles. Be focused, plan well, and put your plans into action. We hope the journey to your dream interior will be smooth and quick. Happy designing! 


THSI-2366 | ZD. 25334