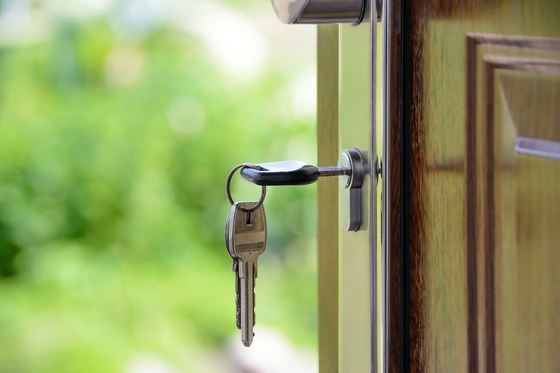 Putting your house on the market is always a stressful decision. This is a big decision for buyers; therefore, the selling process can sometimes take a while.
Patience is key when selling a home. However, you can do a few things to speed up the selling process. Stage your home, for instance.
No homeowner enjoys seeing dozens of people walk through their home in an attempt to decide if it's right for them. But this is a necessary step that can make all the difference.
Increase the number of serious offers you receive and sell your home in the least amount of time possible with these 6 home staging tips.
1. Remove Unnecessary Items  
For potential buyers to visualise themselves in your home, remove unnecessary items. It's difficult to picture yourself in a clutter-filled space, especially when it is someone else's.
Get rid of worn items and transport your furniture to your new residence for a great impression. To make this happen, look up residential movers, and you'll find plenty of options to help move your things. Leaving this task in the hands of a professional will free up time you can dedicate to other important parts of the house staging process.
Removing every single item with a personal touch is also recommended. This includes kids' drawings on the refrigerator, trophies on the fireplace mantel, or family pictures hung around the house. You must always show the buyer a house they can imagine filling with their stuff.
2. Keep Decor Simple & Gender-neutral  
The tricky aspect about an open house is that no matter how you decorate the home you're planning to sell, you can only please some. However, keep it simple to minimise the chances of someone disliking your home decor. After all, you want them to focus on the house, not the stuff in it.
It's highly recommended to keep the indoor decor as simple as possible and gender-neutral. Think about it – you are still determining who will walk into your home. You may have a predominantly feminine lady as a potential client or a man who feels interested in the house because there's a gym next to it.
When you keep decor simple and gender-neutral, you're catering to different individuals. You don't want to scare away a potential buyer because the house felt "too feminine" or "too masculine."
3. Don't Forget About Curb Appeal  
The exterior is the first thing a potential buyer will see when they pull up to your home. While the interior is essential, you must also pay attention to the outside.
Make sure to pay attention to your curb appeal and give your home's exterior the attention it deserves. Mow the lawn, clean the gutters, and fix up that mailbox crying for a fresh coat of paint.
First impressions matter and your home's exterior is the first thing clients will see. Make the most of it by ensuring a beautiful, well-maintained outdoor space.
4. Provide Good Lighting  
In addition to a not-so-great entrance, another detail that could make you lose a lot of customers is poor lighting.
Low lighting will make your home look dark and dingy. The best way to prevent this is to pull back all the curtains to make the natural daylight illuminate the indoor areas of the house.
Of course, you should also ensure that the windows are spotless, considering that these will be fully exposed to the clients' view.
5. Add Mirrors in Smaller Rooms
Potential buyers are interested in seeing how big each room is. Tiny rooms can cause guests to lose interest. However, adding mirrors is an excellent hack to making spaces feel significantly bigger.
Add decorative mirrors and remove any artwork from the room's walls. These adjustments will make the room look more comfortable and more significant.
Design experts recommend using 2′ x 4′ or more enormous mirrors. The larger the mirror, the more open your space looks and feels. Be bold and play around with mirror placement until you find the right spot.
6. Show Off Your Hardwood Floors  
You should always show off the hardwood floors if your house owns them. Clients love them to the point where this can be a major decision element.
Of course, you should only take this step if your hardwood floors are in great shape. If they're not, you must clean them up, either by yourself or through a cleaning service.
In Conclusion
Hiring an open-house designer goes a long way. They'll be able to stage your home to perfection and ensure it gets the attention it deserves.
However, this isn't always necessary. Following the 6 tips mentioned above is a great way to stage your home and close the deal!
Ref: 3185.27600 – 121532