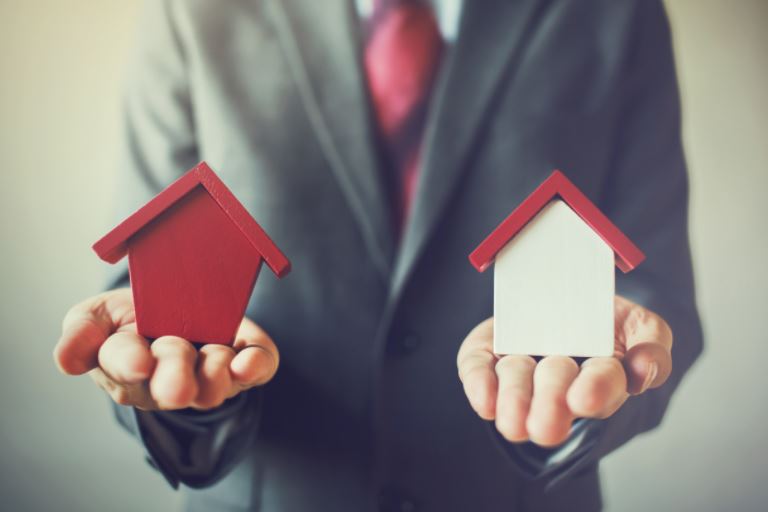 To call a place a home, it should have all the necessities that can make you settle in comfortably. This is why most people take their time when finding the right home. One of the best ways to get the right home is through a real estate agent.
However, for a real estate agent to help you find the right home, you'll need to consider several factors. The first responsibility is on you to find the right real estate agent that can help you. The second task is on the agent to find the right home for you, considering the following things: your personality, your definition of a suitable home, your priorities, and of course, your budget.
This article looks at all these factors, focusing on how a real estate agent can help you find the home of your dreams
1. Finding the Right Agent
To find the right home, you have to first find the real estate agent you can trust. You might ask, how do you find the right real estate agent. Finding a good, trustworthy real estate agent may hold the key to finding the home of your dreams. Here are tips you can keep in mind to find a real estate agent to help you find the right home:

Look for Someone You Can Connect To
In your search for the right home, you need to find someone that can see things almost as precisely as you can see them, someone you share a good connection with. This is very important because you won't most likely have the time to move from house to house to inspect and see the right one.
Therefore, it's essential that this person knows the definition of what a home is to you and what your likely choices will be.
Consider their Core Values
The agent's core values are an essential consideration because it ultimately determines who they are. This is why you have to consider the core values of who you eventually choose as your agent. An agent who will find the right house must be someone who has empathy, honesty, and patience as their core value.

Empathy will help them to truly see you and make decisions based on your interest and not only their own. Their honesty will also make them more trustworthy, and patience will ensure that they find the right home for you. The agent will continue to search patiently till they find the right one.
Choose Beyond the Certificate
With the huge number of agents constantly competing with each other, everyone will claim to have the experience you need. You should consider a  Vancouver realtor if you are living in Vancouver or around its environs.

You also have to ensure that the agent you're considering has a well-organized and convincing CV or portfolio. However, if you're going to choose the right agent, you have to look beyond the packaging and the portfolio and carefully study the person.
Some of the things to consider include, what kind of person is the agent? Do they have the core values you are looking for or is the agent just desperate to get the job? When push comes to shove, would they consider your best interest or their money? Your answers to these questions can help you determine if they are the right agent to hire or not, irrespective of professional experience.
Nothing best represents a real estate agent than great feedback and recommendation from people the agent has worked with before. So, to help you choose the right real estate agent, ask for the track record of whoever you are considering.
Their track record and how they've treated their clients before will speak volumes about how they will treat you too. So, don't be shy to do the extra work of finding out who they are and how they do their job.
Would He Help You to Interpret Data?
There are different housing and apartment market data, evolving according to the demands on the ground. One of the things you get to enjoy from the right agent for you is interpreting data. The right agent will analyze the market data for you and teach you how to interpret it.

When you can interpret the data yourself, you can analyze the market critically. It will also help you get involved in finding the right home and, of course, increase your professional conversations with your agent.
2. Letting Your Agent Take the Lead
At this point, you should have hired a good realtor already. Each agent is different, so the approach to the home-buying process that one real estate agent takes may be slightly different from what others are taking. However, they do certain things for the home buying process to be as straightforward as possible for the buyer. The best realtor will do these three things for you when buying a house, no questions asked.

Realtors have a sizeable network of lenders. A good realtor should be able to connect home buyers with a trusted one.
Why do you need to be pre-approved? Getting pre-approved will give you an idea of how much you can spend. If you aren't pre-approved yet, talk to your agent about getting it done. A trusted lender will take you through the entire pre-approval process so you can finally get to shopping for your new home.
Note that being pre-approved differs from being pre-qualified. The meanings of these two common mortgage terms are as different as day and night. Here's a closer look at each of them:
Getting a pre-approval letter means that the lender has run your credit and verified your income and employment.
A pre-qualification letter only means that the lender has estimated the amount they may be able to lend. The estimate will result from a mostly informal evaluation of the borrower's finances.
Help Find the Right Home For You
House hunting is one tiring process. Finding the right home will require you to make concessions to make your dreams match up with what, in reality, is available and you can afford. Your real estate agent's key job is to help find you a home – the right home. However, only if they know what the right home means to you can a realtor find one.
How do you decide what makes a home right for you? To easily determine this, you have to consider the following: The kind of person you are, the type of work you do, your priorities, and your budget.
What kind of person are you?
There are different kinds of people, and your personality and temperament determine what you would love. There are four different types of temperaments: the sanguine, the phlegmatic, the choleric, and the melancholic.
The sanguine: if you are sanguine, you will discover that you are attracted to beautiful buildings with extraordinary designs. You would love houses with bright colours that are located in a friendly and busy neighbourhood.
The Phlegmatic: phlegmatic are calm people. As a phlegmatic, you will be naturally disposed to loving, tranquil areas. You will also love environments that are nature friendly. So, it won't be surprising if you love calm areas with well-trimmed lawns and organized trees.
It will also be natural that you'll love flowers and water. You would love beautiful houses, with calm colours like cream or beige. It won't be a bad idea if it also has gardens and a swimming pool attached to it. 
The choleric: as a choleric, you are usually the assertive person. Closely related to the sanguine, you would love bold structures, particularly bold and refined houses. You would also love spacious homes because they give you space and authority to design to your taste.
As a choleric, you can be naturally disposed to shades of colours that stands you out of the crowd. Colours in the shades of brick red, sparkling white, etc.
The melancholic: one of the characteristics of a melancholic is that you are highly organized, and you love an organized and neat environment. You are also a deep thinker. This means that you would love structures and apartments that are simple, classic, and organized.
Unlike your sanguine friend, you may not necessarily need or even favour an extravagant architectural appeal. You would enjoy roomy spaces that will give you the room to think creatively and boost your imagination.
Considering the above, it is evident that your agent has to be someone that can relate to you well enough to know the kind of person you are and the type of house that would suit your personality. This is your agent's first assignment to find the right home for you.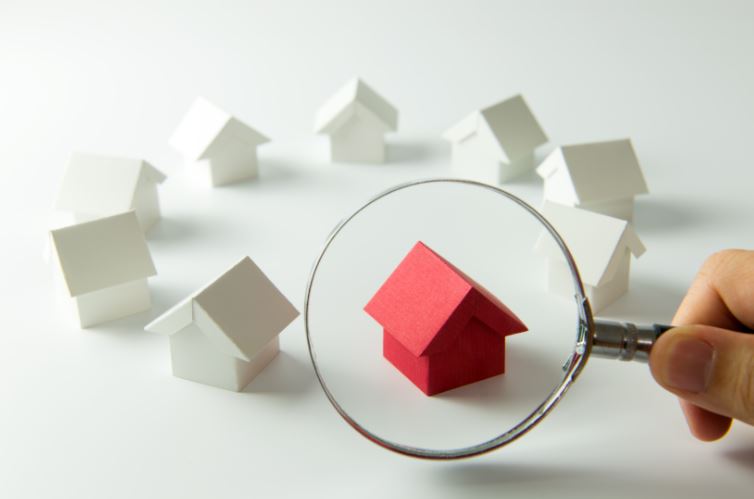 What Are Your Priorities?
Once your agent can determine the type of house that will suit you, the next task is to consider your priorities. Your priorities mean what is important to you. To do this, you must follow your real estate agent for the house inspection. The following is the usual list of what to look for in a house inspection. 
The House's External Features: The exterior features of the home include the roof, the drainage system, the fencing, the lawns, and the paintings. You need to check the roof for leakages and ask for a replacement if you've chosen that particular house.
You also have to check if the drainage system is working properly or if it clogs. Aside from this, you want to check for the paintings, as you may also need a retouch of the painting. Even if the paintings are not bad yet, you may still need to repaint to your taste and preference.
The house's interior features: What is more important than the exterior features of a home are the interior features. No one wants a house whose plumbing work is faulted, causing the whole place to smell with moss and mould growth. Neither would you want a house whose windows are not correctly shutting.
You should also check if the windows are correctly aligned. Other interiors feature you should watch out for include the house's heating and cooling system, interior painting, the switches, and the cabinets.
It is important to always consider your budget in your quest for the right home. Your right home must be one that fits your budget. If it doesn't fit your budget, it isn't right for you. You should work hand in hand with your real estate agent so that they will know your exact taste and find something that will fit your budget.
You also need to check if you can afford the upfront payment for your right home. The upfront payment includes the inspection payment, the land registration payment, the legal fees, and, of course, the first instalment down payment.
Based on your budget and all other expectations, your real estate agent should counsel you on location, schools, neighbourhoods, etc. They'll find you options that will meet your preferences as much as possible.
Negotiate an Offer
The ability to negotiate a better price for your home purchase is one of the most significant perks of working with a great buyer's agent. The finest negotiators know the real value of what they're attempting to buy or sell, and that's what makes an effective real estate agent so useful.
An exceptional realtor will carefully analyze the value of the property you're looking to buy. He or she should then give advice on what the initial offer should be and how you should proceed accordingly after getting a response from the seller.
3. Closing the Deal
Homebuyers can finally get their new home after making it through the closing. However, the closing involves a surprisingly great amount of paperwork. You and your agent need to wrap them up before you become the official owner of the property. Failing to take care of the required documents could cause the deal to fall through.
Remember not to sign forms until you fully understand them. Don't feel silly for asking your realtor to explain the documents to you. It's their job. To agents, many of these forms are second nature. It's not the same case for you, so ask for explanations and only close the deal when you're satisfied with what you know.
Your real estate agent will be there alongside you, so you have advice and support should you need it.
Conclusion
Everyone wants the right home. A place you can come into and feel welcomed. Somewhere that is a personal escape from the hustling and bustling of the world. For your agent to get the right home for you, it must first be the right real estate agent.
Once you've diligently found the right agent, it is up to the agent to find the right home based on who you are and what is important to you. It is equally important to note that getting the right home is not the only important thing; you also have to be able to keep it after you've secured your perfect home.
Ref number: THSI-2112 | 3097.
27161