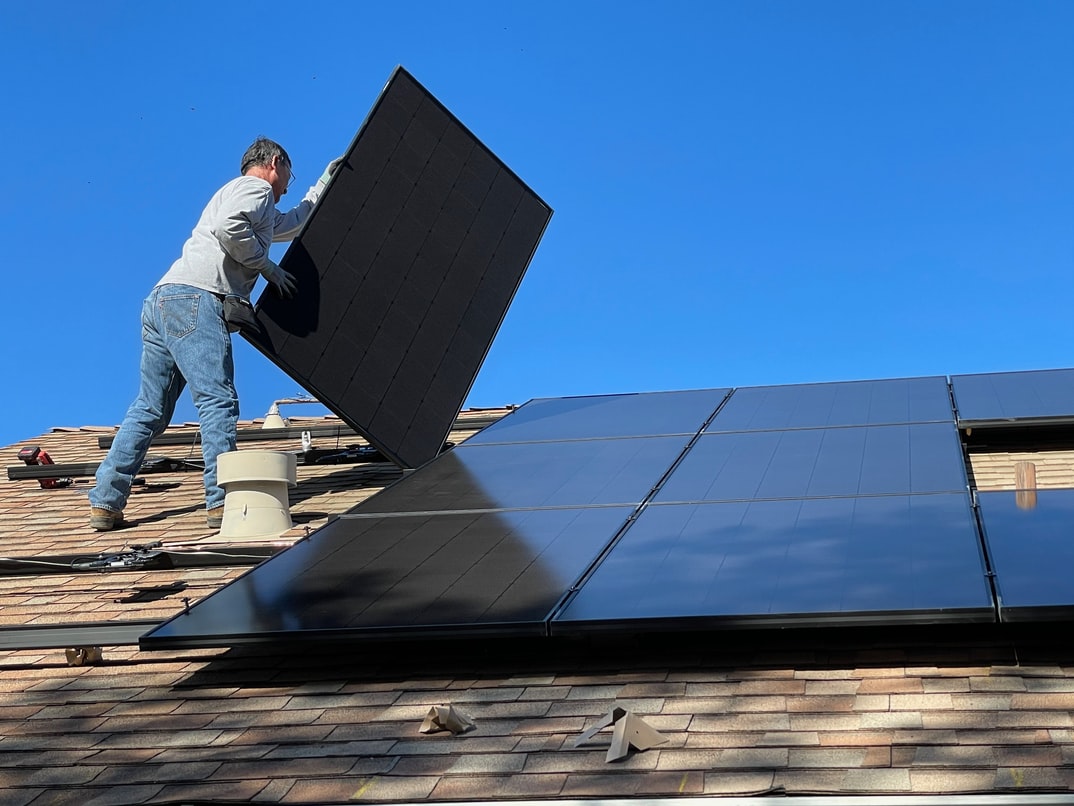 As a practical homeowner, you may be wondering how you can take advantage of solar energy this year. Whilst the technology has been around for some time, it has become increasingly affordable and accessible to homeowners. This article will discuss the basics of solar energy and how you can start harvesting its benefits in 2022.
By Understanding The Basics
Solar energy is the sun's radiant light and heat. It's a free, renewable resource that can be harnessed to power our homes and businesses. Solar panels are made of photovoltaic cells, which convert sunlight into electricity. When the sun shines on a solar panel, solar energy is absorbed by the cells and converted into electrical energy. This can then be used to power your home, charge batteries or sell back to the electric company. Other benefits of solar panels include:
Reduced energy costs (and protection against

rising prices

)

Reduced emissions from power plants

There may be government incentives available to help offset the cost of solar panels.

Increased home value
By Learning From The Professionals
Many blogs and specialist websites provide helpful free information and guidance on this subject. For example, the Department of Energy's "Solar Estimate" tool can give you an idea of how much it would cost to install solar panels in your home. You can also visit the sites of online companies that provide and install the equipment.
It's essential to consult with local professionals to assess your home and give you some quotes. This will help you get a good idea of what equipment is best for your needs and how much it will cost. Those who enjoy working with Skyline Solar reflect peoples' desire to see products and get fast quotes. They want energy bill savings of up to 85%, 25-year product warranties and 10-year labour warranties.
By Having Solar Panels Fitted
The cost of solar installation varies depending on various factors, including the size of your system, the type of solar panels you choose, and the state you live in.
Doing It Yourself
If you're a practical homeowner, you'll be interested to hear that do-it-yourself systems can be installed at a fraction of the cost. This would involve using off-the-shelf components and following step-by-step guides (that are readily available online). Whilst this approach eliminates expensive installation costs, you need to know what you are doing. This would include being confident working at heights, installing electrical equipment and notifying the relevant authorities.
Paying A Professional
If you prefer to use a specialist company this has several advantages:
Expertise – an experienced installer will know exactly how to position and angle your solar panels for the best results

Warranty – most reputable installers offer a warranty on their work

Peace of mind – you can be confident that the job has been carried out correctly and to the highest standard

The company can take care of every part of the process, including the design, installation and maintenance.

They will ensure you're eligible for all current incentives (including rebates).
By Understanding Your Needs
Before you decide on the type and number of solar panels needed, find out your home's power usage, using your power bill from the last 12 months. Identify your power requirements for when no one is at home (e.g. when the heating, cooling and hot water systems are off). Also, calculate the power requirements for when everyone is at home; this includes all appliances and lights (inside and outside). Factor in any other devices using power (e.g. electric vehicle charging stations and pool pumps etc.).
If you have access to a smart meter, it should provide you with this information and help you determine how much power is being used during peak times of the day and at night. You should also factor in your future requirements such as electric vehicles, having more children etc. The power costs depend on where you live and what type of power system is installed…
Once you've done the research and received the quotes, you'll be ready to proceed. Be sure to assess your home's sun exposure and choose the optimal placement for your solar panels. Also, find out their maintenance requirements so you can get the best out of them. Whilst your solar panels will cost you money, they will add value to your home and be a long-term investment. Thanks to quality equipment and possible government help, you will be able to enjoy the benefits of solar power for many years to come.
Ref :

THSI-2683 /

ZD. 24092
THSI-2802|

ZD. 24826