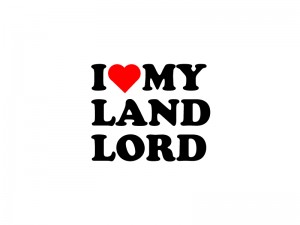 Virtually every country around the world has been affected by the coronavirus (COVID-19) pandemic. Originating in China, it causes cold- and flu-like symptoms that range from mild to severe, and some patients do not even realise that they have the virus since they display no symptoms at all. This has made the disease extremely contagious, and in order to reduce the spread and keep the most vulnerable people in society as safe as possible, the UK has put some strict lockdown rules in place.
Citizens are to stay at home as much as possible, only leave the house when it's absolutely essential, and any non-essential services are shutting down. Office workers everywhere are transitioning to working from home and those who can't work from home are taking advantage of the government's furlough scheme. But, how is the pandemic affecting people who make a living from renting out properties?
Mortgage and Rent Payment Holidays
Understandably, the pandemic has had a massive effect on how regular people make an income and if you are a landlord, your tenants might be affected. If your tenant is unable to work during the pandemic, they may have already been in touch with you to discuss their options when it comes to paying rent. Nobody likes to be unable to pay their rent, but this is something that neither you nor your tenant could have been prepared for. A three-month mortgage payment holiday for homeowners affected by the pandemic was included in the measures accounted by Chancellor which you can take advantage of if your tenants are struggling to pay their rent.
Eviction Bans
When the pandemic first began to take hold, many renters were understandably worried about the implications of being unable to pay rent. As a result, emergency legislation has been put in place preventing landlords from starting proceedings to evict tenants for at least a period of three months.
Rent Repayment Plans
There's no need to worry about being out of pocket if your tenants have been unable to pay rent for the duration of the pandemic. If you need to give your tenants a rent payment break, you can then work together with them when everything goes back to normal, to put a repayment plan in place that is affordable for them, for example, splitting the payments that they were unable to make, over a six – or twelve-month period.
Inspections and Safety Checks
If you were due to go and inspect the property that your tenant is renting from you, you will have to keep strict social distancing measures in place. Ideally, if it can be postponed, this is the best idea, but if you need to go and check the property, stay 2 metres apart and try not to touch anything. The same goes for Gas Safe engineers or other people who need to carry out safety checks on the property during this time. It may be worth updating your landlord insurance policy if needed, to ensure that you are covered if anything goes wrong as a result of postponing an inspection.
Due to the COVID-19 pandemic, landlords have seen some changes in the way that they deal with tenants. Clear communication with your tenant is essential to work together to get through this strange time.
ref THS-1772