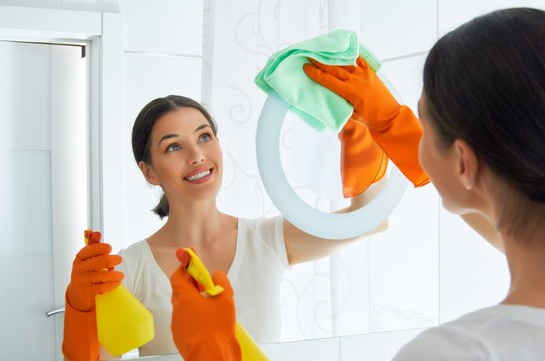 When selling a house, having all of the fine details well taken care of goes far in making sure you have some pull in negotiations.
A property with a well maintained interior gives the buyer the impression that upkeep has been a constant, with many prospective buyers heavily influenced by how a property looks on the inside. It makes sense, really. Either you're someone who's going to buy the property so it's important that your living space is visually appealing or you're a broker selling to somebody who will find that important. It would also seem that this is another job best left to the professionals if you want the maximum effect, home cleaners can drastically increase the value of a property far beyond what it costs to hire them.
Here's a breakdown of a few things home cleaners can provide:
Rejuvenate An Older Property
Obvious signs of age as well as dust in low-traffic areas lends the impression that there may be bigger errors lurking behind the walls that will end up costing a lot of money out of pocket. The thing is the property could be perfectly fine except for being a little worse for wear. When home cleaners come on board, especially in areas like Sydney where properties need some preening, the value of any given house shoots up dramatically. When a property is returned to its original shine, it's hard for lowballers to find small issues to try and haggle out a discount over. Chances are your property isn't the only one for sale in your area, it's best to have as much as you can go to you which includes having a pristine property.
Meticulous Eye For Detail
Chances are you don't talk about your cleaning skills on your resume. There's a good chance that you'll end up missing something seemingly minute, but ends up being a major negative for the look of the property. You're not really to blame, you have a lot on your mind and aren't privy to expert level interior cleaning. Whoever you hire as a home cleaner, however, is an industry professional ready to clean each and every surface of the property with the right cleaners as well as touching up all the hard to reach areas. These people do this for a living so they have become excessively skilled at it. It's one thing to simply tidy up, but it's another to give an area a top to bottom like-new shine.
No matter who you are, there's always a little bit of room to make your property a bit tidier before showing it off to prospective clients. Allowing a team of dedicated home cleaners to come in and worry about all of the specifics to reset everything back to zero percent dirty for you can pay off positively. I'd say that pretty much every buyer wants to see a property before they commit, there's no reason to let your listing go unnoticed because you let a little dust pile up. Luckily, home cleaning agencies have our backs on this one.