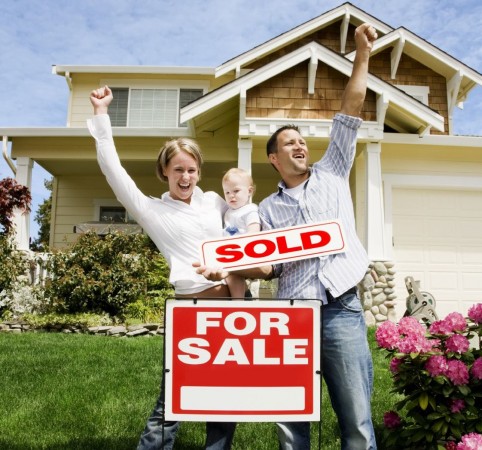 Once you decide to sell your house, the question "How long will it take for it to sell?" immediately comes to mind. 
To tell you the truth, there is no exact amount of time that it takes to sell a house, and especially on your own. The amount of time it takes depends on a number of factors, such as the method you choose, the house's condition, the location of the property, the price and many others. 
How Long It Takes To Sell A House
According to Redfin data, selling a house on your own can take at least 70 days from listing to closing on average. 
The location of your home plays a role in how long it will take before your house is sold. Seasons can also play a role. For bargain cash home buyers, the best time to buy a house is during the summer and fall seasons. This is the time where the demand can heat up. So, if you want to sell your house quickly, then put it up for sale during these seasons. Aside from selling your house quickly, you can also get a very good price for it when you sell during these seasons.
You can also get a good idea of how long your house will take to be sold if you do your own research and check out websites owned by real estate firms or agencies. There you'll be able to check how long it took for houses that are similar to yours. This will give you a realistic timeline for your own home's sale. 
Factors Affecting The Timeline Of Your Home's Sale
In addition to the location and the season, your home's current condition will play a big role in how quickly it will sell. Putting zero effort into your home, such as not doing repairs or improving its curb appeal, can make your house sit on the market for several months without any offers.
The price of your home is also a major factor. Of course, a low price on your house will get it sold pretty quickly, but you're also losing profit. Finding an appropriate asking price for your home is the most challenging part when it comes to selling. You don't want to overprice it as it might discourage potential homebuyers. Overpricing is the worst home selling mistake, and you'll want to avoid it as much as possible. If you overprice your home, it'll most likely sit on the market for several months without getting any offers from potential buyers.
The current condition of the real estate market will also influence your home sale timeline. Now that we are currently facing a pandemic, it's safe to assume that property prices are higher than in previous years. Selling a house during a pandemic is more difficult since the buyers are forced to postpone their search for a new home due to higher prices and mortgage rates.
How To Sell Your Home Quickly
There's a lot of things to consider when selling your own home. But the key to selling your home fast is to know how to appeal to your buyers. Real estate agents can certainly make the selling process very quick, but there's still a way for you to sell your home quickly without relying on a one.
Making sure that your house is in good condition by doing necessary repairs and improving its curb appeal will make a massive difference, especially if you're selling your house on short notice. Also, don't forget to stage your home before putting it up for sale. A house that's move-in ready will sell much faster than a cluttered one.
You can also try marketing your home if you want it to sell quickly. No one knows your home better than you, so make sure that you showcase it for all potential homebuyers to see. You could try posting photos of your house on social media, so all potential homebuyers can see what's so great about it.
Final Thoughts
If done improperly, putting your house on sale can last for several months before even getting any offers. An average home should be sold in 70 days. You also have to take into account factors such as the location, price and the conditions of the local real estate market. Creating an effective approach for selling your home and marketing it properly can help a lot in shortening your home's sale timeline. If you follow this basic guide, then you'll be packing your bags in no time.