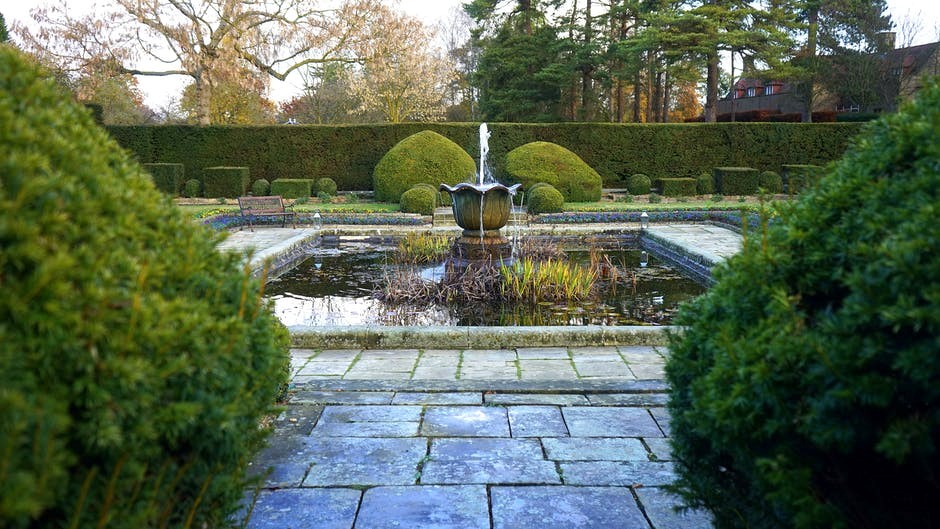 Paving installations are one of the most common home improvements, with many homeowners seeing benefits in terms of maintenance and aesthetics. A well-installed paving area can be much easier to care for than a turfed garden and can afford homeowners more functionality by providing extra room to park their cars or enjoy outdoor seating.
But did you know that installing a new patio or paved outdoor area can actually increase the value of your property? And if you're savvy with your budget and choose the right materials, paving a garden can be less expensive than you'd think.
Different Kinds of Paving 
One of the main factors that affect the UK paving prices is the type of materials chosen, with so many different kinds of paving blocks and stones available, there is a wide range of prices to go with that.
Concrete Paving Slabs 
Concrete paving slabs are inexpensive, with the average cost to lay these pavers coming in at around £60-£65 per m2. Concrete's low price comes mainly from its ease of manufacturing, with paving slabs created using relatively cheap moulds, avoiding the quarrying and manufacturing costs of natural stone. 
Concrete pavers are made by mixing cement and sand with binding additives to form a wet paste, which is then set in flexible moulds. As cement and sand are cheap to source, and the resulting mixture can be easily formed into specific shapes, concrete pavers are inexpensive and highly versatile, making them an incredibly popular paving material.
Natural Stone Paving 
Natural stone pavers can vary quite dramatically in price; this is mainly due to the work that goes into quarrying and manufacturing different types of stone. The average price per m2 to lay natural stone falls between £70 – £100, though the actual cost will depend on the type of stone you choose. 
late, for example, can fall to the lower end of this range if it is sourced from Spanish quarries, as the demand and quality are less than that of Welsh stones, which can cost upwards of £100 per m2. Manufacturing will also play a part; all-natural stone needs to be quarried (which in itself is costly) and then cut into pavers. Naturally split "riven" stones take less work to produce than machine-cut stones, which will be reflected in the price.
Block Paving 
Block paving is another relatively inexpensive option, costing around £50-£60 per m2. Block paving installations are created by setting individual brick or clay blocks into a loose aggregate base, forming a flexible structure that's perfect for carrying cars heavyweight.
Block paving installations hold their shape due to the tension of each block against the sand between the joints. This allows block paving to shift and accommodate weight on the surface, but it also allows for damaged blocks to be replaced individually with ease. 
Porcelain Paving 
Porcelain tiles are made from a mixture of clay, sand and minerals kiln-fired to create durable pavers. High-quality tiles made from purified materials can be as expensive as £100 per m2 to lay, though the broad range for these pavers will be between £80 – £100 per m2.
Porcelain pavers are non-porous, which means they will absorb very little water throughout their lifetime; this is great for their longevity and makes them very easy to clean and maintain. You should, however, stick to using these tiles in the garden as they won't hold the heavy weight of cars very well. 
Paving a Driveway – Does it add value? 
You may have heard the term "kerb appeal" when discussing property values. While this may seem unimportant in the grand scheme of things, estimates show that a good-looking driveway can add 5-10% to a home's value.
Suppose your home is in an area with limited parking. In that case, a well-kept driveway will instantly appeal to prospective buyers. The ability to park on a private driveway provides added security and can decrease car insurance premiums. 
Cheaper Options
When laying your driveway, you could choose the cheaper gravel or tarmac options, though these materials won't do much in terms of kerb appeal and will need a fair bit of maintenance in replacing lost gravel and sealing tarmac.
Visual Appeal
Opting for a paved driveway surface of concrete or natural stone will undoubtedly add more kerb appeal, with natural stone, in particular, providing a great aesthetic. The problem here is that these installations aren't great at holding weight, and the cost of repairing cracked pavers can be off-putting to potential buyers.
A Happy Medium
Block paving and cobbled driveways will generally provide you with the best cost to value. These installations can be arranged in visually appealing patterns and are reasonably cheap to install. Thanks to their flexible nature, they will hold the weight of vehicles well. 
It's also easy to replace any damaged blocks individually, though you will need to regularly re-sand the joints and watch out for weeds if you're leaving the driveway unsealed. 
How Much Value Does Paving Your Garden Add? 
It might seem like an afterthought, a well-kept garden can add as much as 20% to a property's value, with 76% of those surveyed revealing that they'd pay more for a home with a good-quality patio/paving installation. 
How Much Value Can a Patio Add?
Due to its functionality, a patio is one of the most sought-after garden features for buyers. Studies indicate that 85% of the installation cost could be recouped in added property value.
Generally speaking, data shows that properties with patios sell for around 17-18% above the local asking price, with as many as 82% of buyers ranking a patio as one of their most wanted features. 
Easy to Maintain
Unlike a turfed garden, paved installations are pretty easy to maintain, only requiring an annual power wash and the odd bit of weeding if installed professionally.  
Easy to Repair
Paving is also relatively simple to repair, with individual stones able to be removed and replaced fairly easily, without damaging the whole installation. 
Long-Lasting
Modern paving installations can last upwards of 20 years without any serious repairs. If homeowners take the time to sweep and clean the stones regularly, they can enjoy their outdoor space for decades without worry. 
Conclusion 
So, it should now be quite clear why paving installations are so popular amongst homeowners. The cost of these projects generally being worth the added property value and easy maintenance that they bring. 
By considering the purpose of your paving installation and choosing a material that suits the job, you could see an increase of as much as 10% in your property's value! 
Even if you're not planning on selling your home just yet, installing an area of paving can be a good investment for the future. It can provide your property with visually appealing and easy-to-maintain garden space for you to enjoy for years to come.