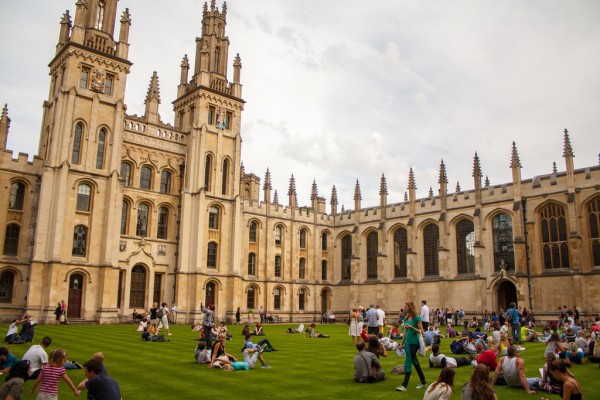 At 922 years old, Oxford University is the second oldest university in the world. For five years, it has been continuously ranked first in the world as the best school you can study at. While it's very hard to get admitted into this institution due to the fierce competition, it has produced a lot of successful graduates over the years. However, this is not the only thing Oxford has to offer.
According to the 2014 Research Excellence Framework, Oxford University has the greatest number of world-leading research papers and has produced a lot of innovative changes that helped the world move forward as time passed by. As stakeholders in their research, we've been enjoying their discoveries for many years.
Because of their innovations, Oxford was able to create partnerships with other organizations in order to help hasten the process and conduct more research that'll be helpful to the economy. The added resource allowed them to build more facilities to conduct deep studies and help other institutions and businesses who might want to invest and make a name for themselves in their respective industries. 
If you're an entrepreneur who's looking for business growth, keep reading this article to learn about how Oxford University can potentially drive business growth. 
Provides A Center Where Businesses Can Take Advantage Of Research And Innovation
For most business owners, comprehensive research and innovations are necessary for growing their business, making them successful. This is where Oxford University's Oxford Science Park enters into the picture. 
Primarily, the Oxford Science Park was first planned out in 1989 when scientists and researchers wanted to create a hub dedicated to innovation for several business sectors. This hub is intended to concentrate on different branches of science and technology, which includes deep scientific studies and marketing strategies that can help businesses from different sectors to successfully flourish in Oxford and any part of the world. 
Also, by partnering with Oxford University, businesses can take advantage of comprehensive research, which involves a lot of processes, including the collection of data and scientific experiments. And, with the existence of the Oxford Scientific Park, what else could go wrong? 
Researchers, in partnership with some entrepreneurs, can conduct the research they need to complete their study. Likewise, they can help different establishments solve problems quickly, and it's backed by scientific proof. 
Whether the business requires innovation in biology, chemistry, and even marketing, the Oxford Scientific Park can be a great resource. It can help them quickly adapt to the ever-changing scenery and demands of the market–big or small. Thus, it attracted a lot of businesses to become more invested in growth.
Provides Businesses Monetary Aid
Another way Oxford University is potentially driving business growth is through the Oxfordshire Local Enterprise Partnership (LEP). It's an organization funded by the government but run by businesses. This organization helps companies start up their businesses by providing monetary aid. The LEP is focused on encouraging potential businesses to invest so that they can drive economic growth to Oxfordshire.
Moreover, this organization has been successful in procuring funding from different government programs over the years. With their fund acquisition, they're able to make their locality a famous hub for marketers, such as Caffeine Marketing, and businessmen alike. 
Through time, they were able to create over 18,000 jobs. Likewise, it's clear to say that the organization has been successful because many investments have been placed in the locality. 
Oxford University As Epitome Of Research And Innovation 
Typically, Oxford University has driven business growth in the locality because it's located in Oxfordshire. With the existence of the Oxford Science Park, Local Enterprise Partnership, and the university's location, more businesses and enterprises have decided to invest in the area. This is because Oxford University is the very epitome of research and innovation. Thus, a lot of businesses are interested in investing in the locality because they trust the institutions within it.
For example, several digital marketing companies have invested with Oxfordshire Local Enterprise Partnerships and become part of the Oxford Science Park activities. With new innovations yearly and with the rise of technology and the Internet, a lot of people have been invested in the online community and have used different social media platforms like Facebook, Twitter, Instagram, etc. 
Also, companies have learned that investing in a good website and studying SEO is key to success. These discoveries and new knowledge couldn't be discovered without research.
The Takeaway
With the information mentioned above, it's clear that the constant call of the university to produce more research and technological advancements is what's driving economic growth to Oxfordshire. Aside from this, a lot of students come to Oxford University to enrol, which is why there are many new people visiting the place annually. 
With the influx of students, the city's growth continues because of the rise of housing demands, as well as different monetary investments that new and existing students need to shell out in order to achieve and complete an outstanding education. Overall, Oxford University is what drives economic growth in their locality.