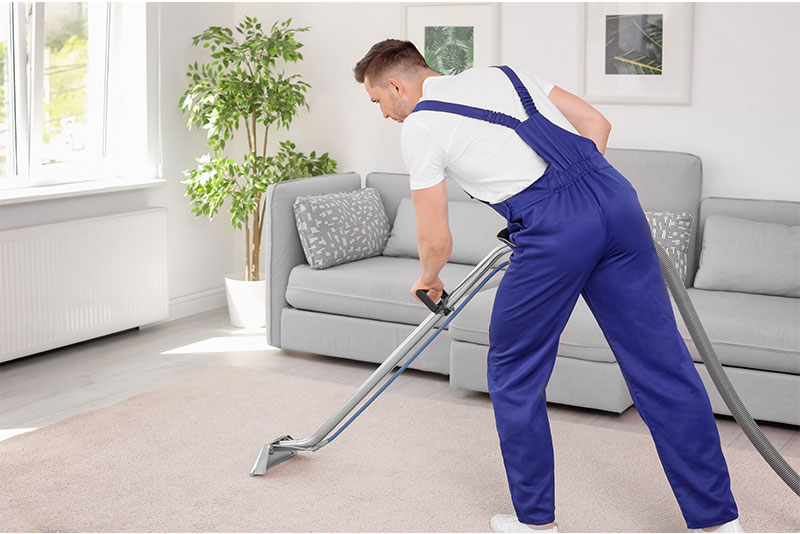 Perhaps you've found a new living space to live in and you decided to put your old home out on the market. You've been waiting for inquiries for weeks and no one is giving you a call to tell you they're interested. What could possibly be the issue? Well, it could be that your property is a little bit on the dirty side and it needs some professional cleaning and even more so professional carpet cleaning.
Most buyers want their new home to look clean, fresh and inviting. If they're not getting those vibes from the property that you're selling, chances are they'll look for something else. But if you take the time and attention to properly clean and declutter your home, you may be surprised as to how quickly you can sell your old home.
One of the best ways to instantly upgrade the value of your home and make it look more appealing to potential buyers is by availing a professional cleaning service. Sure, you could clean your property on your own, but it would take dozens of hours on your end and you're more than likely to miss some spots that need a thorough cleaning.
Opting for a professional cleaning service solves all that by giving your property a deep clean. It's an investment at first, but it'll definitely pay dividends in the long run when buyers start inquiring about your property. Not to mention that your property's value will increase so not only will you be able to sell it faster, but you'll also get much more in return.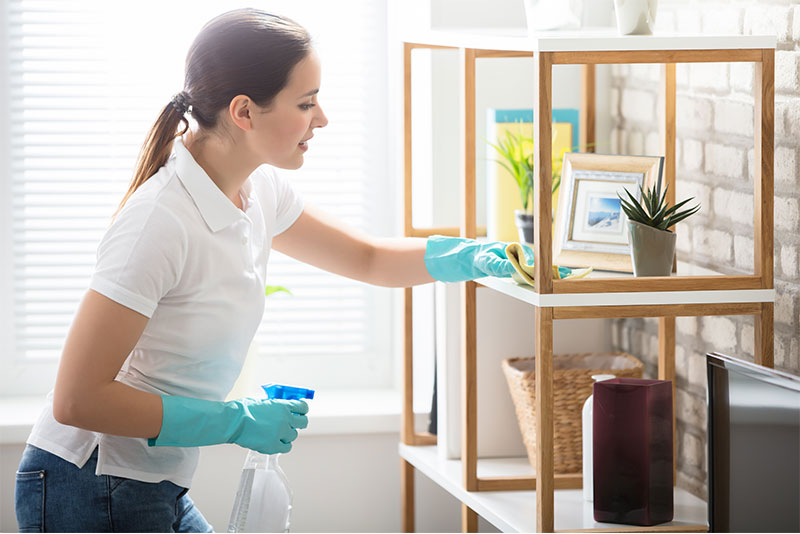 Here are 5 reasons on how professional cleaning can help you sell your property faster.
It'll breathe life into your old home and make it look good as new
Professional home cleaning is done by trained professionals who have the tools and the equipment to make your home virtually spotless and look good as new. When you're doing a showcasing, potential buyers will be impressed as to how clean and tidy your property is. A clean-looking home will leave a positive first impression to interested buyers when they first step inside your property.
It's also a good selling point to mention that you've had your property professionally cleaned as well. Buyers will appreciate the extra step you've taken to ensure that their new living space has been thoroughly cleaned which will end up convincing them to purchase it straight away.
Professional cleaners give your property a deep, thorough clean
The main reason you want to opt for a professional home cleaning service is that they do all the dirty work for you. You can try to clean your old home by yourself, but you'll quickly realize that it's time-consuming and it'll take a lot of energy to keep your property spotless. Professional cleaning ensures that all aspects of your home are fully clean from top to bottom. From wiping down dust on baseboards, window sills, and ceiling fans to power brushing old dirty carpets, professional cleaning gives your property a deep, thorough clean that's hard to replicate when doing it on your own. It'll give your home a refreshed and vibrant feeling that'll most certainly draw in interest from potential buyers.

It saves them time and money, which is exactly what they want
Preparing to move into a new living space is already time-consuming. Buyers don't want to be bogged down by having to clean their new home first before they can bring their stuff in. By having your property professionally cleaned, you're doing your potential buyers a huge favour. It's one less problem that they have to deal with and they'll appreciate the fact that they won't have to spend huge amounts of time and energy just to clean and declutter your old home.
It also helps them save money from having to pay for a professional cleaning service before they move in. Satisfying the needs and expectations of potential buyers is one of the most important aspects in getting your home off the market quickly and you'll be able to do just that by having your home professionally cleaned.
A clean home means more value and more profit
If you're looking to make the most profit out of your old home, then you need to make a wise investment to increase its overall value. Professional cleaning is one way to achieve this. A clean-looking home will sell more on the market and interested buyers will take notice of how welcoming your property is.
Homeowners know exactly what they're paying for and if they see your property as an inviting new space to live in, they won't hesitate to pay for the price tag. You'll end up making more profit by the time you've sold your old home when you have it cleaned professionally.

You meet the buyer's expectations
Lastly, having your home professionally cleaned will meet the expectations of potential buyers. When someone is looking for a new place to live in, they expect that living space to be organized, decluttered, and most importantly, clean. No one expects to have their new home filled with dust and all sorts of dirt around every corner of the house.
By meeting the buyer's expectations, you'll most likely come to terms with them much faster on selling your old home than you would if you didn't have it cleaned professionally.
To make the most out of their service, contact professional cleaners in your area and discuss what are their checklists when it comes to cleaning a home. You can ask them to clean specific areas of your home that need a thorough clean like soiled carpets and rags for example or stained kitchen countertops.
Ultimately, what makes a property sell fast on the market is its overall value to the eyes of interested buyers. By having your home professionally cleaned, you'll save a lot of time, money, and energy. It's an investment that is well worth it and one that you should definitely consider.