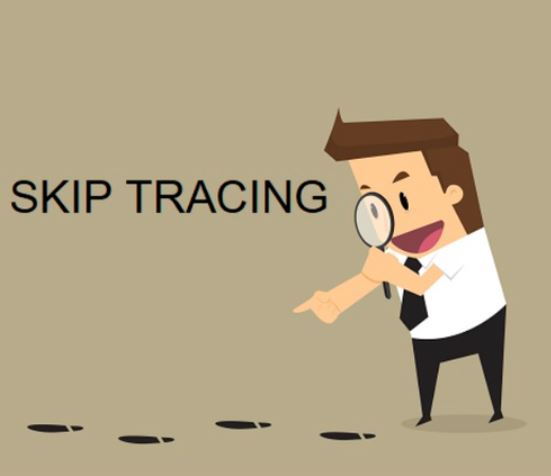 Many letting agents will be familiar with the frustration of dealing with rent accounts that are in arrears. This can be even worse if the tenant in question has skipped town and there is no indication as to where they have gone. For many letting agents, this then means a long and stressful process trying to track down the tenant so that rental debt can be recovered. However, this is much easier said than done, and often agents are not successful and have to write the debt off.
Naturally, this is something that agents and their landlords cannot afford to do. Failing to track down tenants to recover rental debt can have a huge impact not only financially but also in terms of the reputation of the agency among landlords. So, agents do go to huge lengths to try and recover the money, but this can take up huge amounts of time and resources with very little chance of success in some cases. One solution that agents can consider in order to increase the chances of success is skip tracing, which can prove very effective in terms of tracking down the tenant.
Why Do Tenants Skip Town?
As most landlords and letting, agents will know, there are various reasons tenants might skip town. Ordinarily, a tenant wishing to leave their property would give at least one month's notice as per the tenancy agreement, although the notice given can be longer than a month. However, under certain circumstances, the tenant may decide they are simply going to disappear without notifying the letting agency or landlord.
One of the common reasons behind this is because they are in a lot of debt with their rent, and they want to try and escape this debt. They also want to get out of the property before they are subjected to any eviction proceedings because of their rental debt. So, they simply pack up their things and disappear without any notice whatsoever.
Another reason they may skip town is if they have caused extensive damage to the property and they want to avoid being charged for it or taking responsibility for it. Once the damage is discovered, it can be difficult for the landlord or agent to recoup the cost of repair if they cannot then trace the tenant. This means that they end up footing the bill for this. 
What Skip Tracing Can Do?
So, how can skip tracing help letting agents looking to track down tenants who still owe a lot of money on their rent? Well, there are various ways in which it can help as long as a reputable and experienced provider is used. Some of these are:
Providing a Variety of Information
One of the benefits of using skip tracing tools from a reputable provider is that it can help agents to access a variety of invaluable information. This type of information can be difficult to access without the right tools, so it can make a big difference to the outcome in terms of successful debt recovery. Some of the information that can be accessed through these tracing tools are current phone numbers and addresses, financial details, employment data, and email addresses, among other things.
Making the Process Faster and Easier
Some property agents spend huge amounts of time and effort when it comes to trying to locate tenants who have skipped town without giving notice or paying off their rent balance. This can have a huge negative impact on other aspects of the business, and it can use up valuable resources that could be used more effectively elsewhere. By using the right tools, agents can make the process far easier and faster not to mention less stressful and more successful.
Enabling More Successful Debt Recovery
Of course, one of the key benefits of using these tools is that they enable more successful debt recovery by letting agents as well as their third parties. This means that agents can save a huge amount of time and streamline their processes with far greater ease. Moreover, they stand a far better chance of getting the money that is owed to them.
These are some of the reasons to use skip tracing tools if you want to trace tenants who have skipped town.  
Ref number: THSI-2250