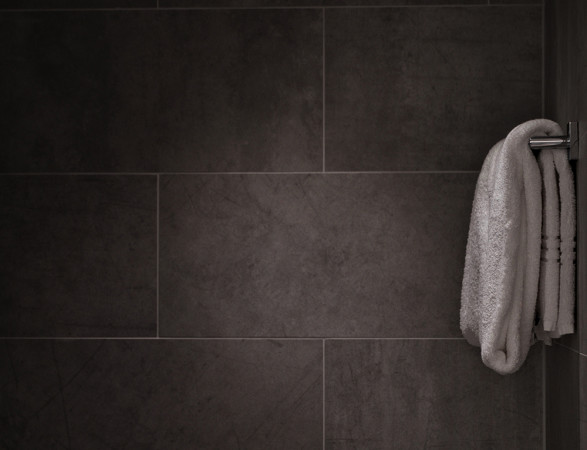 The bathroom has come out of the closet, as it were. It is now considered much more than a purely functional space in the home, combining design and style with our lifestyle choices and aspirations. Just as the kitchen has become part of a much more integrated living space, we are also looking to individualise our bathrooms.
Once sanitary ware, wall and floor coverings and fixtures/fittings have been chosen and installed, you may think that there's not much else you can do to personalise the space – but you'd be wrong. According to The Brighton Bathroom Company, an interiors-led bathroom design company in Hove, you should never underestimate the power of soft furnishings to bring fresh textures and patterns into your bathroom scheme.
Whether you are looking at your bathroom design in isolation or as part of a wider interiors scheme to tie in with, say, the master bedroom or your home's overall ambience, there are plenty of options to give your bathroom the wow factor.
1# Use suitable materials
'Water, water everywhere' is the starting position for all interior design schemes for bathrooms. By definition, bathrooms are wet spaces which means any fabrics or soft furnishings that come into contact with water should be either easily washable or waterproof.
Check the ventilation in the room. Is there a window that you can open? Current building regulations state that all new bathrooms will need to be fitted with an extractor fan to provide adequate ventilation. Excess moisture in poorly ventilated bathrooms will cling to fabrics, leading to musty smells and mould in the longer term. You have been warned.
#2 Bathroom towels
Towels are the obvious choice of fabrics for bathrooms and you'll be using them every time you're in there. That's why it is advisable to choose the fluffiest, highest quality bathroom towels you can afford! White is the most popular choice, although it is by no means the most practical colour.
If you want to inject some colour and fresh energy into your bathroom scheme, colourful towels are the quickest way to do it. Pick your favourite vibrant shade and add a bold pop of interest to a monochrome scheme. Or mix and match colours to your heart's content for a more eclectic, boho feel.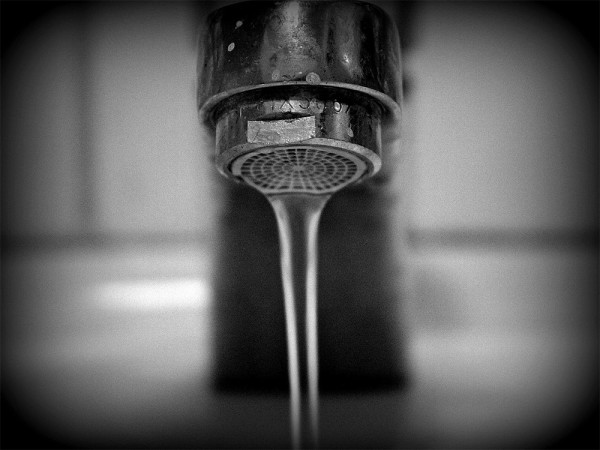 #3 Floor mats and rugs
Placing a mat or rug on the bathroom floor makes eminent sense since its purpose is to soak up the wetness from your feet after you've stepped out of the bath or shower. However, if you're after something a bit more interesting than a simple bath mat that matches your towels, go for underfoot indulgence in the bathroom.
Choose from a wealth of washable luxury bathroom mats, colourful cotton rugs, wool, felt or synthetic materials in a design that complements or contrasts the rest of the room, to add colour, texture and comfort.
#4 Storage containers
Effective storage solutions are key for every bathroom, but there's no reason why they can't be pretty and decorative as well as useful and practical. Storage baskets are available in a wide range of materials including natural materials such as wicker, seagrass and jute, perfect for keeping towels, toilet rolls or bath essentials together and close to hand.
Many storage options use attractive colours, patterns and designs that can complement your bathroom scheme. From terry cloth caddies to make-up bags, toiletry boxes to laundry sacks, there are hundreds of ways to organise your bathroom. You're limited only by your imagination.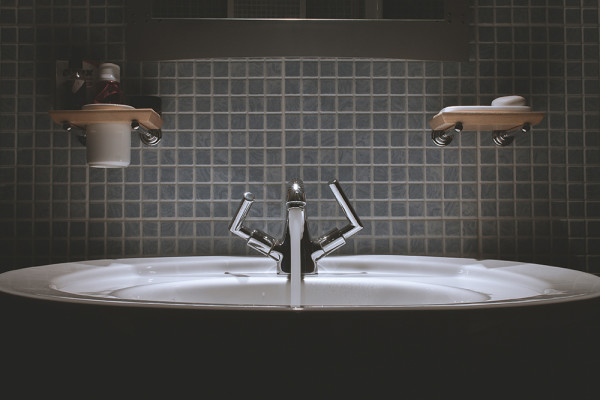 #5 Curtains and blinds
If you have an outside window in your bathroom, curtains or blinds are an important feature. Unless you have opaque or frosted glass panes fitted, window dressings provide much needed privacy, while the fabric used can serve as a beautiful frame to set off the window.
Whether you choose ready made curtains or blinds, embroidered textiles, exotic patterns or vintage finds, it's a great way to add a dash of personality to your bathroom.
#6 Upholstered furniture
For larger spaces, and particularly in bathrooms with large windows and/or good extraction, think about adding a feature furniture piece that is both useful and visually stunning. Could you add seat cushions to a window seat? A luxurious ottoman that can double up as laundry or towel storage? A sumptuous bathroom armchair or a wicker chair with a fluffy cushion for reclining pre or post-bath or as a place to leave your fresh clothing?
Fabrics can bring a feeling of comfort and opulence that can soften the sometimes cold and clinical look of a modern bathroom. Experiment with the fabric of your choice to turn the bathroom in your home into a relaxing haven.