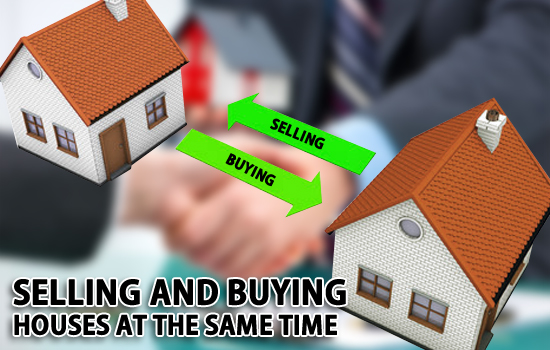 Everyone knows that buying a property is stressful and everyone knows that selling a property is stressful, so it stands to reason that buying and selling a property at the same time has to be at least twice as stressful and yet for many people it is a fact of life and as such just has to be managed. Often, the key to managing this situation is to approach it in the right way for your personal needs and wants. Here are the two main options and what they mean in practice.
Buy a new home first and then sell your old one
The disadvantages of this approach are, essentially, financial.
First of all, you will need to produce a deposit before you have sold your old house and in order to be taken seriously as a buyer you would ideally like to have a mortgage agreed in principle before you put in an offer. Assuming you can pass these hurdles, you will then have to carry two mortgages until your old home is sold. You may be able to reduce the impact of this by getting your lender to agree to switch your mortgage to an interest-only basis until it is sold, but this would be at their discretion.
Secondly, you will probably find yourself having to pay the 3% surcharge on the purchase of a second property and then reclaim it from the government when you sell your home, (under current rules this needs to be within 36 months of completion).
The advantages of this approach are, essentially, related to convenience
Assuming you are under no immediate pressure to move (e.g. for a job relocation), you can take your time finding the right property at the right price, move into it at a convenient time, and then focus your energies on maximizing the sales appeal of your old home. You will be spared the hassle of having to keep your home in "viewing" condition while you are actually living in it.
Sell your home first and then look for a new one
This has the potential to be a far more stressful situation, but advance planning can go a long way to making it less painful. Assuming you are under no pressure to move, you can make arrangements to put your home on the market during one of the peak sales seasons (spring and autumn).
You can then take a decision on whether or not to move into a rental property before your current home is actually sold. This would put you in the position of paying rent and a mortgage, although again, your current lender might agree to switch your mortgage to an "interest-only" basis.
While moving out early could increase your costs, and, of course, would mean moving twice instead of just once, it would allow you to clear your old home of your belongings and "stage" it for sale and it would also mean that you could then take your time finding your perfect home and have the benefit of the proceeds from the sale of your old home to put towards your new one. It would also mean that you could avoid paying the second-homes surcharge in the first place, thus sparing yourself the paperwork and wait involved with reclaiming it.
Indlu are estate agents in Manchester, offering a no sale, no fee estate agency service. For more information or to complete your free online property valuation, please contact Indlu today.