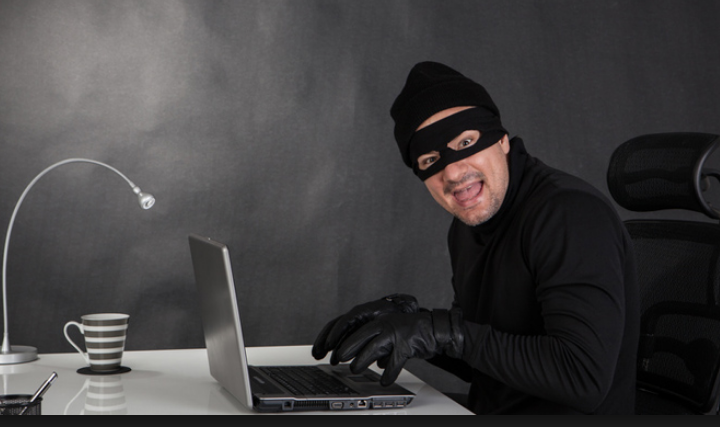 Rental fraud is a problem that affects all students. Rental fraud cases can spike at the end of semesters when students are subletting or planning their housing for the following year. Rental fraud scams fall into two categories: fraudulent renters looking for property to rent and fraudulent properties for rent. You can find more information to help you identify these scams and the precautions you can take to avoid becoming a victim
 What happens if you get scammed?
Unfortunately, not much will happen if you are duped. Students can file a report with the police or even with Action Fraud, but it is not guaranteed that their money will be returned. Another option is to seek advice from your university's legal clinic. This allows students to meet for free with a paralegal and a staff attorney. However, in most cases, they won't be able to help much after the fact. Before signing anything, take your potential lease or communication with a roommate to the University Legal Clinic and ask for advice.
FRAUDULENT RENTERS IN SEARCH OF PROPERTY TO RENT
People who claim to want to rent an apartment or room but do not intend to live there are considered fraudulent renters. They will send you a fraudulent overpayment (too much money) to cover the rent, and then request that you return the excess funds to them.
How to Avoid Scams of This Kind
Check the facts and double-check personal information.
If the person lives outside the country and wants to rent from you, do not give them your banking information. Request that they send you money via e-transfer to an email address reserved for such transactions. Do not use your email address as a link.
Never return any funds from an overpayment.
Standard methods of scamming and tips for Avoiding Rental Scams
 When searching for off-campus housing near your campus, try to use websites where you know the properties have been verified and the landlord is reputable. When a student begins to receive responses from prospective landlords, some red flags can help signal a potential scam and save you from loss.
First, property listings and landlord email responses should not contain robotic language, misspelt words, excessive punctuation, or poor grammar. If the phone numbers or company names are obscure, there is a good chance of something fishy.
 Another red flag is if you try to meet with the landlord and they refuse to meet in person. Sometimes they'll say they're out of town or make excuses for not being able to show you the property or meet in person. Take this as a warning sign and proceed with caution, conducting additional research on the property and landlord.
 The most frequent method of fraud is when a scammer swindles money out of a student by demanding payment in advance before the student has toured the property and signed a lease. Often, the fraudster will make it appear as if the property is in high demand and that you must put down a deposit or pay the application fee immediately; then, they will vanish and take your money. Keep an eye on how much you're being charged! Another red flag is when the amount is too low or too high.
Easy steps to follow to avoid such scams:-
Look up information about the city where you want to rent an apartment.
Determine the best neighbourhoods to live in based on your requirements. Analyze your host city for example you can look for Student flats in Nottingham, online in order to check the results and read certain reviews of other students if they pop up in some articles, especially if you are a student, you can learn about the best neighbourhoods for to live in by doing such a research and taking into account their advantages and disadvantages as well as the price range of rents, paying particular attention to what they include or do not include.
Use reliable websites – If you study in another city or on Erasmus, universities will usually provide some key websites for finding housing. Examine them while keeping the previous point in mind.
Search for verified accommodations – To prevent fraud in renting student housing, search engines must indicate whether or not the accommodations have been previously verified.
For instance, if you have

Student housing in Dallas

, then make sure to check the address in Google maps to ensure its existence and that it is located in the neighbourhood such as to look for extra precautions to avoid fraud when renting student housing.
The Agreement – You should always sign a contract that specifies the amount to be paid for the accommodation, the terms, the condition of the house, and even the furniture and utensils provided.
Do not pay for the entire stay in advance – When booking a place, it is customary to pay the first month as a deposit and then pay the following months as they pass upon arrival at the apartment.
Make use of secure payment methods – After you've decided on an apartment/room and read all of the rental terms, you'll proceed to secure your reservation by paying for it.
In the event of an unforeseen event, request a contact – Your arrival at the accommodation may be delayed for various reasons, or an appliance may break down during your stay, requiring you to contact someone to repair it.
Hence, to be careful of such frauds,  keep in mind that there are always two sides to every story. You can go there in person, spend some time in a hostel, and then go to the rooms advertised to find your accommodation. Alternatively, you can start looking for it online beforehand and do so properly and informally. Choose the website wisely, read reviews from previous users, and see if they are responsive in the assistance they provide and if they provide some protection against scammers. You will be able to remember only the positive aspects of your international experience in this way
Ref: THSI-2894 | ZD. 25416