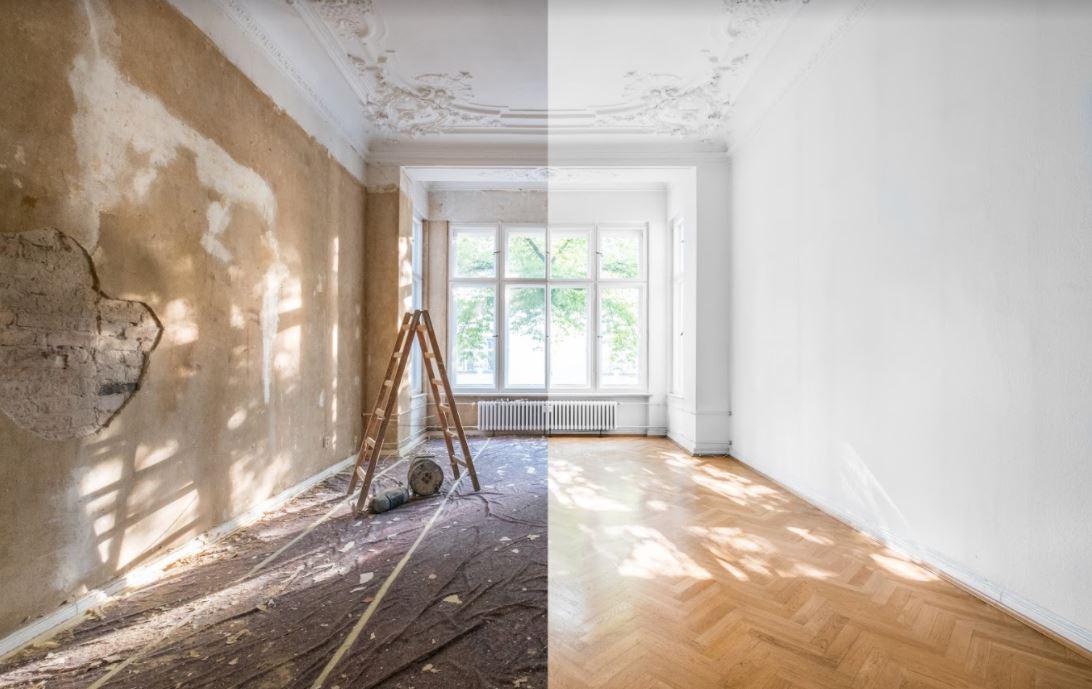 When it comes to home renovation, barely anything is set in stone for all the project stages. Whether it is your contractor having difficulties finishing the job within the previously agreed deadline or the sudden shortage of materials — something usually disrupts the renovation process.
One of the most prevalent issues many homeowners have to deal with is sticking to the home renovation budget. Fortunately, with a little bit of creative planning and research, you can spare yourself a lot of worries.
As the average cost of renovating a house is around £45,000, your first step should be to decide how much you can afford to spend on your project. Keep in mind that renovating older homes is usually more expensive than new ones.
It would help if you also considered how to finance your home renovation. Will you take out a loan or use part of your savings? Besides, ask yourself what you want to accomplish. To make this task a bit easier, you can create a list of everything you would like the project to include and go from there.
Here are some valuable tips to help you create a wise budget and stick to it.
Set a Realistic Budget
One of the people's most common mistakes when renovating is not setting a realistic budget. Yes, you can manage to remodel an entire home for £50,000. It's possible, but it will take some serious planning.
When thinking about your home renovation project, don't forget to include the cost of permits, inspections, and materials. Go over your list of wants and needs and prioritise them accordingly. 
Be prepared to spend more than you initially planned for. Overestimating how much a project will cost is always better than the other way around. Of course, there are numerous ways to save money during all the project stages. For example, you can shop around to find discounts, do some jobs yourself or buy second-hand, but your budget shouldn't rely too much on such occasions. Otherwise, you risk facing financial problems when you miss a deal or don't find something in a second-hand store.
Also, think about how long you would like the renovation to take. If you want everything done in a week, the costs will be significantly higher than if you are willing to take your time and do some of the work yourself.
Before you even start looking for materials or contacting contractors, you need to have a solid figure in mind. Remember that the final renovation cost is usually different from the estimated amount, but a ballpark figure will help you stay organised and avoid overspending.
Create a Project Plan
Once you know how much you can afford to spend on your renovation, it is time to create a project plan. This document will outline everything that needs to be done, from start to finish, and list all the associated costs.
You can use an online tool to make things easier, allocating a certain amount of funds for each item on your list. Also, make sure to keep track of your spending throughout the renovation process. You can use simple tools like Excel or Google Sheets — all of which enable you to take advantage of financial reports and alerts.
A well-thought-out project plan will help you stay on track and avoid unpleasant surprises down the road. If you are not sure how to create a project plan, plenty of online resources are available on this subject.
Shop Around for Materials and Contractors
Renovation projects can be expensive, but there are ways to save money, as we have already mentioned above. One of them is by shopping around for materials and contractors.
First, you will need to choose a contractor. You might have to compromise on the quality of materials and/or workmanship if you want to stay within your budget. Get quotes from several providers and compare prices before making a decision.
The good news is that you can save even thousands of dollars by doing some of the work yourself, which might be your only option if you're on a tight budget. Some things are easy enough for anyone to do, e.g., painting, drywall repairs, or installing new flooring.
Another thing you can do is find materials at low prices. You can track down great deals on building products online or use coupons from your local hardware store. Also, try to buy materials in bulk or during sales periods.
Create a Contingency Fund
No matter how well you plan your renovation project, something is bound to go wrong. This could be anything from needing additional materials to fixing unforeseen damage. That's why it is essential to create a contingency fund — a designated amount of money set aside for unexpected costs.
Many people ignore this step and spend more than they expected, resulting in financial struggles. The amount of money you put into this fund can change depending on the size of your project and the type of issues that may arise during the construction process. Still, you can avoid going over budget or delaying the project by having a contingency fund.
Conclusion
A home renovation project is a lot more than simply painting and replacing kitchen appliances. It involves different tasks and steps, so it is crucial to create a detailed plan before starting the work.
Sticking to a budget can be challenging, but it is doable with careful planning and organisation. By following the tips mentioned above, you can ensure that your home renovation goes as smoothly as possible — without breaking the bank.
Remember that the cost of renovating a house depends on many factors, including the size of the project, your location, and the contractors you choose. To make things easier, consider hiring an experienced renovator who can help you create a custom plan based on your needs and budget.
Ref : THSI-2641 / ZD.23423