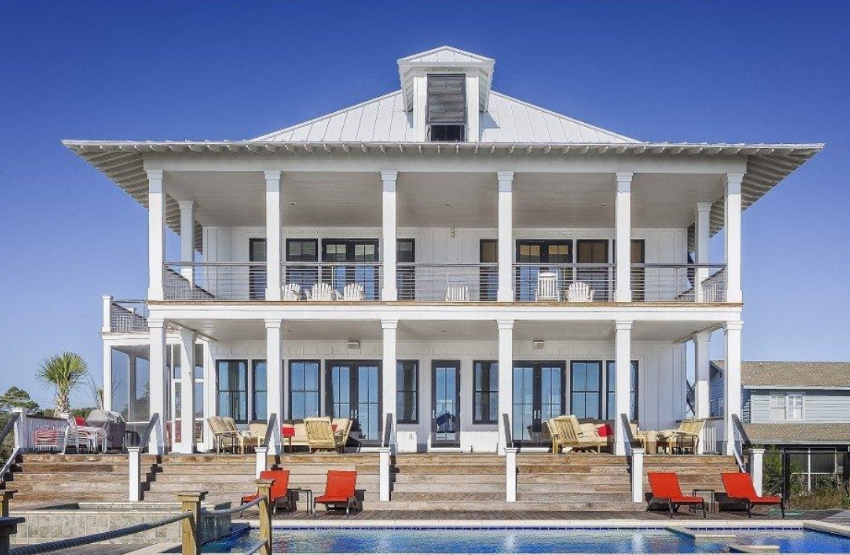 Luxury homes are invaluable because of their size, architectural design, and location, as well as the materials used for their construction and finishing touches. These homes often boast of open floor plans and state-of-the-art kitchens and baths. Some are even integrated with technology, paving the way for a smart home. 
Read on to get to know how to build your own award-winning luxury home.
Make a List of Your Home Requirements and Preferences
The first thing that you need to do in building the luxury home that you have always wanted is to be specific with your home details, making a list of all your requirements and preferences. For instance, put into paper the number of bedrooms or bathrooms that your home needs to have. Also, consider whether you need any extra spaces such as a home theater or a game room. If you need to cater to family members with special needs, then you also need to put this on your list.
Make sure to include your preferences too, like the furnishings or fixtures that you want to incorporate into your home. The layout or blueprint of your home will greatly depend on what you have specified on your list, which is why you need to take some time to write every detail down for your reference. If necessary, you can even make a mood board to refine your concept and design. With all your home details properly listed down or presented through images, you and your contractor will have an easier time working together to transform your vision of luxury home into a reality.
This is also the best time for you to think about the amount you are willing and able to spend for your luxury home. Keep in mind that the more details you add up on your list, the more pricey your home may get. Eventually, you may need to find a balance between your finances and the features of your luxury home.
Look for the Perfect Location
The perfect location is the key to building an award-winning luxury home. If you are using your luxury home as your primary dwelling place, then you have to consider your lifestyle and its proximity to the areas that you frequently go through. In this case, you might consider a prime location in the center of the city or a metropolitan block to be closer to where you work or where your kids go to school. This can have a significant impact on raising the value of your property in the long run. 
On the other hand, if your luxury home is more of a secondary home where you intend to rest and rejuvenate as needed, then a rural block is your best bet. This will offer you a more laid back and relaxed vibe, perfect for spending vacations or long weekends with your family and friends. For sure, you will look forward to waking up in your luxury home with a magnificent landscape view of nature greeting you good morning.
Work with an Expert Team
When you have finally decided on the details of the luxury home you have envisioned and are set on a specific location, the next thing for you to do is to get the experts on board. The seasoned builders behind Clemens Companies believe that you need to choose a home builder with ample experience in building the kind of luxury home that matches the style you have in mind, whether you intend to build in an urban or rural setting. You will find that the best home builders hold the awards that vouch for their craftsmanship and skills in building luxury homes. You are therefore offered a certain guarantee that you will achieve your goals in terms of building your luxury home.
To wrap things up, building your own luxury home can prove to be a challenging feat. Aside from ensuring that all the home requirements and preferences you have listed are met, you also need to spot the perfect location. You also need to work with an expert team to ensure that everything will go smoothly. Rest assured that all your efforts and sacrifices will all be worth it in the end.