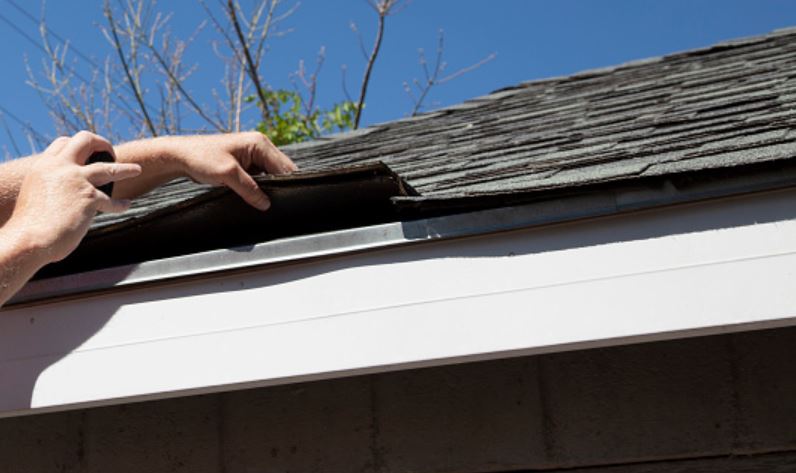 Buying a house is the biggest investment that you will make in your life so it is crucial that you get it right the first time and that there are no unforeseen problems. You will most likely have spent many years working night and day in order to save up for a deposit so you cannot afford all your hard-earned money to go to waste, by buying a house that is not in perfect condition. To this end, it is important to view several properties before you make your final decision, and then you need to have the structural integrity of the house checked over by a surveyor. Most importantly, though, you will need to check that the roof is watertight, as the last thing you want when you move into your new home is for the roof to spring a leak. 
In this article, we are going to take a look at how to check the roof before buying a house, so read on to find out more.
Do A Visual Check
The first thing you need to do with any property that you are considering buying is to give it a visual check to see if anything stands out. There may well be some missing tiles but at this stage, these are not your worry, you are looking for glaring holes or structural deficiencies around the chimneys or gables. Even an untrained eye can spot this sort of damage so you should be able to pick up on any issues and talk them over with the estate agent before you make the purchase any further. If they are vague and do not give convincing arguments as to why the damage hasn't been repaired then the alarm bells should start ringing and it is best to avoid the property as it could get very costly indeed in the years to come. There are certain things that you can sacrifice when buying a property, but the roof is not one of those things; it must be in tip-top condition. 
Hire A Surveyor
Once you have decided that the roof passes a visual inspection and that you want to continue the purchase of the property then you will need to have the whole building surveyed to check for structural damage and issues with subsidence. This survey will be thorough and will highlight any major problems. In fact, it is a requirement of all mortgage lenders that a survey is done, so it is necessary not only for your own peace of mind but also to secure financing. Obviously, the survey will encompass the roof so as long as it passes you can rest assured that there are no major issues and that the roof ought to last through any major storms that come your way. The survey will also assess the space and whether it is possible to build a loft conversion or an extension, so if you are buying a property with a view to enlarging it, or renovating it for further sale, then this will give you all the information that you need.
Hire A Roofing Firm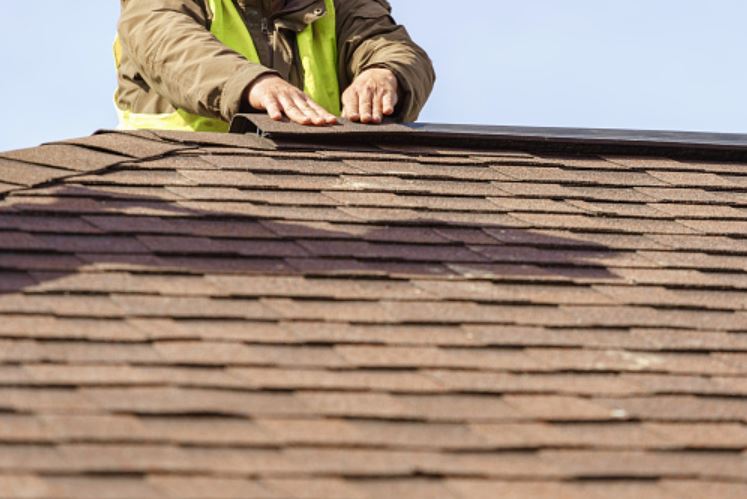 You are at the stage where the house and roof have passed a survey and you are going to go ahead with the purchase, so now is the time to think about hiring a specialist roofing firm to give the roof a final once over and to repair any minor damage. Expert roofers from trusted-roofing.com recommend that you have old and broken tiles replaced, that the flashing is given a once over to make sure all joints are seamless, and that you have downpipes and guttering checked to make sure that they are not blocked and could cause a flooding issue on the years to come. These minor repairs needn't cost the earth and the peace of mind that they will bring, not to mention the future expenditure that you will save, makes them a highly worthwhile thing to do when purchasing your dream home. 
As we have discovered there are several important checks you have to make to the roof of a house that you are thinking of buying. The first stage is to do a visual check, and if anything stands out then it is wise to walk away. Next, you will need to hire a surveyor to check for any structural issues as this will tell you if there are major issues that could cost you a fortune to put right going forward, and finally, if everything has gone well up to that stage, you can hire some expert roofers to put right any minor issues such as missing tiles and blocked guttering. Follow this guide and you will have a safe and secure roof for many years to come. 
Ref number: THSI-1992