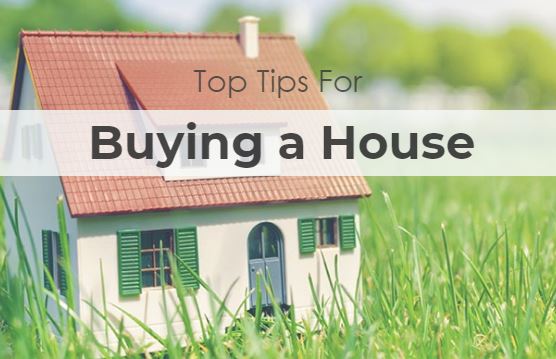 A Guide to a Successful Home Purchase
There are several essential factors that a prospective homeowner should consider before committing to a purchase. The most prominent are location, size, and condition. We will expand on them below, so take a pen and a piece of paper and prepare to establish clear criteria for your future house based on your needs and preferences, taking these factors into account.
When you formulate your requirements, you will need to list them in order of priority. This might be helpful later, as you will likely have several options to choose from.
City and District of Residence 
Location is crucial when it comes to real estate. Ask yourself, do you want to live in a rural area or a city? What cities and/or areas are you considering? This, of course, will largely depend on whether you wish to procure a house to live in yourself or as an investment — to rent to others. 
The terms of your employment might also be a determining factor. Increasingly more people work remotely, but if your work is location-specific or involves frequent trips somewhere, take it into account. 
It's worth noting that there are many benefits to buying real estate in tourist-friendly places. First of all, such property will not lose its relevance or value in the future. Second, finding tenants will be a breeze if you decide to lease it. An excellent example of a rapidly expanding city popular with tourists is Vienna. It is located in the heart of Europe and combines historical significance with modern trends.
Whether you are looking for a house to buy in Vienna or any other city, pay particular attention to the area — the part of the city where the property in question is located. 
Infrastructure
When assessing real estate, it is important to consider the state of infrastructure of the district. This includes the ease of access to public transport, grocery stores, medical establishments, educational institutions, and the quality of utility infrastructure. 
Those who rely on private transportation might be tempted to sacrifice the first two to lower property prices. However, it is worth noting that such houses might feel isolating. Having access to medical help, of course, is a basic necessity. The presence of educational institutions, like schools, is relevant depending on whether your family includes children. 
Utility infrastructure, like pipes and conduits, is more likely to be outdated in old, historic districts — a practical aspect often overlooked by those who desire to reside in such areas. 
Well-Being of the District
The well-being of the district is crucial as it will determine whether you feel comfortable, safe, and content with your choice of housing. There are several things to which you should pay attention. 
The first is public security infrastructure. Walk around the neighbourhood late in the evening. All the streets, paths, bus/train stops, parks, and other public spaces must be sufficiently illuminated at all times. There should be security cameras covering the whole area. Also, it is essential that well-mannered professionals and willing to help patrol the neighbourhood.  
It is highly recommended to spend some time in the area, getting to know the locals, including meeting your prospective neighbours. These people are a trove of valuable information. Ask them what they like in their neighbourhood and what needs improvement. You can share some things you don't enjoy in your current living area to seem more relatable, but don't be overly critical. 
Determining the Size
Determining an optimal size for the living space is essential. Ideally, every family member should have their room, plus a shared living room and some space for storage, either in the house (for instance, in a basement or an attic) or in a separate construction, like a garage or a shed. If you need other rooms dedicated to particular tasks, such as a study, a training room, or a library, take it into account too. 
Home Condition Checklist
It is vitally important to check the condition of the house and the land plot where it is located before buying. 
Land
When it comes to the land, make sure that it is not in the flood or bushfire risk zone. Check the quality of the soil. If you are planning to do considerable renovations, make sure that you will receive the required permits. 
Building
When it comes to the building itself, confirm that it is contractually sound and there are no cracks in the walls, no water damage. Depending on the area, it might be a good idea to hire a specialist to determine whether any hazardous materials, like asbestos, were used during construction. They can also measure the level of radiation in and around the place. 
If you buy a furnished place, make sure that all the appliances work. The same goes for outlets. Test the toilets, bathrooms, and sinks. 
Conclusion
Ultimately, buying a house depends on your needs, lifestyle, and preferences. In general, however, you should pay attention to the area where a property is located, its size, and its condition. Now that we have described these criteria, hopefully, you have a better understanding of your requirements. Happy house-hunting!
Ref : THSI-2661 / ZD.23862