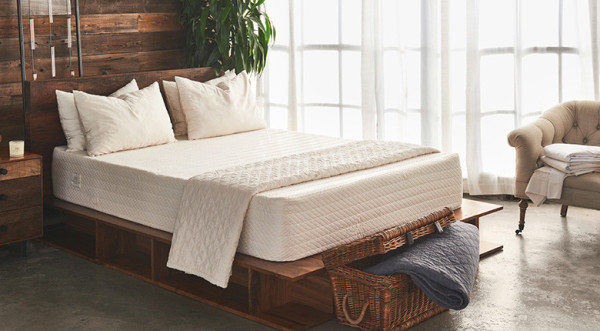 When buying linens, you can easily get lost in different types of items, sizes, and prints. It can be a real challenge to scrutinize all positions available on the market and gather the set you'll be happy to crawl in. Here are some tips you need to know before settling into your sleeping environment.
Keep in Mind Season and Your Sleeping Preferences
Considering the season and climate you live in will help you determine an optimal number of layers, thread count of fabric, the material of the blanket, and the filling of the duvet and comforter. For example, you probably don't need lots of items to keep you warm at night for the hot season. As for the winter, it's worth purchasing soft flannel bedding.
The main mistakes people make when buying bedding are:
Picking the material that irritates the skin.

Choosing bedding that traps too much heat.

Using too breathable linens that can't keep them warm.
These factors can turn your sleeping space into a torture chamber and lead to low sleeping quality. Let's take a look at the five main types of bedding.
What Sheet Is Legit?
Having the proper sheets is half of successful relaxation. Your comfort mostly depends on the type of fabric they are made from. Cotton is the most common material, well-known for its breathability and low-maintenance features. Suitable analogues of cotton can be different types of viscose fibres: bamboo, tencel, and lyocell. These fabrics are durable, hypoallergenic, and wrinkle-resistant.
For delicate skin, choose silk and satin sheets. Linen from these materials has a cooling effect, looks luxurious, and can bring some romance to your bedroom. Linen fabric is naturally cooling, but it's pretty far from soft.
Microfiber sheets will be a good choice for hot sleepers and children. This fabric doesn't stain, wicks away sweat, and never contains allergens.
Do you Need a Mattress Cover?
A mattress topper helps protect your mattress from excess body soil and sweat. This layer, also called an underpad, is used between the mattress and bottom sheet, and it not only gives extra comfort but also prevents the mattress from dust and different bed bug accumulation.
Brands produce waterproof, temperature-regulating, and hypoallergenic mattress covers so you can find a topper precisely for your needs.
Pillow of Your Dream
The type of your dream pillow depends on your sleeping position. Back or side sleepers will enjoy a high pillow, while stomach sleepers have the best night on a low one. Follow this rule, and you'll grant proper rest to your neck and head.
If you have difficulties identifying your sleeping style, purchase an ergonomic pillow that suits all sleeping positions.
You should also consider the material the pillow is made from:
Down and feather pillows provide good air circulation.

Polyester, hollow fibre, and microfiber pillows are breathable, easy to clean, hypoallergenic, and moisture-resistant.

Memory foam pillows allow your muscles to relax and help you move less during sleep.
Blanket, Comforter, or Duvet?
Duvet is a layer with the highest tog rating, so that it will be a perfect bedding item for areas with cold nights and frosty winters. Usually, it's filled with down feathers or microfiber. The comforter is a bit thinner; you can use it as an extra layer for better warmth or as a decorative element on the top of your bed.
If you tend to get hot at night, it is better to buy a blanket – covering made from a woollen fabric. It gives better air circulation and helps to regulate body temperature. You can use it as the only covering element or top the blanket with a more attractive layer.
What Covering Will Be Ideal?
Some people don't like to turn their bed into a puff pastry and don't use a particular top covering. They usually purchase a set of duvet covers in different colours and styles. Others prefer to decorate their beds with patchwork quilts or contrast coverlets, making the sleeping room more stylish and attractive.
If you'd like to see your sleeping space neater, find an elegant bedspread: it will fully cover your bed and pull all the bedroom elements together. Keep in mind that the bed cover should match the style of the interior design of your bedroom and consider the season: don't use too heavy and furry coverings in summer.
Regardless of what set of bedding you choose, don't forget to consider maintenance factors and your style of life. Check the washing and ironing instructions, match them with your opportunities to give it proper care, and invest in proper bedding.
Ref :

THSI-2748 /

ZD. 24507