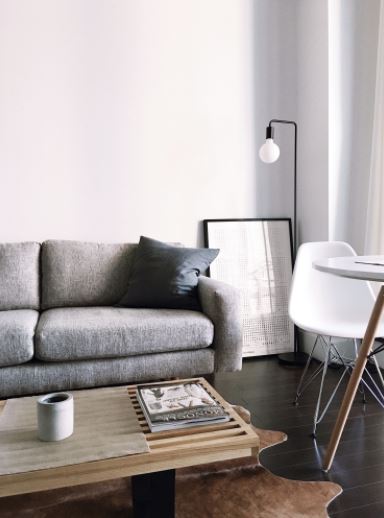 Creating the perfect interior design is a tough job, and unfortunately, many people end up with results they are less than satisfied with. But in reality, in many of such cases, their disappointment might have been avoided quite easily. The point is that without knowing the right steps to take, you can easily create a living space that's practical or one that is beautiful and trendy, but combining the two is more complicated and requires careful planning and a dose of creativity.
Don't choose materials solely by their appearance
There are many things to consider when choosing materials for your decorating project – unfortunately, most people tend to focus solely on price and appearance. And that's not really the best way to go about finishing your house. You need to consider their durability and functionality as well.
When it comes to durability, investing in long-lasting solutions is simply more cost-effective. And as far as functionality is concerned – you should always consider how difficult each of the materials will be to maintain in good condition. For example, choosing white upholstery when you have pets or small kids may be a risky move – though it's still an option if you choose easy-to-clean and stain-resistant fabrics. Similarly, when choosing flooring materials, you want materials well-suited to their purpose, for example, a wooden floor may not be the best choice for a bathroom since too much exposure to water can easily damage it.
Storage space is the key to a clean and tidy house
One of the easiest things you can do to make your home look more attractive is quite simple – de-clutter your rooms and keep your space organised. Over the years of living in one place you gather a lot of belongings, that's not really a surprise, but if you just end up putting such items wherever you can find a bit of empty space soon enough your home will lose all its charm and start looking like one big storage space. To avoid such a situation, try including as many storage options into your interior design as possible, for example, choose a sofa bed with bedding storage or armchairs with storage compartments. By adding items that can double as a storage space into your project, you can use your space more effectively.
Think about how you're going to use each room
When planning your interior design, you often start by looking for inspirations online or in magazines, and when you find something you like, you try to use such ideas in your own home. But you cannot just replicate the same solutions in a completely different space and hope for the same results. Everything from the colour scheme to the furniture layout has to be chosen based on your needs and the way in which you're going to use your space. For example, if you want to be able to enjoy watching TV in your living room, you need to make sure it's visible from your seating area – and not every layout will be able to give you that. Then there's also the issue of traffic flow – you cannot just place furniture at random, you don't want any unnecessary obstacles on your way through the room.
Always put your comfort first
Keeping your home stylish and functional is incredibly important, but even the best project won't bring you any satisfaction if you can't enjoy spending your time there. And it'll be difficult to relax in rooms that are uncomfortable. Well-chosen furniture, good lighting, and solutions suited to your needs are the key elements to bring the comfort of your home to another level. Put your own hobbies and personality into your home decor – by surrounding yourself with things you love and enjoy, you'll be able to create an interior design that's truly your own.
Another thing to consider is the atmosphere you want to create – your bedroom has a completely different purpose than your living room, and it should be visible in the design of both rooms. If you want to create a relaxing space, go with subtle shades, and avoid unnecessary distractions. On the other hand, if you want a living room that your guests will enjoy, you can use bolder colours that will bring more life into its design.