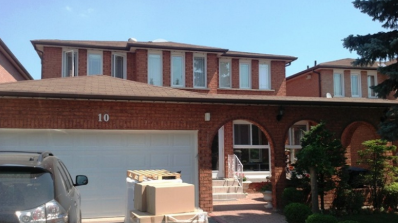 Window play a great role in our homes. Therefore, window replacement Toronto is a necessary undertake to keep your house well ventilated and make it more comfortable to live. Along with all these benefits, they also enhance beauty of your entire home structure. Today, stunning antique and classic window styles are all the rage.
Most homeowners think that investing in new windows is an expensive undertaking and will suck deep into their pockets. This is common for anyone especially if you don't have a good budget. To avoid this, ensure you have a good plan of your budget. We have compiled some important tips that will come in handy while planning for a perfect budget for your window replacement Toronto.
Repairing Windows Verses Replacing Windows
Everyone wants to renovate his dream home according to the latest trends. Both the style and durability features have significant importance. Some house owners want to repair their traditional windows, and some other want to replace them with the new ones. For the process of repairing, you have to contact a repairing technician and purchase all the accessories those will be needed for the process of repairing. The process of repairing is no doubt more complicated and hectic, but it is less expensive as compared to the whole process of replacement. But when you want to replace the windows, you should replace all the windows at the same time. If you are replacing only few windows, the cost will be very high. There are certain cases where the window frames and side jambs are completely damaged, in those cases repairing can't be done and those windows will be replaced completely.
Feasible Window Replacement Services in Canada
The process of window replacement is more complicated, when the windows are fixed. If you have easily removable panel and frames, then it will make the replacement process quite simpler. There are large numbers of companies those are presently providing windows replacement Toronto services. Almost all of these companies are providing online services along with offline ones. Various kinds of the latest window patterns are now available. For example, Casement Windows have become the most popular one. These windows can open up to 90 degrees, and these will open outwards. As we know, the fixed windows are fixed completely, and it contains large glass. Such windows never open. Another popular kind of window is casement fixed window.
You are required to select a specific kind of material for your windows, and you should also plan cost estimation. Vinyl windows are very rigid and durable in nature and these windows are capable enough to resist heat. Apart from this, aluminum windows replacement Toronto services are less expensive and sustainable. These windows are simple to handle and very little maintenance effort is needed. On the contrary, the wooden windows Toronto is the traditional ones and these can be efficiently customized. Again, wooden windows are cost efficient.