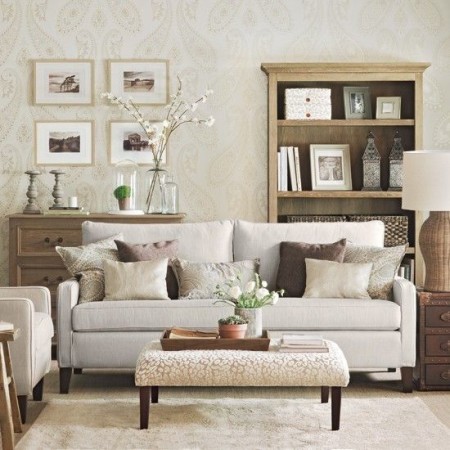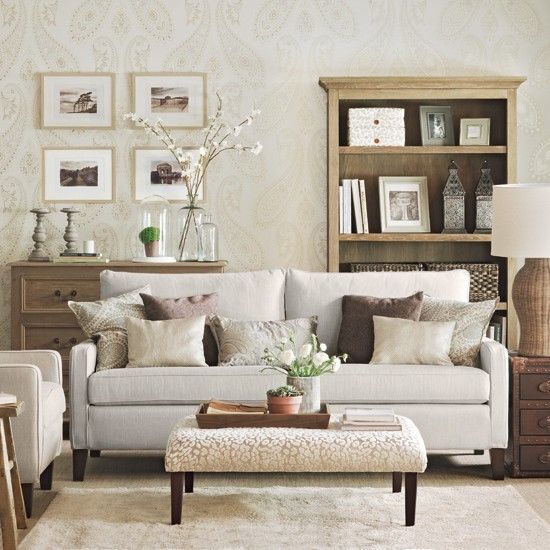 Introducing neutral colours to your home is the perfect way of creating a calm, welcoming atmosphere whilst having modern and on-trend décor. Neutral colours are ideal for giving you a clear base, that you can then enhance with discreet touches of colour through additional furniture or decorative pieces. You want your living areas to feel calm and relaxing, and introducing a neutral colour scheme will do just that. Here are a selection of key pointers to help you add a neutral touch to your décor, whilst keeping the room lively and welcoming.
The Neutral Colours
The first step to take when designing a room with a neutral finish, is to figure out the neutral colours you want to go for. It's important to create a specific neutral colour scheme to help you stick to the right colours throughout the décor stages. Many people think that neutral colours are boring and plain, but there are so many ways to enhance neutral colour schemes and make them stand out and look amazing. Decide exactly what you want to work with, and then you can set out on choosing all of the patterns, materials and furniture pieces to introduce to the room.
Patterns and Materials
When decorating with neutral colours, one of the easiest ways to bring the décor to life and really make it stand out is to introduce some pattern, texture and materials. The moment you pair a neutral colour up with a stunning pattern you instantly have something that stands out and looks great. There are also so many different ways in which you can introduce patterns and textures to your décor, through statement features such as artwork, to subtle touches such as your cushions, curtains and even a stylish rug. Materials are also really great when playing with neutral colours, as many materials are designed to give a warm and welcoming feel to the room, which is perfect for all living areas. Suedes, linens and sheepskins are some of the most popular materials used within neutral interiors, as they have character of their own, whilst sticking to an understated, neutral style.
Bold yet Subtle Touches
It's always important to have a touch of bold in your décor, especially when working with neutral colours. By adding a pop of colour, you are instantly adding an element of drama and style to the room, without taking anything away from the calm, neutral tone you have created. There are a few different ways in which you can introduce a bold touch to your décor, from some stylish oak lamp tables, bold mirrors with a patterned frame and even a dark toned dresser to create a stunning focal point. It's important to keep the features simple and neat, as you don't want them to take over from the neutral scheme you've been aiming for.
Relaxing and Friendly
For many people, the living room is one room in the home that is used the most, especially when you have friends and family visiting. With this in mind, it's really important to create a warm and welcoming feel, making the room relaxing and friendly. This can be really easily achieved when working with neutral colours, as you'll find that they really help to create that inviting feel. Introducing soft pieces such as sheepskin rugs, chunky knit throws and soft cushions will add that relaxing touch to the décor, which can then be enhanced by introducing some beautifully scented candles and soft lighting.