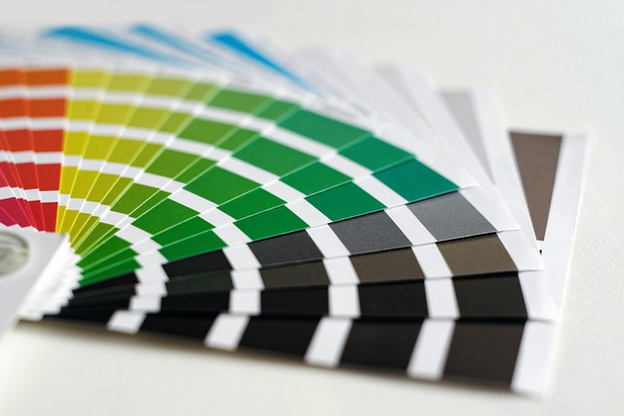 While walking past a construction site, you may have noticed large conspicuous boards warning commuters of infringing on the construction site. These boards may bear the contractor's logo and a few essential details of the construction company. These boards are called hoardings. They are either made of wood or metal. Hoardings can stand up to 2 metres tall and are used to barricade the entire construction site.
Aside from preventing unauthorised persons from accessing construction sites, hoardings add great advertisement potential for building contractors who can seize the opportunity.
This post aims to equip you with ideas that can help you create effective construction site hoarding graphics.
Importance of Construction Site Hoarding Graphics
Hoardings are often seen on construction sites for two main reasons:
It is required by law that construction firms use hoardings to warn residents of construction sites to avoid endangering commuters and residents. Hoardings also help to keep unauthorised persons from gaining access to the site.
Hoardings provide ample opportunities for construction firms to advertise to the residents of the local community, who will eventually become custodians of the ongoing project. It is expected to see the name of the construction firm and the office address on some hoardings.
Great hoarding graphics are required to serve both safety and advertising functions that hoardings are expected to deliver.
Key Points to Keep In Mind When Making Hoarding Graphics
The competition for attention is fierce in cities where different construction firms operate. Almost every firm is trying to outdo the other in creating catchy graphics that draw the attention of passersby to their brand name. Despite the competition, you can stand out and get the attention you need with a good strategy. Use the points below to develop a great hoarding graphics plan.
Priority
Aside from creating a barricade, what pressing advertising needs do you want to fulfil? Some firms want brand awareness. Others may like to promote a specific product. Are you looking to achieve brand awareness and promote a particular product? Each situation requires a unique approach.
For example, enlarging your company name and logo on the "canvas" is only one way to achieve brand awareness. Consider using lights to keep your message bright even at night.
Uniqueness
Standing out of the crowd requires creativity. Please go out and observe what other firms are doing to make their graphics unique. You may get some ideas to help you develop better visuals. You may be surprised that the idea you initially thought about may already exist.
The creative options that street art and 3D images bring into the equation are unlimited. You want to spend enough time and effort to make your graphics unique before printing and competing with others.
Charm
Great graphics have a unique charm that keeps them registered in people's minds. Add charm to your stunning graphics with bright lights and effects. Rather than clutter the hoardings with text and images, use text sparingly. Allow more space for your images to get the focus. When you use text, let it summarise the message you want to convey. Wherever possible, let your image literally "scream" the message you want to pass.
Professionalism
Condense your ideas into a brilliant whole by putting everything together professionally. If you are not a professional graphics designer, you can share your ideas with a professional who can help you piece together the fragmented ideas into a beautiful whole. You can use the services of our professional hoarding printing company to help develop or refine your graphics ideas with the perfect touch.
The Process of Creating Effective Construction Site Hoarding Graphics
After getting your graphic ideas designed, the process of creating your construction site hoarding graphics is only halfway through. Follow the subsequent processes.
Confirm Print Quality
Decide which printing preferences to use. Wooden and metal panels require slightly different printing configurations. You want to be sure your printing configuration matches the board surface. This will ensure proper fitting and lasting impressions that will not fade away quickly. Check the site to determine if landscape and portrait format is better suited for the hoarding panels.
Use Quality Panels
Quality boards match quality prints to produce the best results. You want to avoid your beautiful prints hanging on easily degraded panels. Using quality panels gives your advert the attention it deserves for extended periods.
Strategic Positioning
You want to place your hoarding graphics where they will attract more attention. Tour the site premises to determine strategic places where commuters will notice your message. Position the detailed part of your graphics in these locations. If you need more lighting, add some artificial lights to increase visibility.
Conclusion
Taking full advantage of the benefits of hoarding graphics is possible with good planning and implementation. Feel free to get help on your hoarding graphics, as you may be missing out on some cheap advertising and business prospects.
Ref: 3535.30963_1/10
Image credit Pixabay