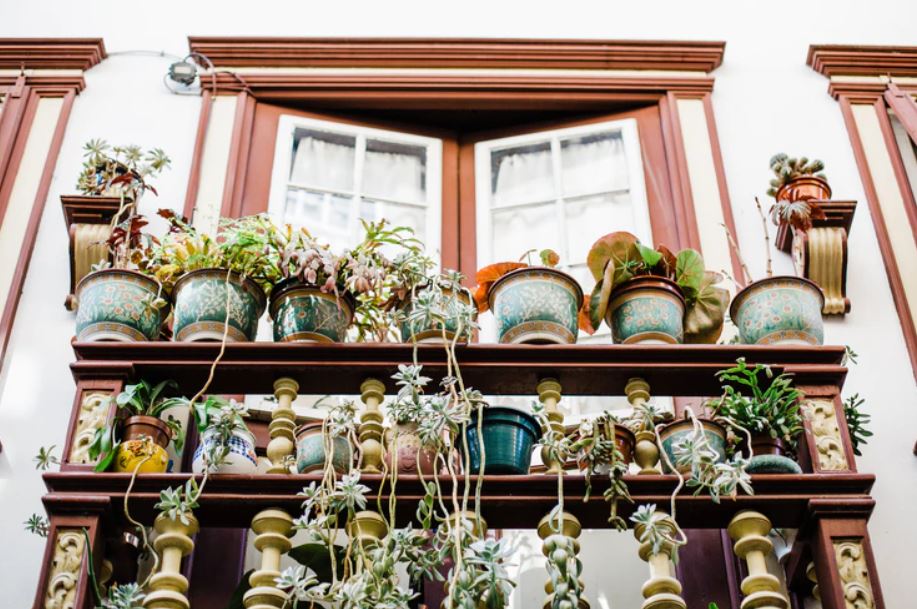 Your garden can be considered as your tiny paradise and outdoor lounge. As such, you need to make its aesthetic appeal outstanding and eye-catching for your neighbours and guests. Your garden plants all don't have to stay on your garden soil. If you're thinking of making your garden as a mini reception area, a patio or a deck can greatly enhance your outdoor living space. Your plants don't have to stay outside of your deck or patio. Thanks to pots and planters, you can bring a touch of flowers and greenery to these outdoor spaces. 
Here, we'll share some useful tips on how to decorate your garden with planters and flowers.
Convert Old Wooden Furniture to Planters
Before you think of discarding your old wooden chairs, benches, tables, or ladders, think of finding them a new place in your garden. Wooden decorative planters are versatile pieces of outdoor living space decoration because they go well with modern or rustic garden designs. They complement both metallic and wooden structures and outdoor furniture, and furniture experts at https://www.featuredeco.co.uk also add that they go well with rattan furniture. Wooden planters offer a remarkable contrast when decorating modern or contemporary design patios or decks. A sense of continuity and blending also looks great when combining wooden planters with rustic or traditional wooden garden structures.
Use Vertical Planters
If space is a constraint for your garden, the way to decorate is going up. There are many creative ways for you to make use of vertical structures around your garden as locations for installing planters. If you have a garden arch, a trellis, an arbour, or a pergola, you can strategically place your planters on these structures. These structures may have vines or arboreal plants growing on them, so carefully choose the location of your planters in a way that neither of the plants is in a disadvantageous position when it comes to receiving water, air, and sunlight. Also, hanging planters stabilize the vertical structures by adding weight to the foundations. 
Use Jumbo Planters as Outdoor Frames
Give your home and garden a more welcoming vibe by using extra-large planters planted with palm trees. Placing two of these jumbo planters in parallel and on each side of your home entrance or gate gives off the green and refreshing aura of accommodation. Visitors and guests will be eager to see more of what you have for them inside your garden or home.
Adorn Your Walkway with Parallel Planters
Make the garden experience extraordinary for you and your guests by enjoying the view of flowers blooming on each side of the walkway. While planting flowers directly on the soil on both sides of the walkway can do the trick, adding planters gives off a more aesthetic impact, especially if the planters come in vibrant colours and unique designs. These walkways also enhance the focal point towards a certain part of your garden you want to highlight, such as your patio, gazebo, pavilion, or deck. They help lead and beckon garden-goers and guests to your designated outdoor living space.
Play with Colors and Designs
The good thing about selecting planters for your garden is that the colour green of plants goes well with almost any colour or shade. Thus, you have the relative freedom to choose various colours for your planters. You can select a particular colour scheme or you can be unconventional and select different, and even mismatching colours. To make your plants more attractive, match the flower colours with your planter's or intentionally contrast the colours. Your plants and flowers should be the primary focal point of your garden, and your planters should help draw attention towards them.
Pimp Your Tabletop
Tabletop planters are great for highlighting your outdoor table or patio. Plants bring out a homely and welcoming vibe from your outdoor living space. Small to medium-sized planters with matching or contrasting colours to the centre or side table can provide the area where they are placed with more depth and focal emphasis. They serve as extensions and connections to your garden by providing a hint of green to your rustic or modern outdoor living space.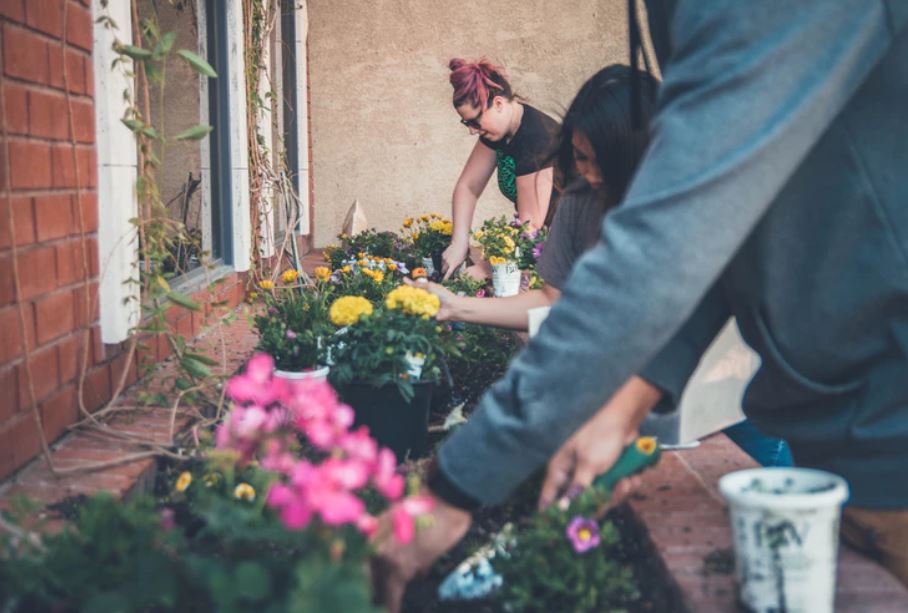 There are many creative ideas you can do with your planters and flowers. All you need is a keen eye for details and a strong familiarity with your lifestyle and preference. Whatever your garden setting or garden space is, there is a garden planter idea or two that works well for you. So use your imagination and squeeze your creative juices to breathe new life into your garden.
Ref number: THSI-1974