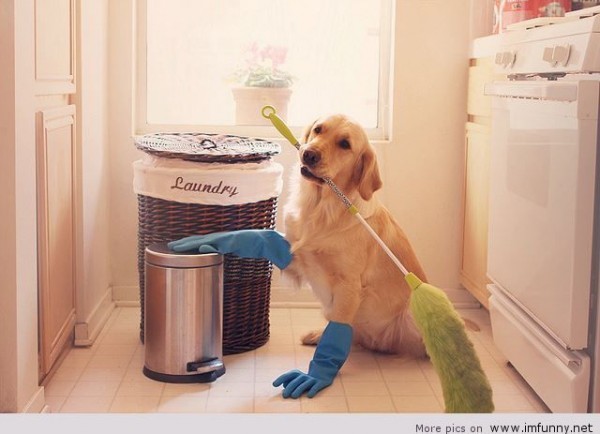 When a home is staged correctly, it's easier to sell it. Deep cleaning is one quick and effective way to improve the appeal of a property, enticing potential buyers to make an offer on a home. Cleaning a home thoroughly before putting it on the market offers many benefits, such as enhanced curb appeal, better air quality, and improved hygiene. Here's how to carry out a deep cleaning routine in your home.
Declutter and Tidy Up
Before cleaning your home, it is vital to declutter home and keep things neat before cleaning it. Getting rid of possessions that you do not need can help create order in your living space. If you cannot dispose of everything causing unwanted clutter and because you still need them, ensure that they are appropriately stored for easy access. Make use of cupboards and shelves to keep things out of sight and ensure they are not gathering dust.
Studies show that decluttering has a lot of benefits. It reduces stress levels, enhances focus and concentration, and improves air quality. If your home is messy, you will have to clean more. A lack of organization can also cause stress, which can lead to depression at high levels. On the other hand, if your place is neat and well-arranged, you can focus and concentrate on the important things. Research also indicates that an uncluttered environment helps people eat better. Based on the study conducted by the American Association for Nurse Anaesthetists, people are 77% more likely to be overweight or obese if their homes are disorganised. Weight gain is a product of high-stress levels due to clutter.
Tackle High Places First
Start deep cleaning hard-to-reach places for effective results. Ceilings and ceiling trims must be wiped with a moistened fibre cloth to remove dust that may have settled. Ceiling light fixtures and fans are also included in the cleaning process. Use a solid ladder and microfiber mop with a telescopic handle to reach high ceilings and wipe down light bulbs. If you have high and large windows, do them as well before you move to the floors. Before washing windows with a glass cleaner, it is advised to vacuum the sills to remove dirt and dust that have gathered.  Spray with a glass cleaner and scrape with a squeegee. Use an absorbent cloth to remove streaks.
Blinds and shades, including curtain rods and rings, must also be cleaned thoroughly by vacuuming and wiping with a wet cloth. Put drapes in the washer and hang immediately to avoid creases if they are sheer curtains. Once the ceilings, windows, and walls are done, tackle the floors.  Remove furniture if you cannot reach underneath with a mop or crevice tools for a deep clean. If you have attached sliders to your furniture, it will be easy to move them without fear of scratching wooden floors. Consider renting a professional carpet cleaner for carpeted interiors if you don't want to invest in one. Remember that carpets are great hosts for stains and unfamiliar scents; you don't want to drive potential buyers away with unsightly messes and weird smells. It's best to neutralise odours left by pets and humans by thoroughly cleaning carpets.  You might even consider removing or replacing them for a brand new feel and look.
Much More than Regular Cleaning
Deep cleaning is not the same as standard cleaning. It is much more than getting rid of the dirt, grime, and dust that settle on surfaces at home. You're not only decluttering but also disinfecting and sanitising surfaces. If you do not have the time to do a thorough cleaning, you can outsource the task to professional cleaning companies that can do the job for you at a certain price. Cleaning specialists will have the know-how and equipment to deep clean a home before you put it in the market.
However, if you intend to do the work yourself, you can break up the job into several days or weeks. For example, you might want to start in the dirtiest rooms of the house, such as the bathroom and kitchen. When cleaning the toilets and shower rooms, including shower doors, curtains, vanities, bins, and medicine cabinets. Scrub grout and disinfect toilet bases and doorknobs. Pay attention to cleaning grout lines, countertops, and backsplashes in the kitchen. Bathroom and kitchen ceilings and walls must also be scrubbed because of the grime and grease on their surfaces. The smell of grease is unpleasant and will turn off clients. General space cleaning in bedrooms will include decluttering, dusting under furniture, hoovering and wiping upholstery, airing mattresses, and washing door frames.
Make Your Appliances Sparkle
Appliances such as ovens, refrigerators, stoves, dishwashers, and microwaves must be cleaned and sanitised. For example, defrost your fridge so that you can clean it properly. Wash shelves and other accessories with warm soapy water. Wipe with a clean cloth. To disinfect the interior, use bleach or white vinegar mixed with water. If it is possible to move the fridge, do so and clean underneath and behind the appliance where dust and cobwebs are likely to gather. Cleaning the coils behind the fridge also improves its performance saving you money on electricity bills. Descale appliances such as coffeemakers and electric kettles to prolong their life and improve output. Sparkling appliances look good when staging your home for a sale. Don't forget to clean the stove's hood and change the filters for a fresh look and smell.
Deep cleaning is an excellent start to making it easy to maintain your living space with regular weekly cleaning. It can also be a valuable part of staging a home to increase its appeal to potential buyers.
 Ref: THSI-3001 | ZD.26279