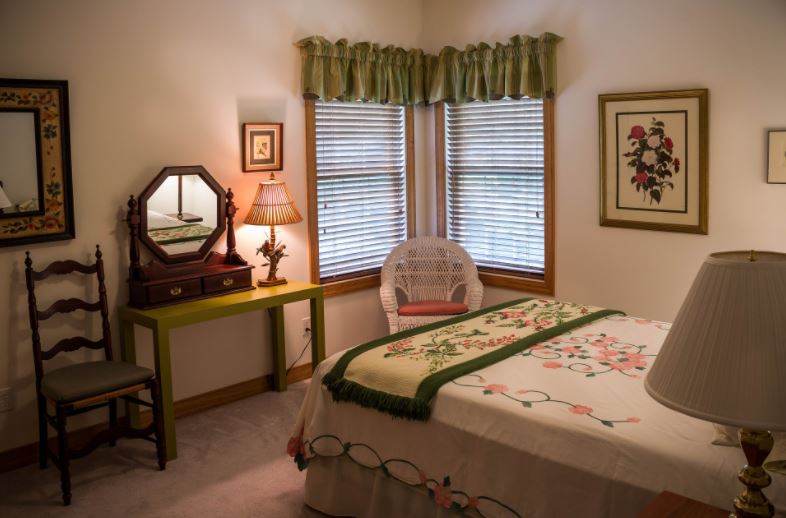 Do you love entertaining and having guests stay over? Do you consider yourself a wonderful host who can keep their friends and family members happy and content? Or perhaps you are considering starting an Airbnb and renting out a guest room? Whatever you want to do, you also want to ensure you have a welcoming guest room so that your guests can feel relaxed, at home, and leave feeling refreshed and happy.
But what makes a welcoming guest room? If you are looking for inspiration, look no further. Here are some wonderful tips and tricks to help you design a beautiful and cosy room that'll get your guests talking.
Do You Want a Theme?
Having a theme can help pull together a room and make it a lot cosier for your guests. Of course, you may wish to consider the theme of your house and whether the guest room will be an offshoot of that, but in general, you can choose whatever theme you desire. 
You could choose a theme based on colour, such as a bright yellow or soothing green or blue. Or, if you wish, you could have woodland or nautical theme. Whichever theme you decide on, make sure it is cheerful and does not assault your guest's senses. Remember, it is meant to help them relax and feel at home. 
Buy a Comfortable Mattress
Comfort is key when it comes to designing a welcoming guest room. You will want to invest in a mattress that allows your guests to unwind and have a peaceful night's sleep so that they wake up refreshed and revitalized. Hybrid mattresses are great to sleep on and can provide the comfort and support needed to help your guests have a peaceful night's sleep. Always read the reviews, however, so that you can make the best choice.  
Have Plenty of Storage Space
Never overlook the importance of plenty of storage space. No matter how long your guests are staying for, they will want to unpack their belongings so that they do not have to live from their suitcase and can comfortably hang up their clothes or put their toiletries away. These little extras can help your guests feel more at home and less like guests who are away from their own home comforts.
Provide your guests with plenty of hangers and hanging space so that they can put their clothes away. Make sure you also provide them with drawers so that they can put away other items of clothing that do not need to be hung. You should also provide them with a place to keep their shoes, a bedside table for them to keep their books, phones and other, smaller items as well as a nice place for them to keep their make-up and jewellery safe. 
Include Guest Towels
A guest will expect a supply of their own towels so that they do not have to worry about bothering you or wondering whether they have to bring their own. Make sure you have a nice place for them to hang their towels while they are drying or to store them when they are not being used. The best way to present their fresh, clean towels is to have them nicely folded on the bed. You could also ask your guests to leave the towels folded in a laundry basket so that you can easily remove them and leave them clean, new ones. 
Make Seasonal Changes
If you are planning on having guests over during the holidays or a special time of the year such as Halloween or Valentine's Day, then you should consider changing the décor so that the room feels more seasonal and special. These changes do not have to be huge or expensive, rather you can swap out the pillows on the bed with those that say, 'Trick or Treat' or 'Season's Greetings.' Adding a wreath to hanging on the bedroom door can be a welcoming treat for your guests and make all the difference. Do not be afraid to experiment. 
Designing a guest room doesn't have to be difficult. At the heart of your guest room, it should be cosy and present your guests with the opportunity to relax and unwind. Remember to include plenty of storage space and to create a haven for them to feel at home. 
Ref number: THSI-2165