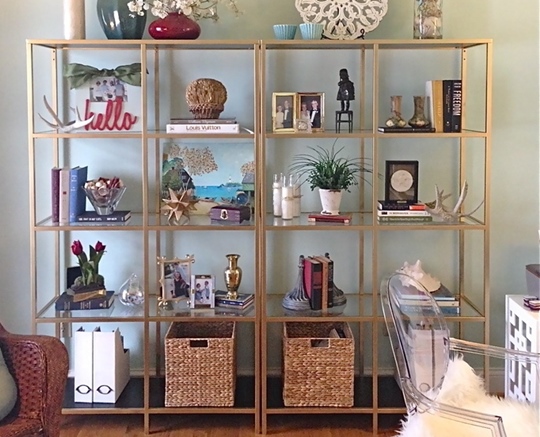 We would all love to achieve the sort of luxury interior design worthy of the pages of the most high-end magazines and websites, and yet it is surprising what can be achieved with just a touch of imagination and know-how. Furnishing your home does not have to mean spending a fortune, so here are some ideas to help you create a stylish look while sticking to a reasonable budget!
Step One: Finding your Furniture.
Scouring antique markets or vintage fairs is a good place to start for interesting, one off pieces without spending your entire budget on one armchair. There are hundreds of events to choose from, wherever you live, and most are listed online in databases such as Antiques Atlas. When you have a budget when furnishing your home, it can be quite difficult to stay within that price range. Take a look at this affordable shabby chic furniture and vintage ranges.
Alternatively, choosing basic, simply designed pieces from high street retailers is a good place to start to provide yourself with a blank canvas for a bit of creativity.
Step Two: Use of Colour
It has to be said that DIY décor is having a bit of a moment, and yet things often do not turn out as Pinterest-perfect as intended when it comes to updating older pieces of furniture. But there are some tips and tricks out there that are near-infallible, even for complete beginners.
Reupholstering, sanding and repainting furnishings have always been good ways to rejuvenate older pieces of furniture, but for a more contemporary take on brightening up budget or second-hand chairs and tables try 'dipping' them in complementary colours, as demonstrated here:
Another option is to use metallic spray paint – this can give even the cheapest furniture a complete overhaul. The IKEA 'Vittsjö' range is a bit of an internet favourite for using this technique (see below), but any basic shelving unit would work just as well.
Spray-painted shelving unit:
Step Three: Storage
It's all very well to have colourful cabinets and shiny shelves, but what about real storage? Most of us have more clutter than we care to admit, and yet when it comes to places to put away all of our belongings, sometimes the best option is to think outside the box.
Instead of stacking shelves high with odds and ends, finding cheap and cheerful boxes and standing these on the lower shelves of a bookcase can look much neater – pick up plain boxes and paint them yourself if you're on a tight budget, or just feeling creative.
While we're on shelving, a great way to add interest to a basic or second-hand shelving unit is to paste wallpaper to the backboard for a vintage effect. The best thing about this idea is that if you're prepared to spend some time mixing and matching you could use free samples of wallpaper! This works especially well to add colour to children's bedrooms.
Bookcase with wallpaper:
Step Four: Making the most of your finds
When thinking about how to decorate one's living space economically there are the inevitable suggestions about creating a mismatched, 'shabby chic' look using vintage bits and pieces picked up at vintage markets and fairs. But another option when considering how to make use of more interesting pieces of furniture – and this applies whether you've found it at an antique shop or had it shipped from the finest London boutique – is to make such objects a focal piece.
In other words, your love for that sixties style sideboard doesn't mean you have to go in for the whole look, so put down the flower power wallpaper, paint the rest of the room white and let the piece speak for itself. You worked hard to find it, so why try to hide it away?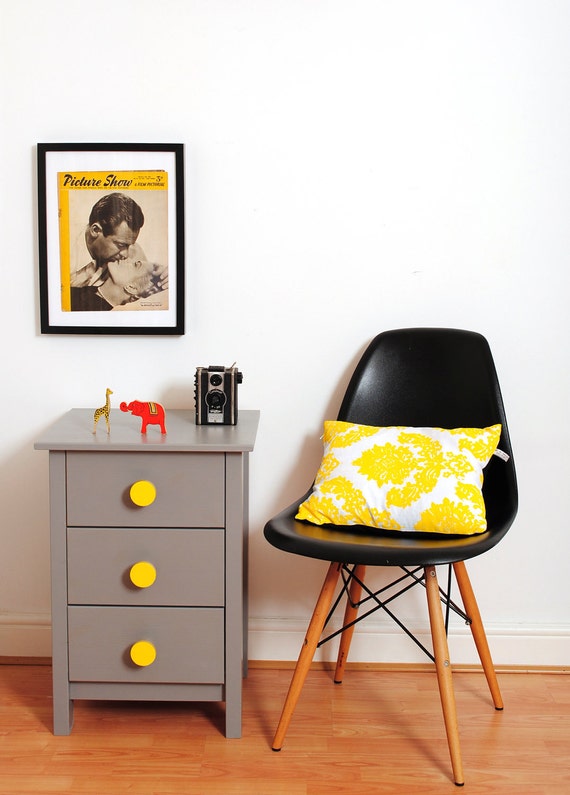 If you need a starting point, here are some suggestions for vintage and antique fairs specialising in home furnishings:
http://www.judysvintagefair.co.uk/furniture/
http://www.vintagehomeshow.co.uk/
http://www.asfairs.com/antiques-home-show/about.aspx
by Emily Garside