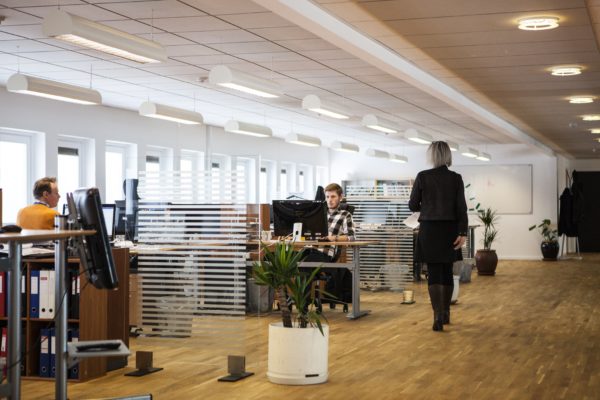 One of the most common movable assets in an organization, office furniture is an important element in every day work life. It changes the look of the space and can make tasks easy or difficult. But like most movable assets, office furniture too goes through wear and tear and needs repair. You could try and fix it, but in many cases, you'll need to consider the option of getting rid of it.  At this point of time, think about what the furniture looks like. If it's rusted, you need to throw it away. If it's faded, consider a color change or completing it with fabric. You need to make decisions here.
Are there ways to get rid of used office furniture? Yes, there are.
Donate – it is not necessary that you should throw your used furniture away. You can easily consider the option of donating the furniture to those in need. College dorms, start-ups and other businesses will be happy to take stuff they can use. Do make sure that your furniture is in good shape and that there are no broken pieces in there.
Resell – second hand furniture is a good option for some businesses. If it's in good shape, there are many takers for second-hand furniture. Especially when they know that they are getting good quality at a less expensive rate.
Refurbish – all good furniture can be refurbished to make it look good, when old. Look at the old furniture and see what it needs. Perhaps an overhaul by way of fabric, stitching up any old tears or fixing the wood panels in the cupboards and other pieces. Then when it looks good, it will be good as new and all set for a new lease of life.
Reuse – office furniture can be used for other things too. Cast your mind about and see what you can come up with. A mirror can go with a shelf to form a utilities space in the powder room. Break up shelves to create partitions for more privacy. There's a lot you can do.
Recycle – this is a vital step in the process. Take the time to separate all the furniture – plastic, wood, metal – and send them to the correct recycling center. There are many agencies involved in recycling furniture, especially office furniture and they can pick up things for you, at your establishment too. You're doing your bid to protect the environment and that's an important thing.
Professional Help – If you don't have time or really are not into dealing alone with your old furniture, you can always call a rubbish removal company that provide old office furniture removal and disposal.
You must ensure that you go to a service that will come to your office, check out the space and furniture and offer you an honest estimate. Schedule the pick up at a time that will not interfere in your day to day activities. Some services will pick up your stuff to give it away to charity or at the junk yard. Do speak to them about that too.