Your car wreaks havoc in winter. Winter weather causes a lot of wear and tear on vehicles, from temperature drops that impact tire pressure to ice and salt, which can damage a vehicle's exterior. That's why winterizing your vehicle is so important. 
It guarantees, first and foremost, safety by preparing your car for winter. You can boost stability, visibility, and stopping power after winterizing your vehicle. Even during the cold days of winter, a few winter prep measures will help improve comfort and efficiency. With this checklist, stop no starts, frozen doors, and walls, engine freeze-up, and accidents.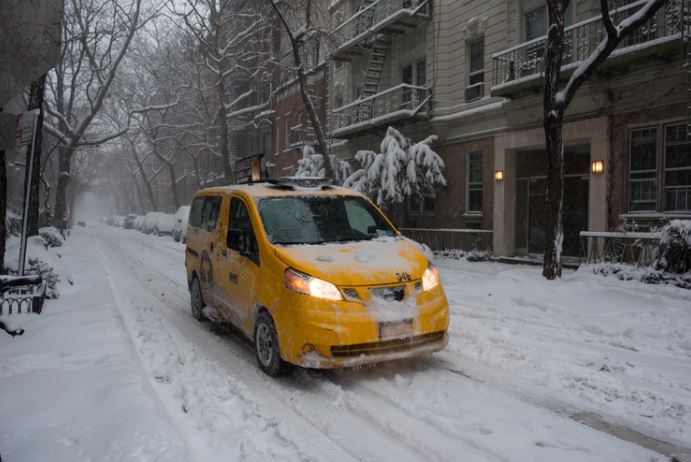 Change Your Oil
You can do this when necessary, but it's incredibly important in the winter months. The type of oil you use may need to be modified entirely. During the winter months, motor oil thickens, which can cause many problems with wear-and-tear and performance. The addition of new winter-blend oil ensures that the winter viscosity is right. To find out which consistency you can use in freezing temperatures, review your owners' manual. Generally, in the winter, you'll need thinner oil.
Test Your Car Battery
Your car battery's worst enemy is winter weather. Cold air will dramatically decrease the capacity of the battery to produce power in the dead of winter. That is why, in cold weather, hard starts are common. You can check the power with a battery load test because it indicates the usable voltage, internal resistance, and conductance. A swift test gives you a clear idea about the overall state of the battery. It could be time to replace the battery if it's old, if you experience a lack of startup capacity, or if you see dim lights and electrical problems. 
Protect Your Car
In the winter, safely driving can be tough because weather-related damage also occurs during the coldest months. Far too often, after damage happens without the proper coverage, people are caught unprepared. If you have found yourself in an accident caused by slippery roads, auto insurance will help make the case less of a hassle. Experts believe that insurance plans will guarantee that you do not have to use your repair funds. And in certain situations, when the car is being fixed, a policy may also include paying for a car rental. During the winter season, you have plenty of options for coverage when it comes to auto insurance – including comprehensive cover, collision cover, and roadside assistance.
Consider Snow Tires
Snow tires are a perfect alternative if you often drive in challenging weather during the winter. You can purchase snow tires with studs for, especially hazardous conditions. In icy and snowy conditions, dedicated winter tires are built to grip the road. Winter tires can avoid a possible at-fault crash with improved stopping distance and handling in turns. You'll have to pay a shop to swap them every spring and fall if you have the tires fixed on your current wheels. Sure, it costs a lot for winter tires. But consider what you're getting for your money because your life might be saved.
Check Your Brakes
You depend on your brakes on icy roads to stop. That's why this is a crucial winterizing process for the vehicle. Inspect the brake pads and the rotors; if you find them to wear, they should be changed. Brake noise is one telltale sign of worn-down brakes; it's best to get your brakes tested if you hear wheezing, grinding noises, or chirping. In most areas of your vehicle, winter driving conditions take their toll. Even the brakes are susceptible to low temperatures and excess humidity, so it is vital to ensure that they are properly maintained during the season.
Switch to Winter Wiper Blades
Ordinary blades of the wiper get covered with snow, causing the blade to streak or skip the windshield's large swaths. Winter wiper blades remove that issue. The whole blade is covered by a rubber boot, stopping ice and snow from sticking or packing. They allow for much better visibility and safer driving in winter. Next season, remove your old wiper blades and store them for use again. Then snap on the blades of the winter wiper and see the entire winter clearly.
A little planning goes a long way during the winter months to keep your car running smoothly. Not only will you and your car be covered from the weather by the right tools and maintenance, but they will also keep you safe. To get your vehicle ready for winter, set your vehicle up for safety by following the above checklist. 
Ref number: THSI-2037