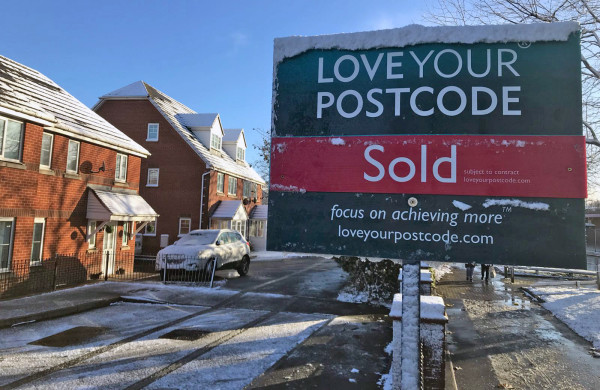 The days are now short, the nights are long, and you were only going to be on the property market for a few weeks, or so you thought. However fear not; Love Your Postcode estate agents have some tips to help you sell for the full asking price, the whole lot.  
It's the simplest tip, but a bit of elbow grease can make the world of difference and is the best place to start. A good tidy-up and clean will stand you in good stead for photographs and viewings. You want to create a space that a prospective applicant wants to move into (table and chairs neatly arranged, no clutter, clean surfaces) whilst also making sure that it doesn't look like you were evicted from each room moments before (TV on, plates left on the table, toys left on the floor).
Try to arrange viewings with potential purchasers during daylight hours so your viewers will see your property in all its naturally-lit glory. If necessary, turn on all the light in your home including all lamps, surface lights as well as those that are part of furniture and appliances (i.e perhaps you have lighting on the stove or built into a bookshelf). Make sure to replace any light bulbs that are burnt out and use high-wattage bulbs to make the rooms brighter.
Get your boiler serviced and check your hot water and heating. A faulty or broken boiler is definitely going to deter prospective purchasers. Imagine buyers walking into a freezing cold house with no hot water and remember figures show that boilers cost more to run if they are not serviced.
To make your home welcoming and inviting for viewers, try to take the chill off any rooms before they arrive. Pop the radiators on a timer to heat the room up about half an hour before a viewing or get home a bit before the viewing to switch them on and get any fireplaces cracking away to make your home warm and cosy.
You might get odd looks from your neighbours, but find some binoculars and check your roof for loose, missing, or cracked tiles. If you see any, be sure to replace them as water could get into the loft creating damp and potentially rot. It shouldn't be a great expense and will save you time and money in the long run.
Have a new batch of professional photos taken of your property on a bright sunny day, change your main advert photo or change the order of the photos in your advert entirely. Doing any of these will refresh your property's advert, getting the attention of applicants who may have previously passed over your advert and stopping your property looking stagnant on the market.
Many home sellers make the mistake of thinking the market becomes completely idle during winter but this simply isn't true. At Love Your Postcode, we are still getting the full asking price or more for our clients. Get in touch with Love Your Postcode estate agents by calling 0800 862 0870 to find out more.