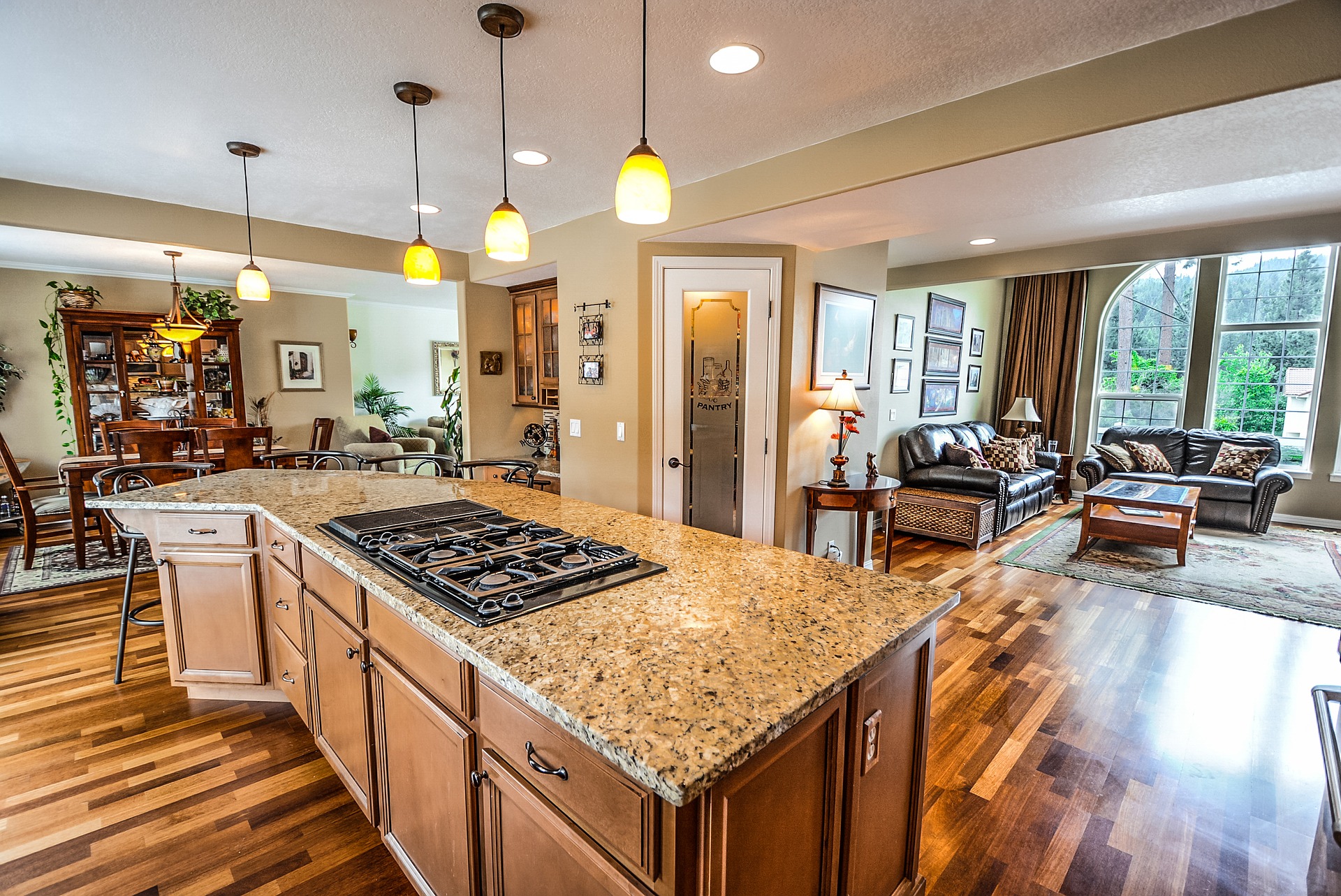 Putting a home together is a very personal thing. It's the place where you can be yourself, without having to put on any airs. It's also the place where you can invite your friends and family over to share good times. One of the simplest ways to make your house feel more like home is by adding some personal touches. You don't have to break the bank; changing up some of the decors and adding a little texture in each room can make all the difference.
Here are a few ideas to get you started:
Change Your Lighting
One of the quickest ways to change the energy in a space is by swapping out old fixtures for something brighter. A new lamp can do wonders, as will some recessed lighting with a dimmer switch. If you're looking for something more permanent or are planning to sell your house soon, install track spotlights that give you complete control over where the light falls. Going with the current tube lighting trend is a great way to add brightness and make your home feel more modern. Additionally, consider adding a skylight to your home. Not only will this let in natural light, but it can also be a great way to add some extra ventilation on hot days.
Add Some Colour
One of the quickest and cheapest ways to give your house a new look is painting the walls. A fresh coat of paint in a cheerful colour can work wonders in lifting your mood and making your home feel warmer. If you're not sure what colour to choose, take a look at your furniture and accessories and try to find colours that complement them. Alternatively, you could go for a completely different look by using two or three colours in complementary shades. Painting is also a great way to hide any blemishes or flaws on your wall. Generally, it's best to stick with neutral tones for living spaces, as these can fit in with almost any style and will go well with different colour schemes.
Add Some Plants
During the winter months, a few pot plants dotted around your home can give it some much-needed life and warmth. If you have an outdoor space, use this opportunity to bring some greenery indoors by bringing potted trees or shrubs inside during the cold season. Adding fresh flowers is an excellent way to spruce up nearly any room. For best results, choose colourful blooms that match your preferred decor scheme. Keep an eye out for seasonal patterns when shopping for new vases and containers, too – that way, you can change your plants around to match the time of year.

Add Some Texture
A great way to add some visual interest and make a room feel cosier is by adding some textured accessories. This can be anything from a soft rug to a fuzzy blanket or an exciting piece of art. Not only will this help to break up the space, but it can also add some much-needed warmth on cold days. If you're looking for something a little more permanent, try adding built-in shelving or cabinets with a textured finish. Alternatively, think about reupholstering any old furniture in a fabric that stands out. With just a few simple changes, you can give your house a whole new look and make it feel like home.
Make Use of Mirrors
One way to make a small space feel larger is by using mirrors strategically. Placing a large mirror opposite a window can help to reflect the natural light and give the illusion of more space. Alternatively, hanging mirrors on walls opposite each other can also create the same effect. If you have a small room, consider using mirrored furniture or adding a large mirror to one of the walls. Not only will this add visual interest, but it can also help to make the room feel brighter and more spacious.
Add Some Warmth
Laying rugs throughout your house will not only make it feel cosier but also make it seem more significant by breaking up the flooring and creating different rooms with defined boundaries. Not only are rugs a practical addition to any home, but they can also add a splash of colour and warmth, especially during the winter months. When choosing a rug, make sure to consider the size of the room and the floor type. For example, if you have wooden floors, go for a rug with a natural fibre like wool or jute. Alternatively, if your flooring is tiled or concrete, try a rug with a non-slip backing to prevent it from moving around.
With just a little bit of effort and creativity, you can add some warmth and colour to your home. If you're looking for inspiration, pay attention to the colours and textures that already exist in your house. Then, consider adding personal touches like decorative pillows or area rugs to give it a more inviting feel.
Ref : THSI-2560 / ZD. 23095