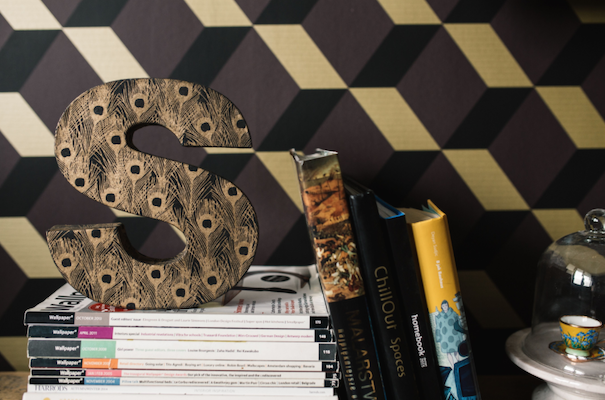 In the past few years peel and stick wallpaper has completely changed the face of interior designing. People who are living in rental homes have a chance to decorate their spaces with patterns and textures on their walls. Using wallpaper is a quick transformation for your home without having to go through the hassle of dealing with all the paint and the mess in your home. Wallpapers can be used in tons of different ways to make the room look more stylish and up to date it just takes the right pattern to get there. Your aesthetic sense is one of the things that matter in this regard. The more creative you are, the more stylish and elegant your home will look. 
Wallpapers are good for rooms, appliances, and even furniture. There are lots of exciting ways to use wallpaper. It will top up the design of your home and also make it look stylish and elegant.
Stick on wallpaper
is easy to install on a flat surface and can be taken off quickly without any sticky residue being left behind. There are panels that are sold in shops that you can choose or you can make a custom design on your own and get it printed. These wallpapers are crinkle-free, reusable, and removable. Your home is your humble abode and it's your job to make it look stylish and beautiful. Use wallpaper in a room to make it look calm and relaxing while incorporating prints and textures in it.
How can wallpaper be used on walls?
There are tons of ways and areas in your home in which wallpaper can be used. It is all up to you how you put your creativity to the test and make everything look beautiful and elegant. People living in dorm rooms, rental apartments, and houses find it comfortable and suitable to spend their money on wallpaper rather than spending all of that on paint. Once you invest your money in paint it is difficult to go back from that and change the aura of your house according to your liking. Wallpapers are very diverse, some people often feel as if they can't keep up with one trend that is why they prefer to keep their options open. Wallpapers allow that diversity to some extent because whenever you feel like you are bored of them you can simply remove them and replace them with a new one. That is one of the oh wow factors about wallpapers. 
   

Accent walls:

Accent walls are one of the top trends that exist in interior design. They make the whole room look elegant and if you don't want to add many things to the room then an accent wall will be a great option for the room. You can mix and match fancy furniture with it to make it look more stylish.

   

Back of closet:

Wallpaper is a good option if you want to use it at the back of your closet. Closets can look boring and dull. In order to spice it up, you can use a nice printed wallpaper. Backdrop your cupboard with a nice wood grain wallpaper it will leave it looking elegant and stylish.

   

Bedside tables:

Furniture can be brought back to life by using wallpaper. It depends upon the theme of your room and what colours you decide to incorporate in the room. Choose a wallpaper to match the colour scheme of your room and

   

Decorate your headboard:

All of those things that might feel unconventional can be fixed and made brand new just by using wallpaper. You can choose a wallpaper according to the theme of your room while some people are not fond of floral prints and green leafy prints you can opt for a

botanical removable wallpaper

to be used at the back of your headboard.

Desks

: The latest trends in interior designing suggest that the furniture that you should use in your house should be neutral. It is easy to revamp your existing furniture by using neutral-coloured wallpaper. These wallpapers look stylish and are readily available. These advancements have made life easier.
Ref number: THSI-2213